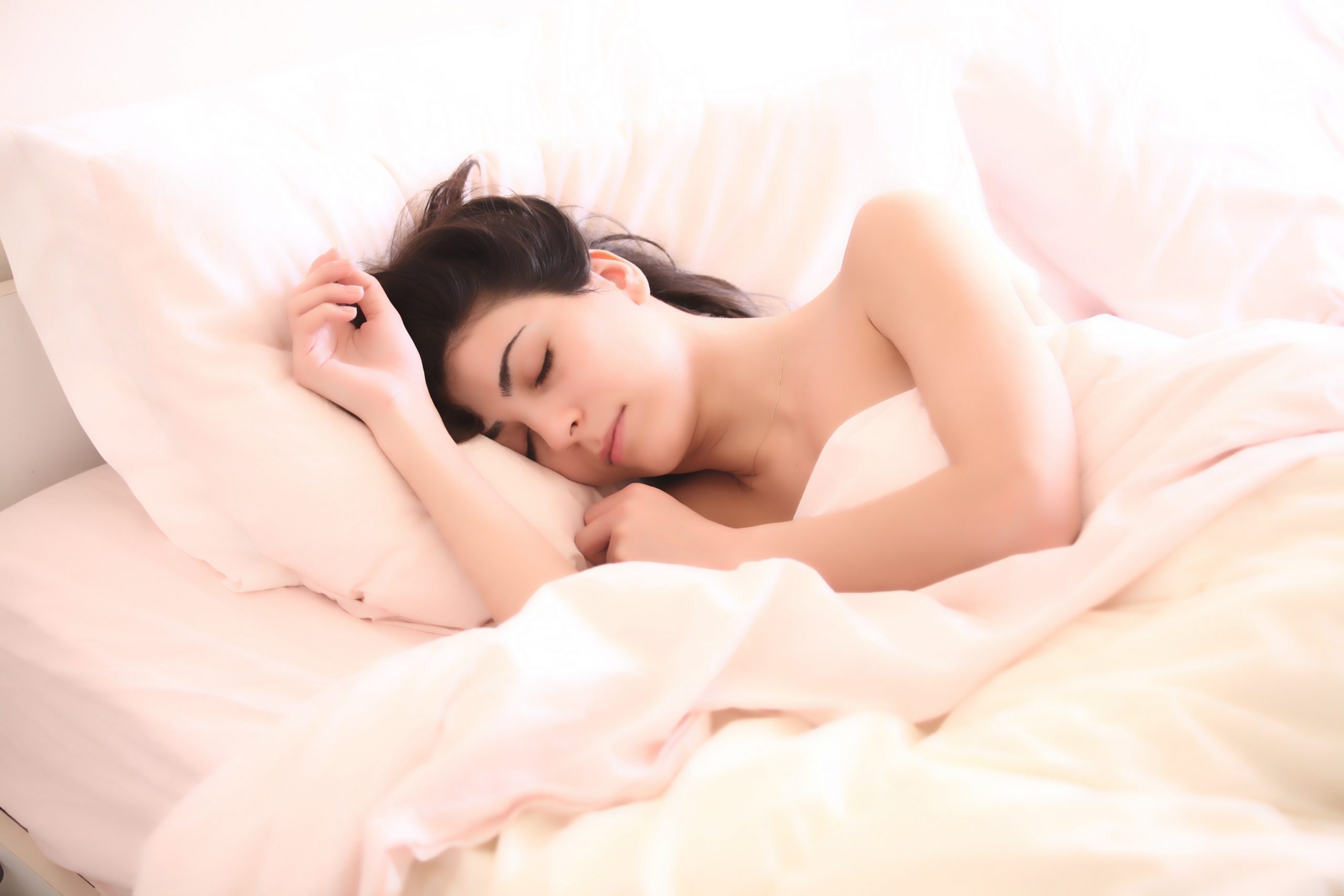 19 Mar

Is Poor Sleep Sabotaging Your Weight Loss?

Have you ever noticed that you're more likely to overeat when you're tired? You're probably aware that lack of sleep impacts negatively on your health in a number of ways, but it can also sabotage your efforts to lose weight and maintain a healthy diet.

Not getting enough sleep is a major trigger for making us overeat because it interferes with the hormones that regulate our eating behaviour, here's how:
INCREASED HUNGER
When you haven't slept enough, levels of the hunger hormone ghrelin are increased so you're likely to feel hungrier than normal which can lead to to overeating.
DECREASED SATIETY
Sleep also regulates how much leptin the body produces – the 'satiety hormone' that lets us know when we've had enough to eat and sends signals to the brain that we're full. Lack of sleep reduces levels of leptin meaning that our 'stop eating' messages don't get through.
The combination of increased hunger and decreased satiety is a recipe for overeating. And, chances are it won't be salad you find yourself bingeing on. In one study, people who lost 80 minutes of sleep one night ate an average of 549 extra calories the following day!
LACK OF WILLPOWER OR LACK OF SLEEP?
In my experience we often blame a lack of willpower when we struggle to control our eating, but how many of us are actually at the mercy of our hormones due to lack of sleep? Many of us give ourselves a hard time, not truly understanding the underlying causes of the perceived lack of willpower. Next time you're tempted to overeat, or reach for foods that aren't ideal, ask yourself if lack of sleep could be to blame.
FOUR WAYS TO GET A BETTER NIGHT'S SLEEP
AVOID SCREENS
Phones, iPads, laptops and TVs are best avoided one hour before bedtime. Studies have shown that exposure to the blue light emitted by these devices can suppress melatonin – the hormone that helps us fall asleep and stay asleep.
AVOID STIMULANTS
You probably know that consuming caffeine after a certain time can affect your sleep, but alcohol can also have a negative effect on sleep too. That glass of red might make you feel sleepy, but ironically it can actually disrupt healthy sleep.
HYPNOTISE YOURSELF TO SLEEP
There are many hypnotherapy / meditation recordings available to download on your app store which can be very useful for helping you get off to sleep. I recommend MEYA.
TRY A SLEEP SUPPLEMENT
Countless natural sleep supplements are available over the counter. Two I find to be effective are:
5HTP – a tryptophan supplement providing the amino acid the brain needs to make melatonin.
Valerian and Hops – a natural, herbal sleeping aid.