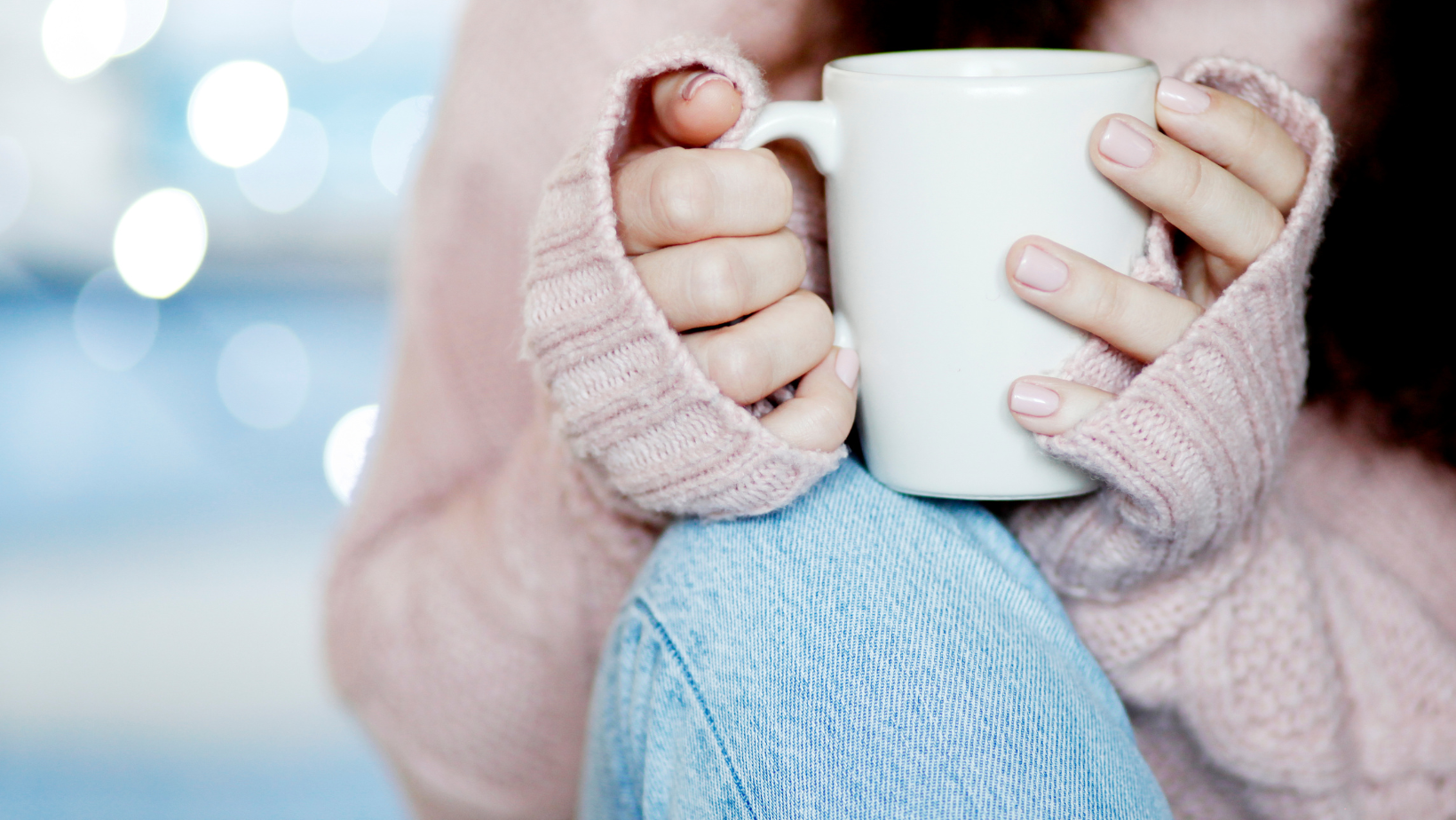 28 Mar

Why Do I Feel Cold All The Time?

Do you find yourself feeling cold, whatever the weather? If you're always the one shivering while everyone else is in shorts and t-shirts, there might be an underlying cause. From low iron levels to an underactive thyroid, this article outlines the most common reasons you might be feeling cold all the time (and how to tackle them).
WHY DO YOU FEEL COLD ALL THE TIME?
There are a number of reasons that you might be struggling to stay warm, but the good news is that you can take steps to rectify or improve the underlying issue. Here are five reasons your might be feeling cold more often than not.
POOR CIRCULATION
Your circulatory system sends blood, nutrients and oxygen around the body and when this is not functioning efficiently you may experience symptoms including feeling cold. Poor circulation is not a standalone condition, so it's important to identify the underlying cause.
FIX IT: Conditions including obesity, diabetes and heart conditions are all possible underlying causes of compromised circulation. Visit your GP, who is likely to discuss your family history and may run appropriate diagnostic tests.
LOW IRON LEVELS
Having low iron levels can lead to a deficiency known as anemia, which can lead to your system not making enough red blood cells to carry oxygen around the body. A tendency to feel cold, particularly having cold hands and feet, is a symptom. Other symptoms to watch out for include fatigue, having irregular heartbeats and looking pale.
FIX IT: Make sure your diet contains sources of iron such as good quality, ideally organic red meat, pulses (beans and lentils) and vegetables like cabbage, broccoli and spinach. Consider taking a good quality dietary supplement.
UNDERACTIVE THYROID
The thyroid is a gland that helps to regulate your metabolism, and if it doesn't produce enough thyroid hormone, or the body does not process the hormone effectively, it can lead to hypothyroidism. Having an underactive thyroid can lead to you feeling constantly cold. Other symptoms include thinning hair, fatigue, weight gain, dry skin and constipation.
FIX IT: If you believe you may have hypothyroidism the first step is to speak to your doctor. Bear in mind that standard NHS testing for underactive thyroid is very simplistic and often doesn't give a full picture. Consider working with a functional medicine doctor or a qualified nutritionist who specialises in thyroid health who can run a comprehensive test that includes thyroid antibodies. There are treatments available to manage the condition.
DIABETES
Diabetes is a disease where the body is unable to produce or process insulin correctly, which leads to elevated blood sugar levels unless well managed. This can lead to neuropathy (nerve damage) and means you may feel cold, particularly in the feet, which may not feel cold to touch. Other symptoms include feeling thirsty, frequent urination, feeling tired and wounds taking longer to heal.
FIX IT: If you believe you could be diabetic you should visit your GP and seek a diagnosis. Type 2 diabetes can be managed through a combination of medication and dietary improvements.
BEING UNDERWEIGHT
Being underweight can also impact your body temperature. If you are underweight, your body not only lacks adequate levels of body fat to insulate you, your metabolic rate may slow meaning you will create less body heat. Weight loss can occur for many reasons so it's very important to seek help from your doctor if you have unexplained weight loss. If you are purposefully restricting food to the point at which you've become underweight, it may be that you have an eating disorder known as anorexia, which often results in the sufferer to feeling cold all the time. Symptoms of this illness include constant worrying about your weight and being more than 15% below the typical body weight for your height.
FIX IT: If you are concerned that you may be suffering from anorexia, speak to your doctor or contact the charity Beat for support.
If you'd like tailored health, nutrition and lifestyle advice from a qualified nutritionist, contact us to arrange your complimentary consultation. We can talk through your health challenges and decide together whether one of our programmes is right for you.
RECEIVE WEEKLY HEALTH & WELLNESS UPDATES, STRAIGHT TO YOUR INBOX
Keep up to date with the latest happenings in the world of health and wellness. Subscribe to Kim's newsletter and get weekly news, tips and advice direct to your inbox.