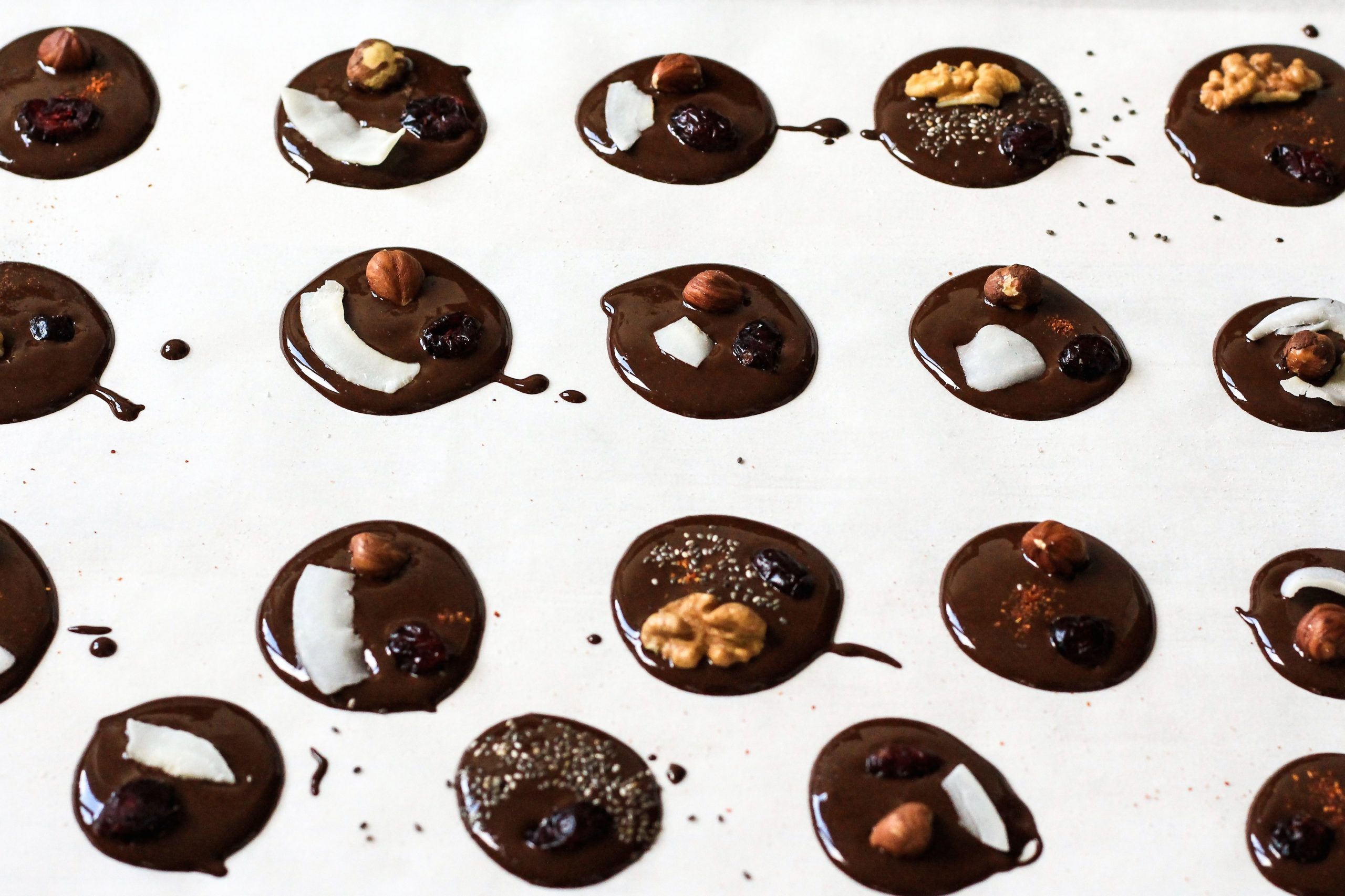 25 Oct

The Best Vegan Chocolates

There are many reasons why you might choose to quit eating dairy – from health reasons and skin issues to environmental issues and concerns over animal welfare. Thankfully, going dairy-free no longer means a life of chocolate deprivation. I have put considerable time and effort (!) into researching the best vegan chocolates.

Here are my top three favourite non-dairy, vegan chocolate brands:
BOOJA BOOJA
These vegan chocolate truffles are special! Available in a range of flavours from classic Champagne truffles and raspberry truffles to almond and sea salt caramel and rhubarb and vanilla fool truffles, there's something to suit everyone's taste. They are rich, creamy and truly indulgent. Booja Booja products are organic, dairy free, gluten free and soya free so they are great for vegans and coeliacs. I love The Artists Collection – beautiful hand painted boxes of truffles. They make a lovely birthday or Christmas present.
Buy it: Booja Booja
OMBAR
Perfect treat sized little bars of chocolate. Ombar 'strive to make the most nutritious and delicious raw chocolate'. Using coconut milk instead of cows milk, Ombars are a great option for those who don't eat dairy but prefer a milk chocolate to dark chocolate. They melt in the mouth and come in a variety of flavours – my favourite is strawberries and cream. Not only are products dairy free and vegan, they also contain beneficial live cultures.
Buy it: Ombar
THE RAW CHOCOLATE CO.
Since giving up dairy one thing I do miss is white chocolate. Yes, I know, nutritionists are supposed to love 80% dark chocolate, but I will always prefer creamy, vanilla-ry, melt in the mouth white chocolate. The Raw Chocolate Co. make a delicious Vanoffee bar – it's like a hybrid of white chocolate and toffee. This bar contains around one teaspoon of sugar; much much less than most standard bars of white chocolate. All of their products are vegan, fairtrade, organic, dairy free and gluten free.
Buy it: The Raw Chocolate Co.
Most of these products are available online and in good independent health food shops. Whilst researching this article I discovered The Raw Chocolate Shop who sell all of these chocolate brands and more.