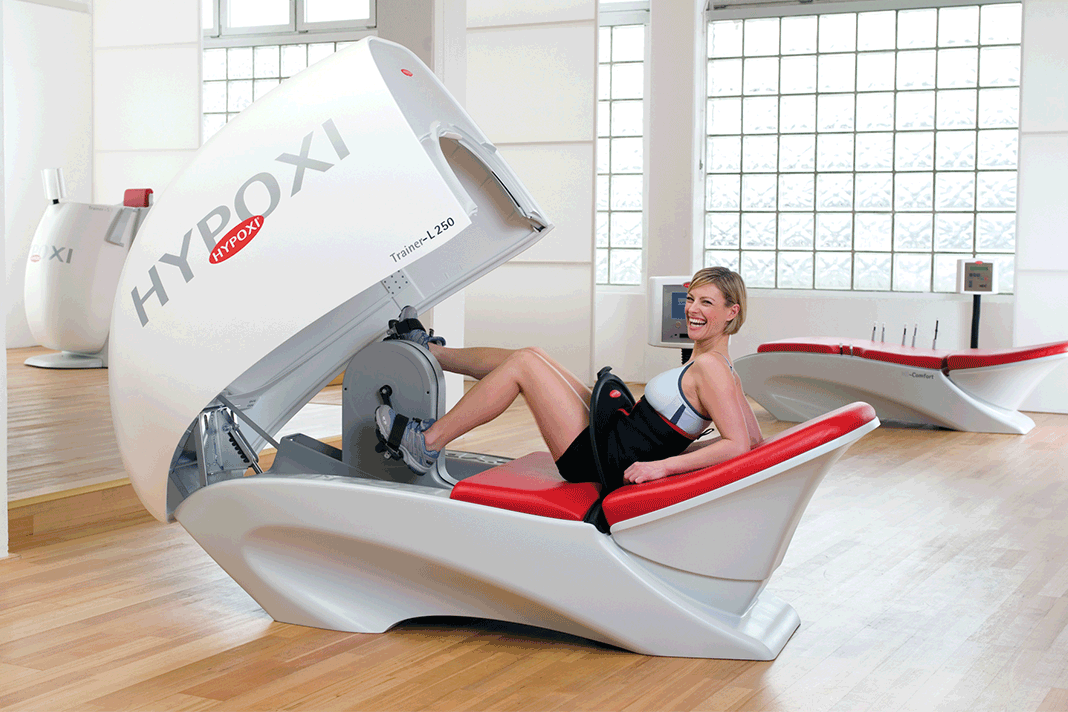 01 Aug

What is Hypoxi?

Hypoxi is essentially a simple, cycling based exercised supercharged by the power of vacuum. Effort level? Minimal. Results? Amazing.
SO WHAT IS HYPOXI?
Hypoxi is a form of exercise carried out in a sophisticated vacuum chamber. The vacuum works to promote healthy circulation and subsequently, enhanced fat loss. It is designed to target stubborn areas of fat and studies have found it to be up to three times more effective for targeted fat loss compared with regular exercise. It is also particularly effective for reducing cellulite and improving skin health due to the fact it encourages blood flow to the extremities.
HOW DOES IT WORK?
A typical Hypoxi session is divided into two parts. The first bit is my favourite – the 'HDC Machine'. During this part of the process you are placed in a suit and laid flat on a bed. The suit has the air removed from it via a vacuum and then the magic starts to happen! The suit loosens and tightens in waves with an all over, gently popping and pressing sensation. It's SO relaxing and I often fall asleep during this part. The treatment stimulating the lymphatic system acting as a lymphatic drainage massage.
The second part of the session is the Hypoxi exercise itself. You are placed into a special 'skirt' and slotted into the vacuum machine where the settings are adjusted according to your needs. Once you are set up you begin cycling – not to fast, not to slow. Your heart rate is carefully monitored throughout the exercise to ensure optimal results. This part lasts for around 30 minutes. I often relax with a magazine and a green tea, or if I am particularly busy I will get on with some work.
Following your session you are advised to eat only proteins, healthy fats and low carbohydrate vegetables. Avoiding carbohydrates after the session allows the Hypoxi to exert maximum effects.
WHO CAN BENEFIT?
Everyone! What I particularly love about Hypoxi is that is can be adapted to the individual. Your programme can be tailored based on the areas of your body you specifically want to target. Both men and women can benefit from Hypoxi and it works well alongside any good nutritional weight loss programme.
WHERE CAN I DO HYPOXI?
The Hypoxi studio is based in Knightsbridge and run by the oh-so-lovely Dajana. Dajana offers new clients a free trial session so give it a go! You can contact Dajana on: [email protected] or 020 7118 8377.