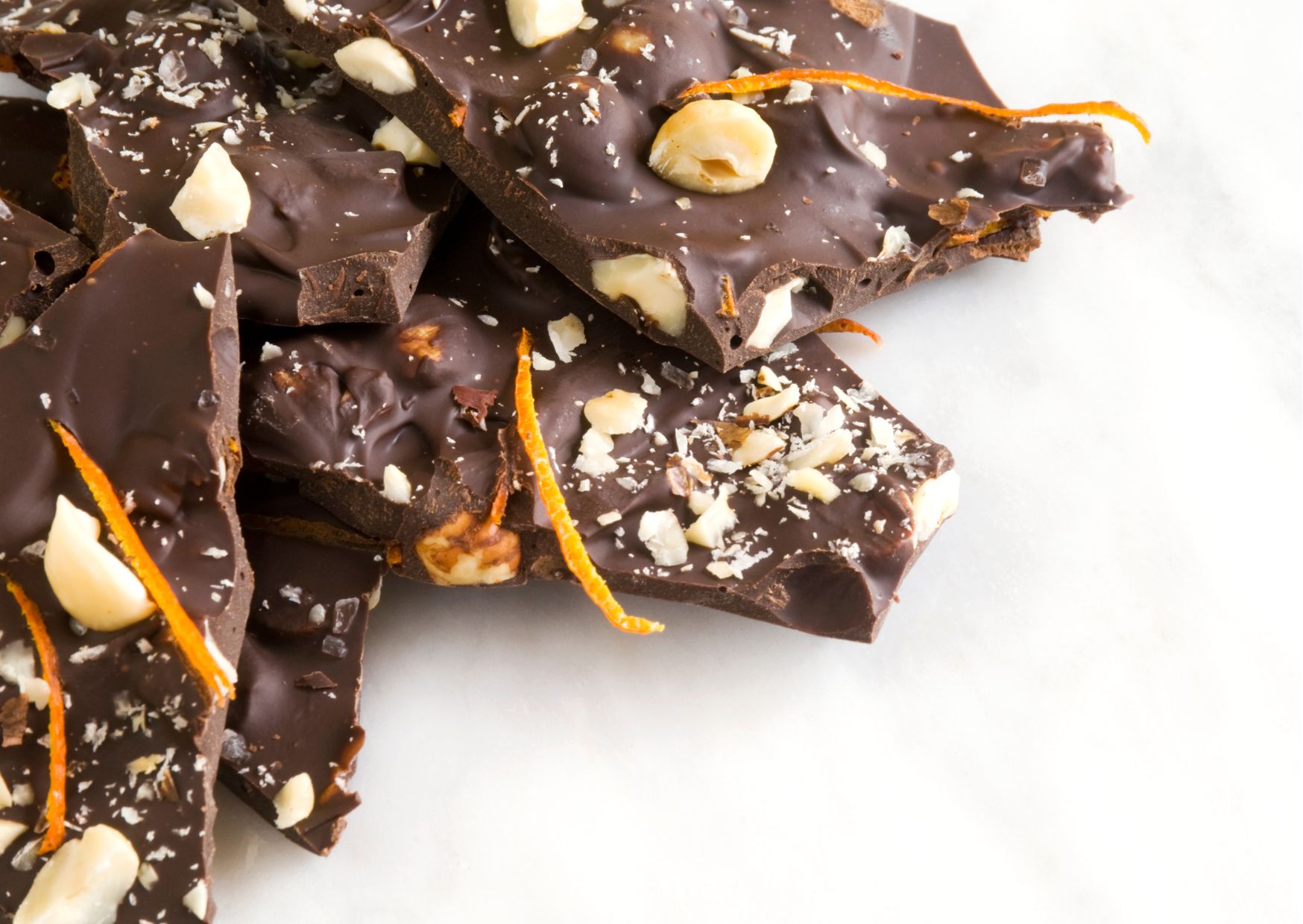 10 Dec

6 Healthy Christmas Foods to Enjoy

Christmas can often lead to over indulgence of less than healthy foods. But it doesn't have to be that way. Here are some delicious healthy Christmas foods to enjoy this festive season.
SMOKED SALMON
Smoked salmon pairs perfectly with scrambled eggs for a delicious Christmas morning breakfast. Salmon is a rich source of heart healthy omega 3 and is also packed with protein which will help keep you fuller for longer. Eating protein rich foods for breakfast also helps to prevent snacking later in the day. Opt for wild or organic salmon if possible.
Buy it: M&S Organic Smoked Salmon or Forman & Field Wild Alaskan Smoked Salmon
DARK CHOCOLATE
Skip the sugar-filled Quality Street and Celebrations and choose a healthier chocolate this Christmas. Opt for dark chocolate with a minimum 70% cocoa content. Not only does high quality dark chocolate typically contain less sugar than other varieties, it also contains beneficial minerals including iron, magnesium and manganese. Studies have found that dark chocolate may improve blood flow and help to slightly lower the blood pressure. Try making homemade chocolate bark topped with dried cranberries and toasted hazelnuts.
Buy it: Chocolate & Love Organic 80% Dark Chocolate
CRANBERRIES
Cranberries are rich in health promoting phytochemicals, vitamin c and fibre help your support healthy digestive function. Try making cranberry sauce with fresh cranberries, orange zest, ground clove, water and xylitol – a natural sugar free sweetener.
Buy it: Sainsbury's Frozen Cranberries
NUTS
Unroasted, unsalted nuts are well known for their health benefits. What's more festive than cracking open nuts from their shell in front of the fire? Walnuts are a vegan source of Omega 3 and almonds have been found to have cholesterol-lowering properties. Brazil nuts are a source of selenium – an essential nutrient needed for the healthy functioning of the immune system.
Buy it: Sainsbury's Christmas Mixed Nuts in a Basket 430g
SEAFOOD
Seafood is protein rich, low in carbohydrates and calories and a good source of nutrients. A beautiful seafood platter works well paired with a mixed leaf salad and homemade olive oil mayonnaise which can be flavoured with lemon or dill. Enjoy it as a Christmas Eve dinner or as the starter at your Christmas lunch.
But it: The Fish Society Plat Des Fruits De Mer – Cooked Shellfish Platter
CHESTNUTS
Chestnuts roasting on an open fire? A tray of freshly roasted chestnuts is a wonderful festive snack. Chestnuts also work well in a homemade soup or chopped and added into salads. If you don't have an open fire, check out the BBC's guide for advice on how best to roast your chestnuts in the oven.
Buy it: Waitrose Christmas Chestnuts