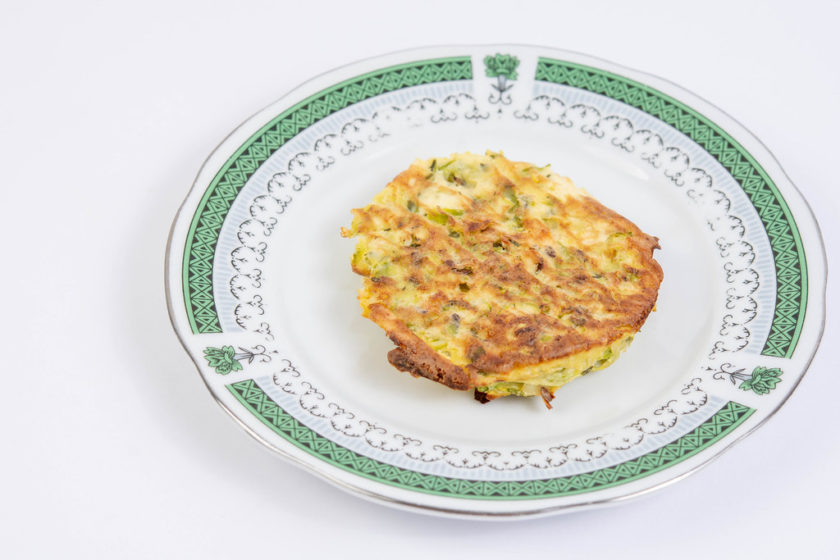 31 Mar

Keto Courgette Fritters Recipe

This simple keto courgette fritters recipe is delicious and easy to make. Fresh herbs and lemon zest give them a fresh flavour. Make a batch to keep in the fridge for a quick breakfast or lunch. They're great served with a side salad and can be eaten hot or cold.
KETO COURGETTE FRITTERS RECIPE
INGREDIENTS
3 courgettes
½ cup cauliflower
1 bunch / large handful spinach (or 1 cup frozen spinach)
1 small onion
1 garlic clove
1 tablespoon fresh parley
1 tablespoon fresh mint
A pinch of sea salt
A pinch of black pepper
Zest of 1 lemon
3 organic eggs, beaten
30g almond meal
1 tablespoon coconut oil
METHOD
Finely chop the cauliflower, spinach, onion, garlic, parsley and mint.
2.

Grate the courgette and place in a colander with a sprinkle of salt. Let is sit for 10 minutes and press to remove the excess moisture.
3.

Put the courgette in a large bowl with all of the rest of the ingredients, aside from the coconut oil. Mix well.
4.

Add the coconut oil to a large pan over a medium heat. Cooking several fritters at a time, spoon the mixture into the pan in two tablespoon quantities. Cook for three minutes on each side, or until golden and cooked through.
5.

Remove from the pan, transfer to a plate and repeat with the remaining mixture until all of the fritters are cooked.