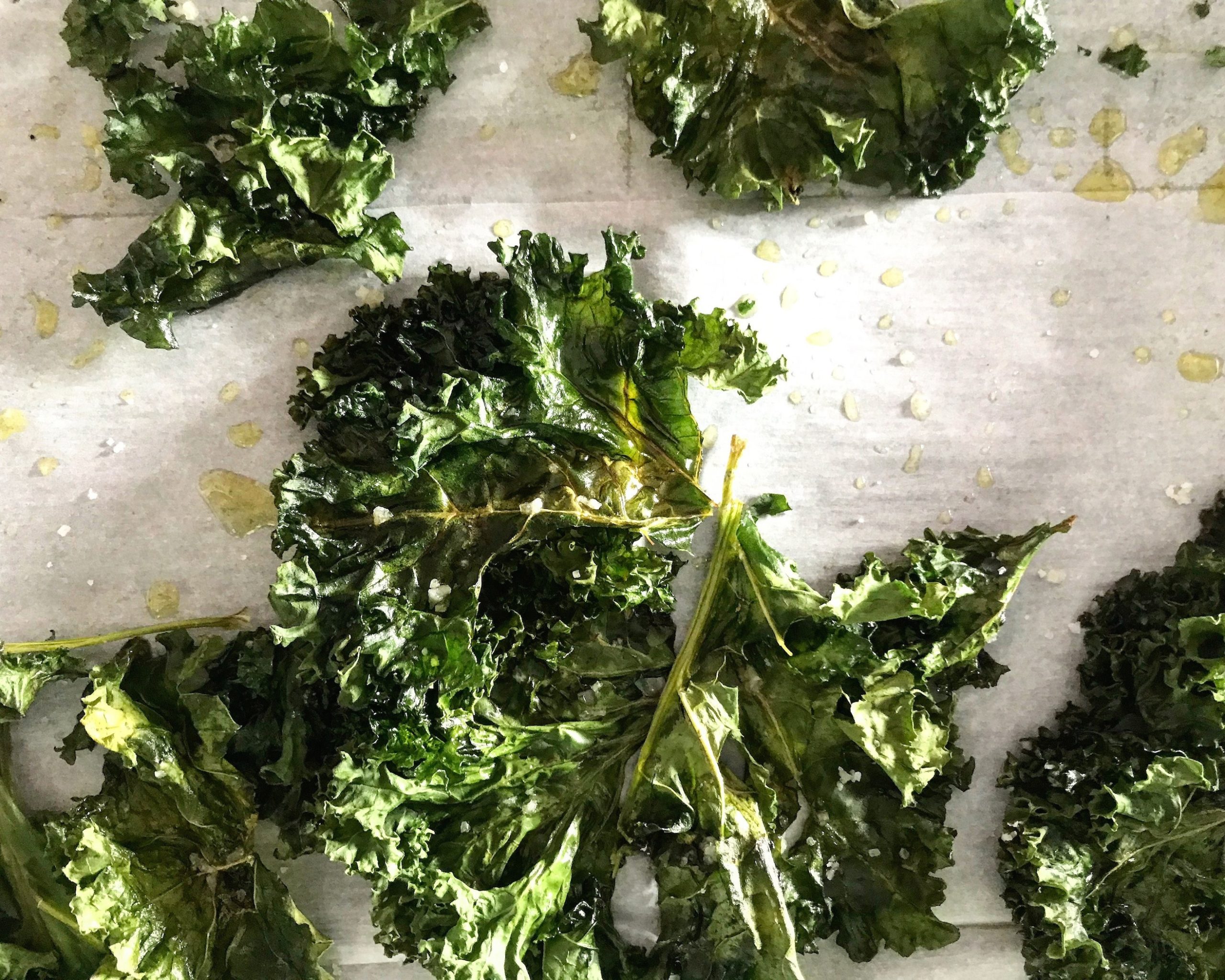 15 Feb

Easy Kale Crisps Recipe

Kale crisps make a nutrient-packed, low carb pre dinner snack and they could not be more simple to make. This recipe uses just salt for flavouring but nutritional yeast and spices like paprika work really well too. Just keep an eye on them while they're cooking to ensure they don't burn.
EASY KALE CRISP RECIPE
INGREDIENTS
Kale (enough to cover a large baking tray)
Olive Oil (enough to cover your kale)
Salt
METHOD
Heat the oven to 150 degrees centigrade.
Roughly chop your kale and place it on a baking tray. Drizzle with olive oil and then use your hands to mix it together, making sure it's evenly coated.
Bake for around 15 minutes. You want your crisps to be crispy, not burnt! It's worth keeping an eye on them and noting the time that works best using your oven.
Once they are cooked, sprinkle with salt and serve. You can play around with flavours using nutritional yeast, spices like paprika, chilli powder or garlic salt. There are endless flavour variations!
These work well served as a pre dinner nibble and my friends tell me they are very popular with their children.