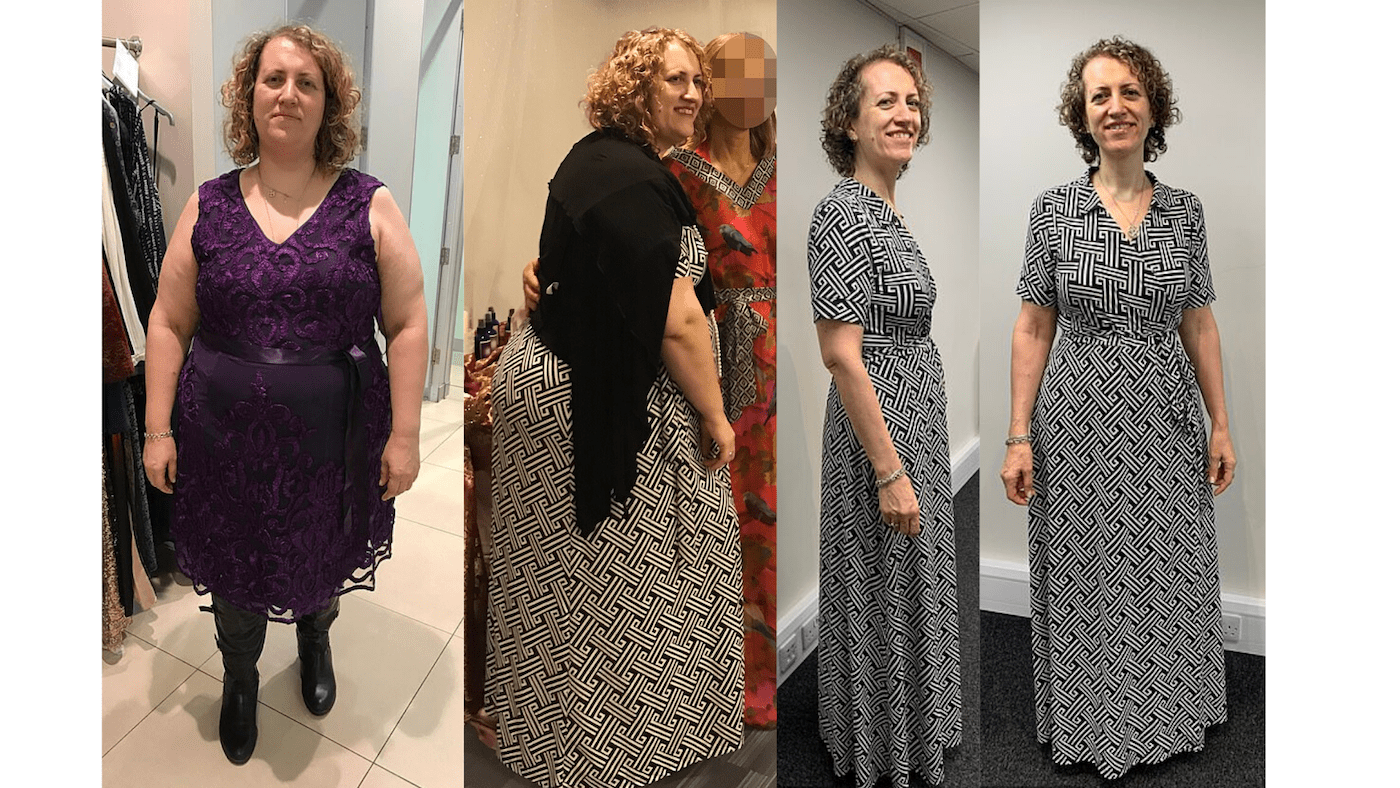 25 Jan

How Martina Coogan Lost Eight And A Half Stone

At my practice we work with clients who come to us with a wide variety of weight loss goals. Today I want to share with you the amazing weight loss story of Martina Coogan.

Some just want to lose 'that stubborn last half a stone' (or 3kgs).

For many it's somewhat more than that. Perhaps two or three stone (around 10-20kgs) that have crept on over the years, or as a result of having children.

Others have significantly more weight to lose. Sometimes half of their body weight. In this situation, I hear clients ask 'can I ever be a healthy weight again?' It can seem a long way off with the journey of getting there a daunting prospect. But the good news is, it's possible.

One client who I have been working with over the past couple of years is Martina Coogan. (I must point out that we treat all of our clients with the utmost confidentiality but Martina volunteered to share her inspirational story). In not much more than a year, Martina lost an incredible eight and a half stone (or 55kgs).

Last week, Martina's story was featured in the MailOnline and was the most read story on Femail for two days running! In the feature, Martina shares how she lived on a vegetarian diet for years, yet was surprised to find she kept gaining weight. Martina talks about an upsetting experience when a male colleague made unkind remarks about her weight, and how this prompted her to take action. I consulted Martina and referred her for some blood tests – in addition to addressing her weight, we also had some work to do on improving her health too. Martina chose to start one of the dietary approaches we offer called the Proteifine Diet. The plan suited her perfectly and Martina was surprised at how easy she found it. Over the months her weight consistently came down, her health improved and her energy increased significantly.

Over the last few months we have been tailoring Martina off Proteifine and onto a healthy, long term maintenance plan. She has been such a pleasure to work with showing such strength and commitment. I'm immensely proud of her!

Martina's story serves as an inspiration to us all. However much weight you have to lose, you can do it!

If you'd like to find out more about how we can help you achieve your healthy, happy weight, please don't hesitate to get in touch or feel free to book yourself in for a complimentary weight loss strategy call. We would love to hear from you.