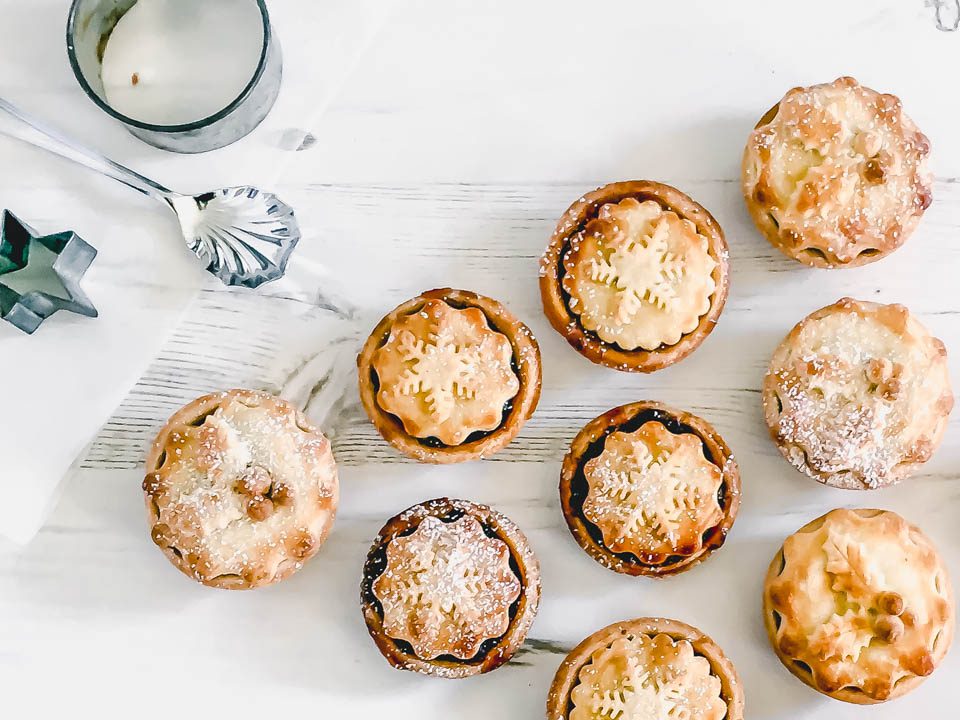 17 Dec

The One Question To Ask Yourself Before You Eat That Mince Pie

Like most people, I love a mince pie. More than ever this year, Christmas should about celebrating with loved ones and festive foods typically form an integral part of our celebrations.

I strongly believe that it is possible to strike a balance between enjoying life's celebrations and not feeling out of control of our eating. None of us want to gain weight over Christmas or start the New Year feeling tired, sluggish and bloated.

In order to strike that balance, we speak with our clients about their plans for Christmas. I usually ask our clients on weight loss plans to consider the following question:
WHAT IS YOUR GOAL FOR THE FESTIVE PERIOD?
IS IT TO CONTINUE TO LOSE WEIGHT?
Some of my clients don't celebrate Christmas or prefer to avoid the festivities for other reasons. Often they're happy to carry on with their dietary strategy as if it were any other time of the year.
IS IT TO MAINTAIN YOUR WEIGHT?
Most of my clients want to enjoy Christmas, share in the festive food, but don't want to compromise their progress towards their goal weight. Therefore we discuss strategies for making sure that indulgence and moderation can coexist over the festive period.
IS IT TO HAVE TIME OUT ALTOGETHER?
A couple of my clients will say to me "all bets are off, I'm going to enjoy Christmas and we will deal with it in January!"
Whichever of the above is relevant for you, there's no right of wrong answer, so long as you have made a conscious decision about it. However, what we absolutely want to avoid are any feelings of guilt and regret around what or how much we have eaten. I've struggled with feeling like this myself in the past and know that many of my clients experience the same – it's really not pleasant. In order to avoid negative feelings around what we have eaten, I would encourage you to ask yourself one thing before indulging in treat foods:
HOW AM I GOING TO FEEL ABOUT THIS TOMORROW?
If you can look ahead to after the event and think 'it's going to be totally worth it. I am going to really enjoy every mouthful of this mince pie' then great, go right ahead.
On the other hand, if you're likely to feel like it wasn't 'worth it' when you reflect back, then you have your answer. Think poor quality mince pies, cheap chocolate and other foods that tend to hang around at this time of the year – it's all too easy to eat them just because they're there. But are you REALLY going to enjoy them?
Asking yourself this one simple question before tucking into festive treat foods is a great way to ensure you're making conscious decisions that you're less likely to regret later down the line.
FIND AN ALTERNATIVE
If you come to the conclusion that the mince pie – or any treat food for that matter – isn't going to best serve you in that moment, consider an alternative. If you feel genuinely hungry, opt for something that you enjoy and that will fill you up and keep you satisfied. A satisfying bowl of muesli, such as Growli, provides a range of beneficial nutrients along with vanilla and goji berry for that spicy, fruity hit. Whole food healthy breakfasts will sustain optimal performance during the day and keep your energy levels up. But let's be honest, muesli works at any time of the day!