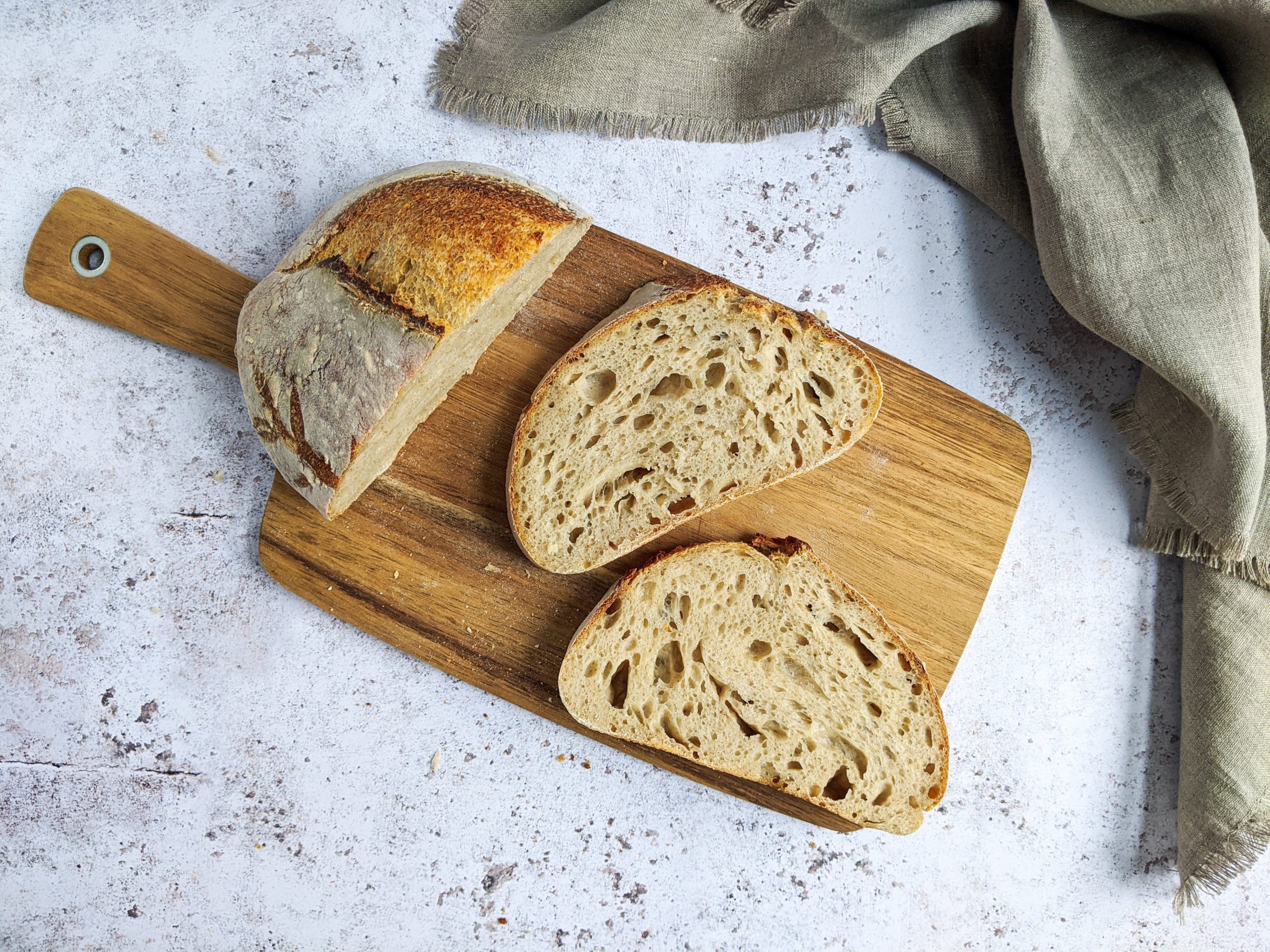 02 Apr

What Are The Healthiest Breads?

From home bakes to white sliced and everything in between, bread is a staple in many British diets, but is bread actually good for you? And should you eat it if you're trying to lose weight? In this blog post, we break down the good from the bad as we explore the healthiest breads.
IS BREAD GOOD FOR YOU?
According to the National Association of British and Irish Flour Millers (NABIM), bread is bought by 99.8% of British households, with the equivalent of nearly 11 million loaves sold every day across the country. It's fair to say bread is a big part of our diets. But how healthy is bread?
Not all bread is created equal. In fact, it can range from being a nutritious addition to a nutritional disaster depending on which one you pick. Some breads are highly processed, containing refined, starchy carbohydrates and numerous synthetic additives. Others are minimally processed and nutrient dense. To help you make the healthiest choices, below we've ranked a few popular bread choices from worst to best in terms of their nutritional value.
CAN YOU EAT BREAD AND STILL LOSE WEIGHT?
Whether you can eat bread and still lose weight depends on a number of factors. These including the type of bread, how much of it you eat, and whether it suits you personally.
Most breads are made from primarily starchy carbohydrates. As these carbs are an easily energy source, the body will typically prioritise burning these carbohydrates for energy, over burning stored body fat. Low carbohydrate diets can promote fat loss by depleting the body of it's easy energy supply and encouraging it to turn to burning stored body fat instead. As a team of nutritionists, we don't recommend regularly basing meals on starchy carbohydrates for health or weight loss. However, unless you're especially sensitive to carbohydrates or are on a ketogenic diet, you should be able to eat a moderate amount of good quality bread and still lose weight. Just remember to eat it with a source of protein and healthy fats. This will slow the release of carbohydrates into the blood stream and avoid a blood sugar spike.
With that in mind, let's take a look at your healthiest bread options. Below we've ranked the worst to best breads on offer.
WHAT IS THE HEALTHIEST BREAD?
LEAST HEALTHY: WHITE SLICED LOAF
Pre-packaged white sliced bread is the worst of the worst in its category. Most nutrients found in the ingredients are stripped away (and then re-added) in the refining process. Once consumed white bread quickly breaks down into simple sugars and raises blood sugar levels. The result? A spike in energy followed by a dip. The longer shelf life of these kinds of bread is also down to added preservatives such as calcium propionate. This additive has been shown to have negative effects on health when consumed frequently.
BROWN SLICED LOAF
Many people believe that picking brown over white is a healthy option when it comes to big-brand sliced bread. Unfortunately, it's only marginally better. A like for like brand comparison of wholemeal vs white sliced loaves shows there is more than double the dietary fibre in the brown option, but many of the undesirable additives are the same.
SOURDOUGH
Sourdough is one of the healthier formats of bread. The fermentation process of sourdough when compared to other forms of bread improves its nutritional value and makes it a more gut-friendly option. If traditional fermentation methods and whole wheat are used, sourdough has a reduced phytate level which results in a higher level of soluble magnesium. If you're buying shop-bought versions rather than home baked or artisan bakery breads though, check the ingredients for additives.
RYE BREAD
Rye bread is made with whole grains, has a lower glycemic index, and is generally higher in fibre than other bread types. It provides higher levels of micronutrients such as B vitamins and antioxidants too. This more nutrient dense, slow releasing carb is likely to keep you fuller for longer, rather than leading to an energy spike and crash.
HEALTHIEST: HOMEMADE HEALTHY LOAF
Buying freshly-baked healthy rye or sourdough breads is a much better idea than opting for your classic supermarket sliced loaves. But if you want the ultimate healthy bread, your best bet is to make your own. We often recommend a recipe called the 'Life Changing Loaf of Bread'. It uses nuts, seeds, oats and coconut oil for a really simple and delicious healthy loaf.
GET WEEKLY HEALTH, WELLNESS AND WEIGHT LOSS UPDATES
Keep up to date with the latest happenings in the world of health and wellness. Subscribe to Kim's newsletter and get weekly news, tips and advice direct to your inbox.