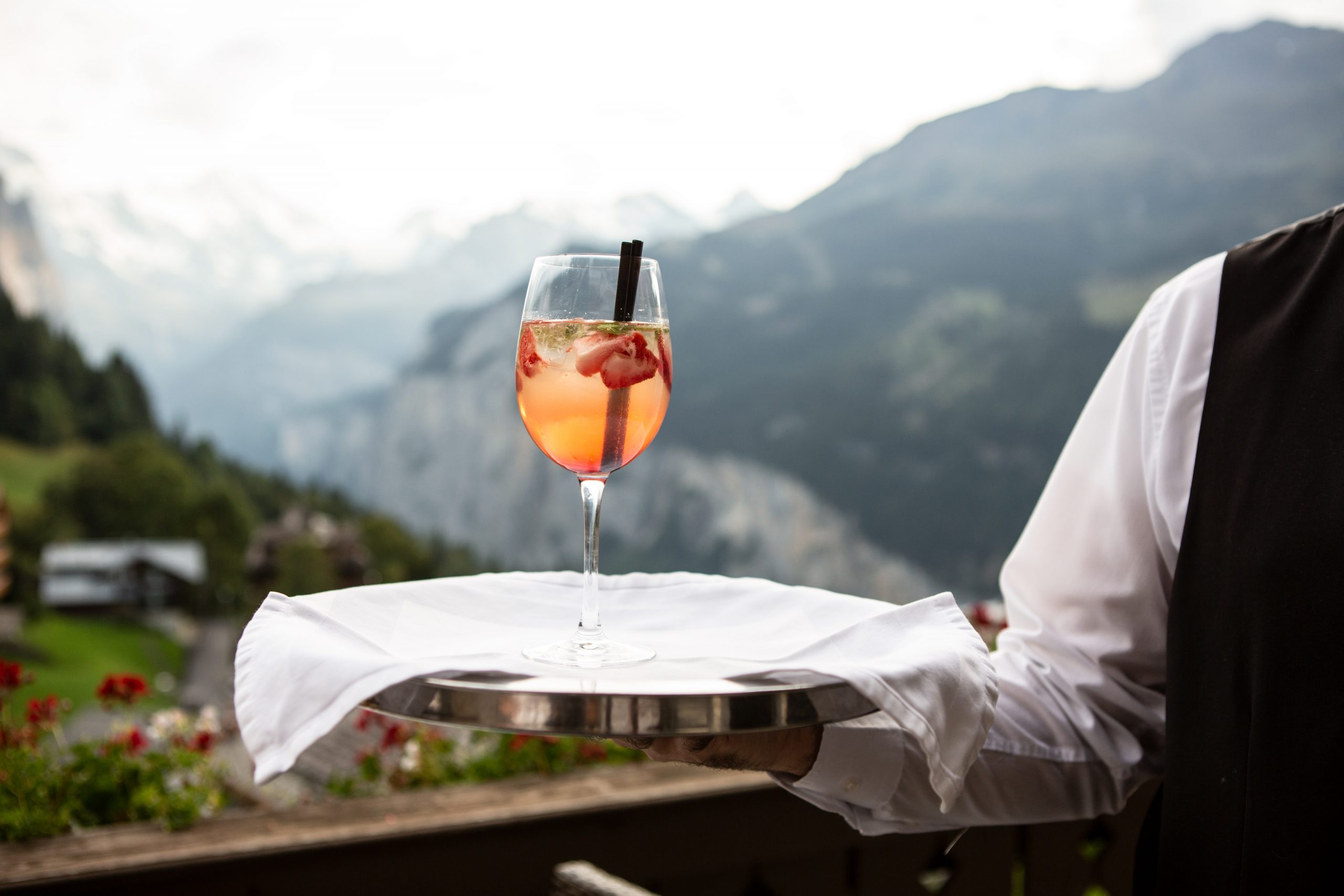 02 Jan

Alcohol Alternatives: What to drink when you're not drinking

Are you taking a break from alcohol? Or just looking to cut down your intake? The good news is, there's a whole new world of tasty, refreshing, grown up drinks waiting for you. Gone are the days when your only alcohol alternatives were sparkling water or a Diet Coke.

For many of us, a big part of drinking alcohol is the ceremony. The pop of a cork. The pretty bottle. The nice glasses. So pull out your favourite crystalware and prepare yourself a drink. From alcohol free 'spirits' to de-alcoholised wine and beer, here are three booze free drinks to enjoy during Dry January and beyond.
GIN ALTERNATIVES
NEW LONDON LIGHT
With marine conservation at the forefront of their production, this bold and refreshing non-alcoholic spirit is carefully distilled with a combination of three botanicals; Macedonian juniper berries, zesty ginger and habanero capsicum. The juniper notes make it the most gin-like alternative we have found.
Buy it: £27 for 70cl from Salcombe Distilling Co
Drink it: with chilled green tea. Try Teapigs Green Tea. Strain over ice and garnish with a sage leaf.
SEEDLIP
There are three varieties of this spirit-alternative including Spice, Garden and Grove. One of the original alcohol free 'grown up' drinks, Seedlip is widely available in many supermarkets, pubs and bars.
Buy it: £26 for 70cl from Ocado
Drink it: with a sugar free tonic. Try Waitrose own brand sugar free Indian tonic water. Seedlip Spice 94 is a great winter option.
CALEÑO
A tropical infusion of juniper and Inca Berry, citrus and spice botanicals. This slightly sweet, slightly tangy spirit alternative comes in a beautiful bottle and has a distinctly summery vibe about it.
Buy it: £18 for 50cl from Sainsbury's
Drink it: great for non-alcoholic cocktails. Serve with sugar free tonic, ice, a slice of pink grapefruit and a sprig of Greek basil.
WINE ALTERNATIVES
THOMSON & SCOTT NOUGHTY ALCOHOL FREE ORGANIC SPARKLING WINE
From the makers of Skinny Champagne, this alcohol free prosecco is made from organic grapes and could easily be mistaken for the real thing. Light, fresh and fizzy with notes of green apple.
It contains 3g sugar per 100ml, meaning that a typical 125ml Champagne glass sized serving provides around one teaspoon of sugar.
Buy it: £11.99 for 75cl from Holland and Barrett
Drink it: The delicate flavours means this works well as an aperitif. The beautiful bottle makes it a good choice to take to dinner parties.
REAL
Fermented as a sparkling wine from quality loose-leaf teas, REAL offers a flavour profile akin to wine, balancing acidity, length, body and mouthfeel. Favoured by chefs and sommeliers as it makes a great non-alcoholic pairing for food.
Buy it: £8 from realkombucha.co.uk
Drink it: Alone or with food, pairs especially well with seafood and Japanese food. Another beautiful bottle making it a lovely gift for non-drinkers.
BEER ALTERNATIVES
UNLTD
The best alcohol free beer we've found both from a taste and nutritional perspective. Accurately described as having light citrus aromas, a hint of honey and caramel, rounded off with a subtly bitter finish. Many beers, including alcohol free ones, can contain a lot of sugar. However UNLTD is so low in sugar and carbohydrates that you can safely drink it on a ketogenic diet. It's also only 23 calories a bottle.
Buy it: £24.99 for 12 330ml bottles from unltd.beer
Drink it: great for BBQs or whenever you fancy a beer.
PERONI LIBERA 0.0%
A light, fizzy beer with citrus notes that actually smells and tastes like beer.
Buy it: £4.50 for 4 x 330ml bottles from Tesco
Drink it: Peroni Libera 0.0% is available at Carluccio's.
There are now countless alcohol alternatives drinks available on the market today. If you're keen to discover more, check out The Dry Drinker who stock the largest range of alcohol free beers, wines and spirits in the UK.