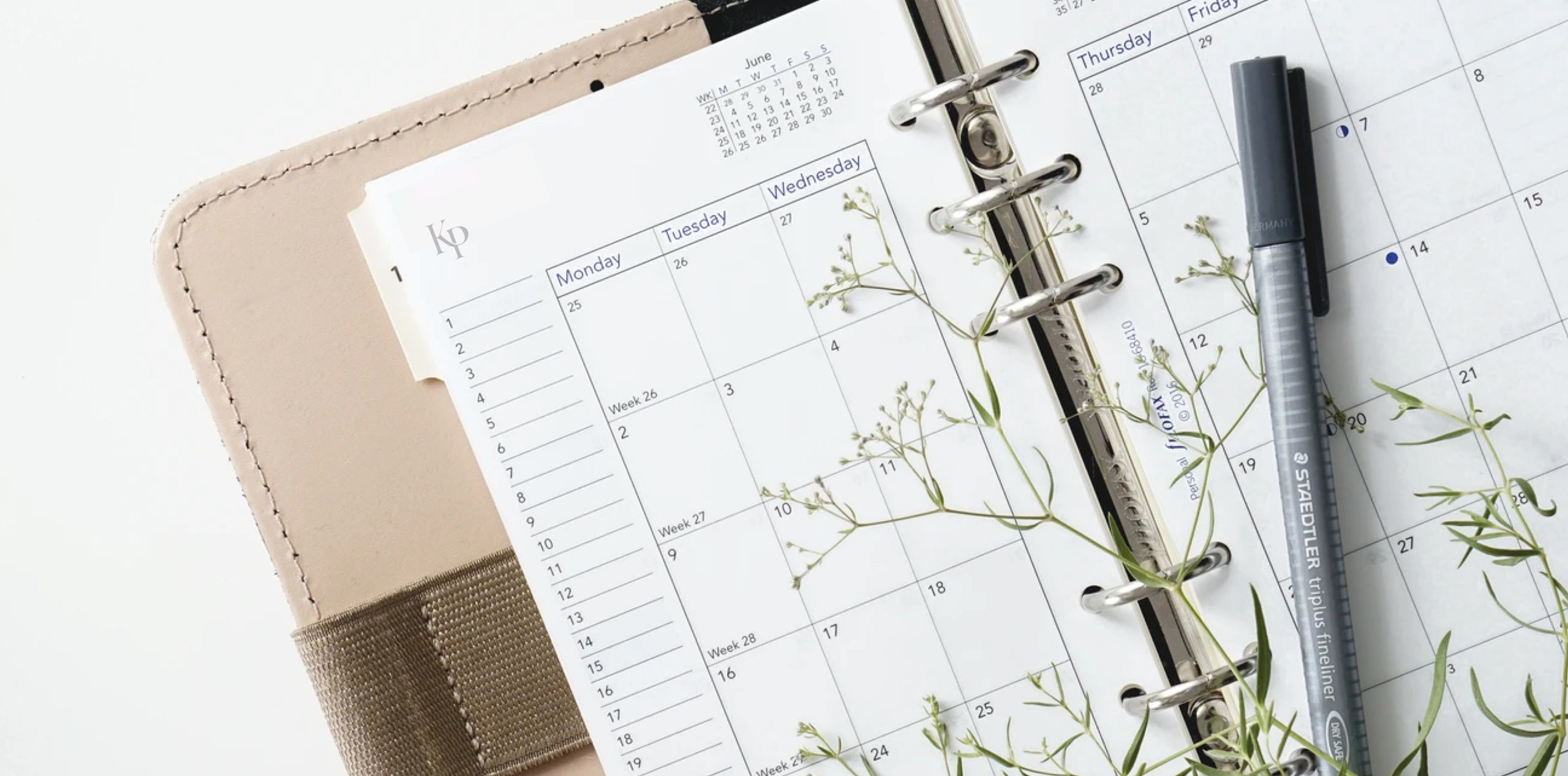 03 Jan

11 Ways to Make Your Resolutions Stick

It's that time of year again; the festivities are over and 2020 is finally behind us.

Many of us are keen for a fresh start in 2021 and you may well have entered into the New Year having made resolutions to improve your health and wellbeing.

The truth is, it's not always easy to change old habits or develop new, healthier ones. Statistics show that many of us give up on our resolutions fairly quickly. Much of our work in clinic is focussed on supporting our clients integrate healthy habits into their lifestyle, in a way that will ensure they stick for good.

Here are a few tips on how to make your intentions for 2021 last.
SET A CLEAR GOAL
Exactly what do you want to achieve? If your goal is to lose weight, get absolutely clear on what your ideal weight looks like to you. How will you feel when you reach your goal weight? What clothes does it mean you'll be able to fit into? How will it affect the way you feel? Spend time visualising your ideal outcome. A clear vision of our intentions can have a profound effect on helping them manifest.
DEFINE HOW YOU'RE GOING TO ACHIEVE YOUR GOAL
Rather than simply saying "I'm going to eat a healthier diet this year" be specific about what actions you're going to take in order to achieve this. You might set goals like eating at least five portions of veg every day. Or limiting your alcohol intake to the government's recommendations of six small glasses of wine (or equivalent) per week maximum. Don't forget to write them down and track how well you're progressing in a journal.
CREATE AN ENVIRONMENT IN WHICH YOU'LL SUCCEED
If you want to improve your diet, ensure you have plenty of healthy food in your house. Remove foods that might tempt you from deviating from your plan. Find places where you can access healthy food on the go. If you plan to do more exercise, ensure you have trainers that fit properly and kit that makes you feel good. Consider the things you need around you (or need to remove from your environment) in order to help you succeed.
DECIDE WHEN TO START
It's easy to put off starting resolutions but the sooner you can start, the better. That said, if you're about to take a holiday or have a big event coming up, you might do better to wait until that's out of the way to give you the best chances of getting off to a good start. Decide on a date when you're going to start and stick to it.
THE RULE OF 21
It was the psychologist Dr Maltz who first said that it takes 21 days to make or break a habit back. However, research from UCL found that it took on average 66 days for a new healthy behaviour to become a habit. Everyone is different but what we do know is that if you can stay motivated in the short term then it won't take long for a new behaviour to become a long term healthy habit.
MAKE IT ENJOYABLE
Maintaining a healthy diet and lifestyle is so much easier to stick to if it's enjoyable. Rather than resorting to dull iceberg lettuce salads, find some ideas for healthy and tasty meals that you will enjoy. There are many great websites, recipe books and social media pages to refer to for healthy meal inspiration. If you enjoy your new, healthier diet you're far more likely to stick to it long term.
BE REALISTIC
If you want to keep to your healthy eating resolutions long term it's important to be realistic. Saying 'I will never touch chocolate again' will most likely make you crave it even more. Instead, introduce considered treats into your diet. For instance, if you have a sweet tooth, you might allow yourself a small sweet treat a couple of times a week. Or plan for a treat meal once a week where you eat whatever you like.
RECOGNISE YOUR PROGRESS
If you have a big goal, such as losing a large amount of weight, it can be easy to get disheartened when you think about how far you still have to go. But it's important to recognise how far you've come and what you have already achieved. Write down your weight and measurements weekly and make time to reflect on your progress along your journey.
REWARD YOURSELF IN HEALTHY WAYS
Determine at what milestones you'll reward yourself and how you'll do it. Some of our clients choose to reward themselves with a non-food treat every time they lose a stone. Make a list of things you can reward yourself with as you hit milestones towards your ultimate goal. This could be booking in for a massage, treating yourself to a new handbag or whatever works for you.
CREATE POSITIVE PRESSURE TO KEEP YOU MOTIVATED
It's easy to start out motivated by a new goal but as time passes, that motivation can slip. What can you do to stay motivated? Find someone to support you. That person can hold you accountable to your goals as well as encouraging you to stay focussed when things get challenging. This could come from a qualified professional, a friend or family member, a Facebook support group.
IF YOU SLIP UP, START AGAIN


Sometimes we all experiences circumstances that can lead to us deviate from our plan. If this happens, do your best to get back on track as quickly as possible. In a few weeks time a small slip up will seem minor. Don't be too hard on yourself or allow it to prevent you from achieving your end goal.
If you feel that you could benefit from some guidance and support in achieving your health New Years resolutions, please don't hesitate to get in touch.