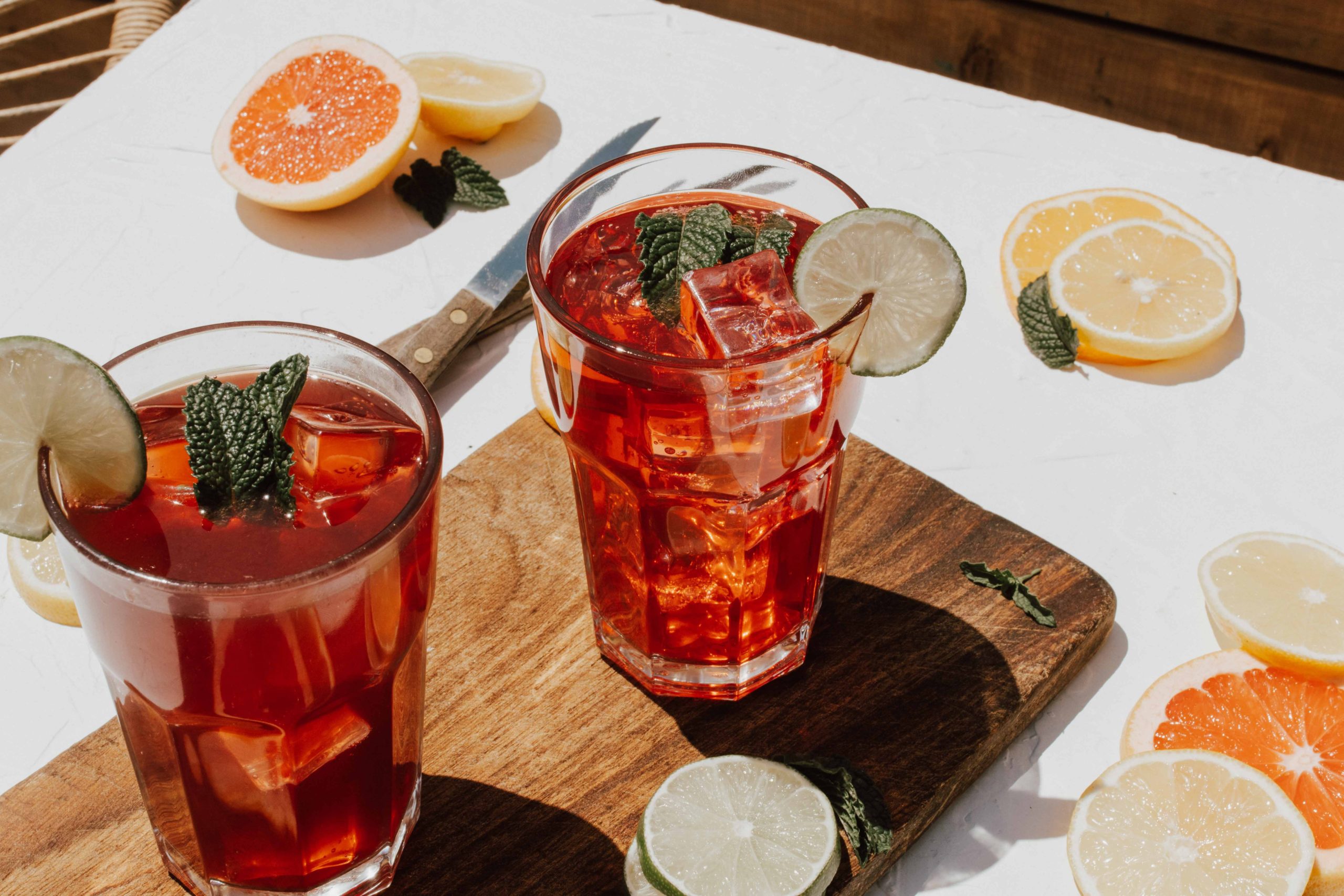 28 Mar

How To Reduce Your Alcohol Intake

Drinking too much can compromise our mental and physical health and prevent weight loss. If you're trying to reduce your alcohol intake and wondering where to start, you've come to the right place. Here, we take a look at some practical ways to keep your drinking under control.
HOW DO I REDUCE MY ALCOHOL INTAKE?
KNOW YOUR UNITS
The government recommends a maximum of 14 units of alcohol a week for both men and women. But are you aware of what this looks like in actual drinks? Many people fall into the trap of thinking this equates to two drinks a day, but in actual fact, 14 units equates to six pints of 4% beer, six small glasses of wine or 14 25ml measures of 40% spirit. So that is less than one small glass of wine each day to stay within your limit. Use an app to track your drinking or calculate your intake using Drink Aware's online tool.
IDENTIFY YOUR TRIGGERS
Think about the situations and feelings that cause you to drink the most. Are there certain people who encourage you to always have one more? Or occasions that always trigger you? Maybe you're drinking at the end of a stressful day? Once you've identified the situations that will potentially lead you to drinking in excess, you can work on avoiding these scenarios or finding alternative behaviours to replace your drinking. For example, if your ritual is to open a bottle of wine at the end of a stressful day, try getting out for a walk or taking a bath.
KEEP A DRINK'S DIARY
It's easy to lose track of how much we drink. A couple of glasses after work here, a few on a night out there – it can soon add up. Keeping a record as you go can help highlight how much you're really drinking. Use the Drinkaware app to log your drinks easily and discreetly.
PLAN YOUR WEEK
At the beginning of the week, write down when you're going to have a drink and how many you're going to limit yourself to. Keep your plan somewhere where you'll see it to remind you to stay focussed.
FIND SOBER SWAPS
If you're a habitual drinker that drinks mostly in social situations, try opting for the numerous alcohol-free or lower alcohol alternatives now on the market, so that you can still feel like you're being rewarded with a high-quality, grown-up drink. Premium alcohol-free spirits such as Seedlip are now widely available in pubs and clubs, while alcohol-free beers and wines are growing increasingly popular.
Read more: Alcohol Alternatives: What To Drink When You're Not Drinking.
LIFE BEYOND THE BOOZE
Instead of arranging to meet friends for a drink, try expanding your social activities beyond those that involve alcohol. Try a high energy dance or spin class, or meet your friend for a run. Exercise is a much healthier way to get a buzz. If you're drinking to relieve stress, you could also consider meditation or yoga practices to improve your self-care regime. Joining a class offers a social aspect to the practice.
WITH A LITTLE HELP FROM YOUR FRIENDS
One of the biggest stumbling blocks for many people trying to cut down or eliminate their drinking is their social circle. 'You can have one more' or 'come on, don't be boring' might be phrases you are used to hearing. Surrounding yourself with like-minded individuals will increase your chances of success when it comes to cutting down your alcohol consumption. If you find your friends are not willing to support your efforts, find a new network. There are many great sober and mindful drinking communities online. Visit Soberistas and Sober Girl Society to get you started.
Read more: Are Your Friends Helping Or Hindering Your Weight Loss?
If you think your drinking could be out of control, don't be afraid to seek help. We often picture individuals with alcohol problems as dysfunctional members of society. The truth is, there are many functioning alcoholics who maintain a relatively normal life. If you struggle to control your drinking, speak to your GP who can talk you through your options for regaining control.
GET WEEKLY HEALTH, WELLNESS AND WEIGHT LOSS UPDATES
Keep up to date with the latest happenings in the world of health and wellness. Subscribe to Kim's newsletter and get weekly news, tips and advice direct to your inbox.
WORK WITH A QUALIFIED NUTRITIONIST
We are a team of qualified nutritionists who specialise in weight loss. We can support you in overcoming your weight challenges, achieving your goal weight and maintaining it long term. You can use this link to book in for a complimentary call today.