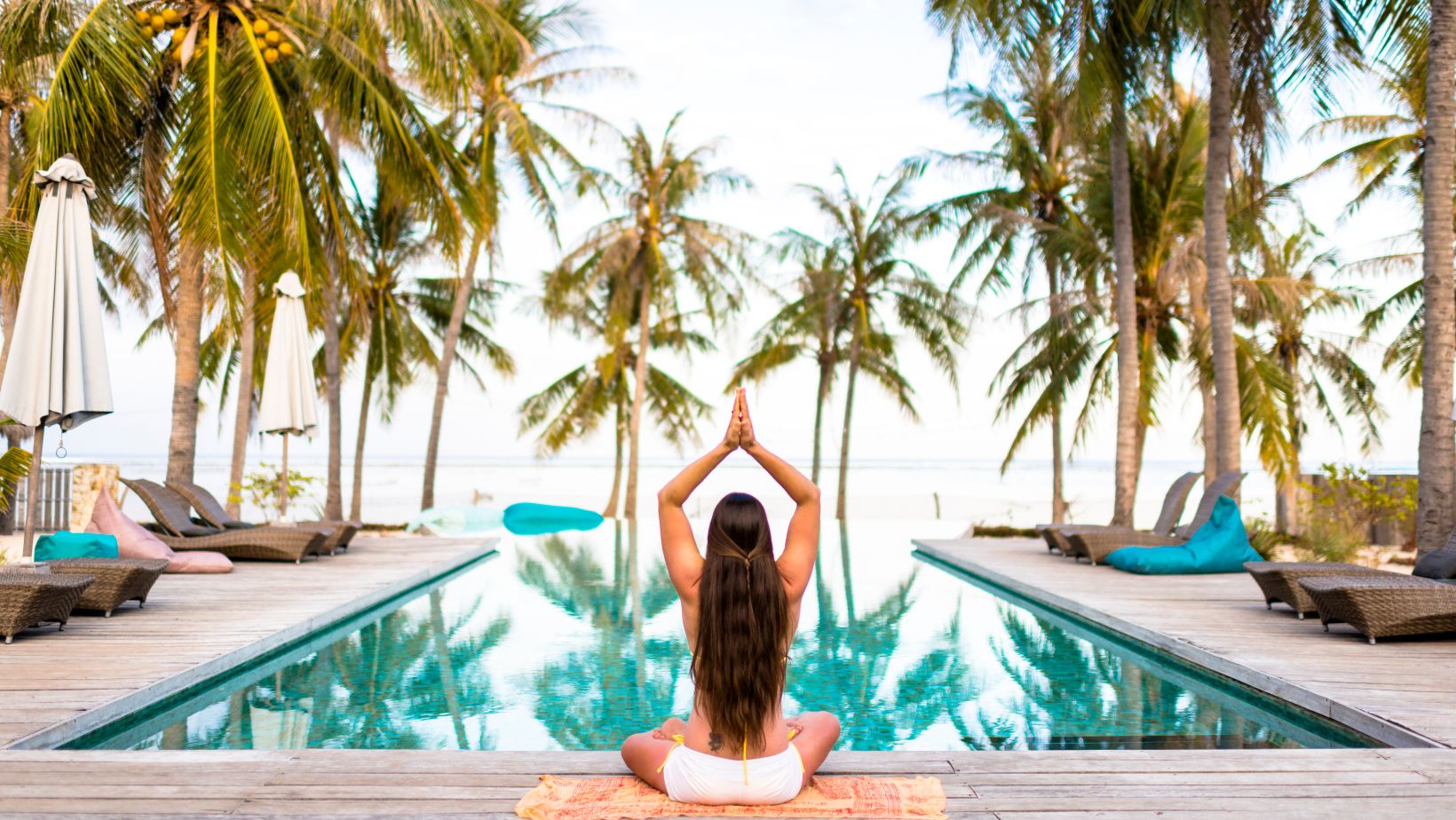 17 Oct

5 Weight Loss Retreats To Kick Start Your Weight Loss Journey

Are you in search of a retreat to kickstart your weight loss journey? You've come to the right place. As a team of weight loss nutritionists, we're well aware of the key factors required for a healthy, successful weight loss retreat.
DO WEIGHT LOSS RETREATS WORK?
We work with clients to help them lose weight in a healthy and sustainable way. We're often asked how we feel about weight loss retreats and whether they are a good way to lose weight and the answer is…they can be. In the same way that crash diets don't tend to lead to long-term weight loss, weight loss retreats on their own aren't usually enough to reach your goals. However, as a kick-start to your journey, they can set you off on the right path. You just need to choose the right one. Below, we've picked out five of our favourite retreats from across the world.
Of course, when you get home, we'd recommend working with a qualified nutritionist to continue your progress. If you are looking to lose weight, we can help you overcome your weight challenges, reach your goal weight and maintain it long term. Book yourself in for a complimentary 25 mintue call. Or contact us and a member of our team will be in touch soon. We can talk through your challenges and explore whether one of our Intelligent Weight Loss programmes is right for you.
Here are five weight loss retreats worth looking into…
5 WEIGHT LOSS RETREATS WORTH VISITING
DHARANA SHILIM, INDIA
Located in the jungle between Pune and Mumbai, Dharana's peaceful environment and nurturing team provide the perfect set up to support you on your weight loss journey. Led by Dr Arun Pillai, Dharana's expert team will create a tailored programme incorporating a bespoke diet, tailored treatments and activities best suited to you. There will be no bootcamp style activities or gym visits as Dharana believes in fitness through nature. You're more likely to find yourself burning calories as you take a guided waterfall hike and lose yourself in the stunning surroundings. Results are tangible and Dr Arun uses a variety of assessment tools to track your progress. Dharana offers weight loss retreats of varying lengths, from seven to 28 days. The good work doesn't stop when you get home. You'll be sent off with a detailed maintenance plan. And you'll continue to benefit from regular consultations as you integrate your healthy habits into daily life at home.
Book here: dharanaretreat.com
BODYHOLIDAY, ST LUCIA
Frequently appearing in 'best spas in the world' awards lists, BodyHoliday St Lucia is one of the most popular destinations for those seeking a luxury health holiday. Located on a pristine crescent beach surrounded by lush tropical gardens, you can choose from a luxurious room or your own private villa. When it comes to weight loss, BodyHoliday promotes 'mindfulness, sensible eating, and indulgence in moderation'. A consultation with BodyHoliday's resident nutritionist can be held over the phone prior to your arrival. The nutritionist will then work with chefs to create your meal plan for the duration of your stay. Through a combination of workshops, one-on-one consultations, and healthy cooking classes, you will learn how to develop healthier eating and weight management habits. 7, 10, and 14-day Weight Loss Programmes are available.
Book here: thebodyholiday.com
LANSERHOF, EUROPEAN LOCATIONS
The primary goal of the Lanserhof concept is 'live better for longer' with a focus on individualised treatment. They provide a combination of natural healing with state-of-the-art medicine. From naturopathy, energy medicine and psychology, to cutting-edge medical tests and treatments. Lanserhof's programme is focused on detoxification and purification of the body. This is largely achieved through fasting. With four health resorts across Europe, devotees from across the world check in for a reset once, or in some cases several times, per year. Guests report that they enjoy the experience of being completely taken care of during their stay. This acts as a great start for a long-term nutritionist-supported weight loss programme.
Book here: lhtac.com
MARBELLA CLUB HOTEL, SPAIN
Rather than signing up for retreats that promise drastic weight loss in a short stay (which are rarely sustainable), instead consider opting for a retreat focussed on nutritious food where the menu is tailored to your needs. Marbella Club offers menus curated by in-house nutritional therapists and resident chefs, with dishes focusing on locally-sourced seasonal ingredients. There are also weekly talks on health topics, culinary workshops and visits from world-renowned health and healing experts. It's the perfect place to spend a long-weekend kick-starting your health regime in a picture-perfect location. Read Kim's full review of Marbella Club here.
Book here: marbellaclub.com
KAMALAYA, KOH SAMUI
Kamalaya is built around a tiny cave where Buddhist monks used to mediate. The holistic spa offers uniquely tailored programmes for weight loss. Along with delicious, healthy food to kick-start a healthier life, you'll receive an array of complementary treatments to improve results from lymphatic drainage therapy to traditional Chinese medicine. The starry clientele return year after year, so the only danger is that you'll want to keep going back.
Book here: kamalaya.com
WORK WITH US
We are a team of qualified nutritionists who specialise in weight loss. If you're ready to overcome your weight challenges, achieve your goal weight and maintain it long term, we can help. You can use this link to book in for a complimentary call today. This is an opportunity to talk through your challenges with a member of our team and decide together whether one of our Intelligent Weight Loss programmes is right for you. Or contact us to request a copy of our brochure and we will get back to you soon.