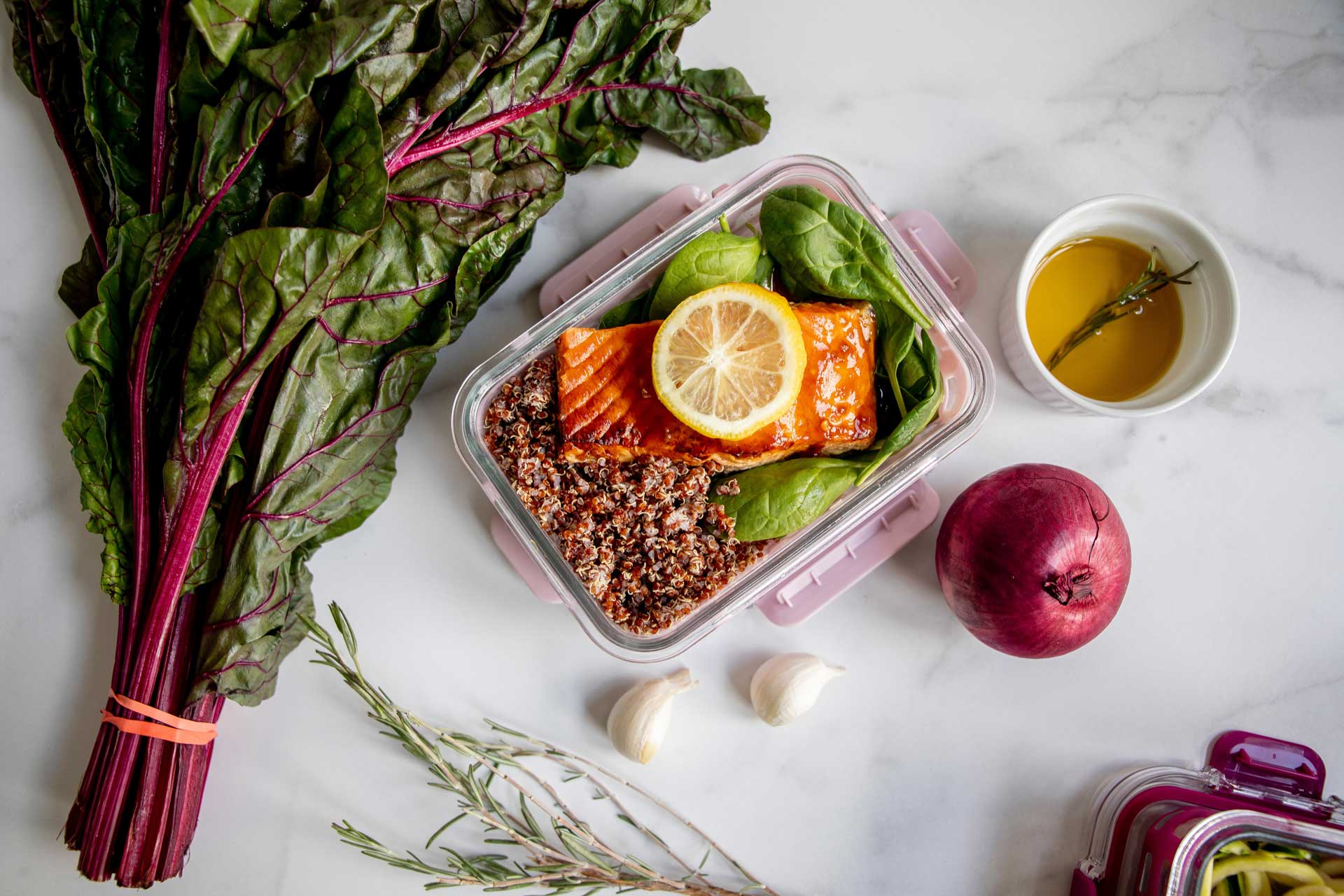 02 Aug

Are Air Fryers Good for Weight Loss?

Air fryers have become increasingly popular in recent years, with many people using them as a quick and easy cooking method. As a team of nutritionists who specialise in weight loss, many of our clients ask us if air fryers are good for weight loss. Below, we share our take on the trend…

Do you struggle with managing your weight? We can help you overcome your weight challenges, achieve your ideal weight and maintain it long term. Schedule a 25 minute complimentary call with us today to find out how.
ARE AIR FRYERS GOOD FOR WEIGHT LOSS?
Air fryers can be a useful tool for weight loss. They can reduce the amount of oil used to cook food, making switching from a deep fat fryer or pan frying to an air fryer a simple swap to reduce your calorie intake. People often refer to air fryers as being healthy because of their link to a low fat diet, but from a nutrition perspective we recommend aiming for a moderate fat intake. It's about consuming the right types of fats in the right amount for you personally. You can read our guide to fats here.
Per gram, fat has more calories than protein or carbohydrates, which is why low fat diets have been popular in the past. But we now know better. Aim for balanced meals that optimise your macronutrient intake based on your own unique needs and circumstances. Here's our guide on how to create a balanced meal.
Using an air fryer makes home cooking from scratch quicker and easier, which may encourage you to make more meals at home. This gives you greater control over the ingredients and portion sizes when compared to relying on convenience food or takeaways.
WHAT ARE THE BENEFITS OF AIR FRYING FOR WEIGHT LOSS?
Reduced Cooking Time: Air fryers significantly reduce cooking time. Not only does this reduce the energy required to cook your food (a bonus for the planet and energy bills) but it also means that you're more likely to find the time to cook your own healthy meals rather than turning to takeaways or ready meals when you're feeling hungry or in a rush. 
Tastier Healthy Meals: Air frying makes cooking healthy, tasty meals easy. You can take most vegetables, add some dried herbs and / or spices, a little sea salt and olive oil and throw them in the air fryer. The same goes for proteins like fish, organic meat and tofu. We've shared some of our favourite recipes below.
Less Oil: One of the main benefits of air frying is that it significantly decreases the amount of oil absorbed into foods compared to deep frying. This can lead to fewer calories which can be helpful when following a calorie controlled diet.
WHAT ARE THE RISKS OF AIR FRYING?
Air fryers are an easy way to cook a wide variety of different foods. It's important that you execute discretion when choosing what to cook. Focus on whole, nutrient dense foods, rather than using your air fryer to cook processed foods.
Don't fall into the trap of thinking you're 'saving calories' by using less oil, then end up eating bigger portions than you need. While being mindful of portion sizes is important, a calorie deficit is only one factor to consider. A sophisticated approach to weight loss requires more than just moderating your calorie intake.
Does it need cooking? The ease of air frying means that some people throw everything in it for a quick and easy meal. However, heating foods can destroy some of the vital nutrients. Consider how you are preparing each element of your meal and include some raw food where possible.
SO, SHOULD YOU GET AN AIR FRYER IF YOU'RE TRYING TO LOSE WEIGHT?
Air frying can help make healthy home cooking quicker and easier. The lower requirement for oil can also help you moderate your calorie intake. That said, in itself an air fryer is unlikely to be a solution for long term weight loss.
In our experiences, diets, gadgets and 'hacks' are not usually enough to be a long term weight management solution for people who have struggled with their weight. If you want to find out what might be holding you back from success, read our post on common weight loss blocks and weight loss resistance.
THE BEST AIR FRYER RECIPES FOR WEIGHT LOSS
If you've just bought an air fryer and are not sure where to start, here are a few nutritionist-approved recipes to try at home:
PROTEINS
Herbed Air Fryer Salmon Fillet. Serve with a substantial salad or roasted Mediterranean vegetables.
Air Fryer Egg Muffins. You can vary the fillings and use up any leftover vegetables you have in your fridge. Olives and sun-dried tomatoes make flavourful additions.
Almond Flour Chicken Tenders. Always choose organic chicken where possible.
Air Fryer Prawns With Lemon And Pepper. A delicious protein addition to a mixed salad. Serve with a lemon and olive oil dressing.
VEGETABLES
Crispy Air Fryer Brussel Sprouts. A versatile veg dish that pairs well with meat or fish dishes. Can also be eaten cold in salads.
Air Fryer Roasted Vegetables. Swap the vegetable oil in this recipe for olive oil.
Air Fryer Kale Crisps. A healthy alternative to crisps.
Crispy Air Fryer Cauliflower. An easy, tasty vegetable dish that pairs well with most meat and fish dishes. 
GET MORE FROM US
Schedule a complimentary 25 minute call to find out how we can help you overcome your weight challenges, reach your ideal weight and maintain it long term.
Sign up to Kim Pearson's weight loss and wellness newsletter to receive news and expert tips, straight to your inbox.