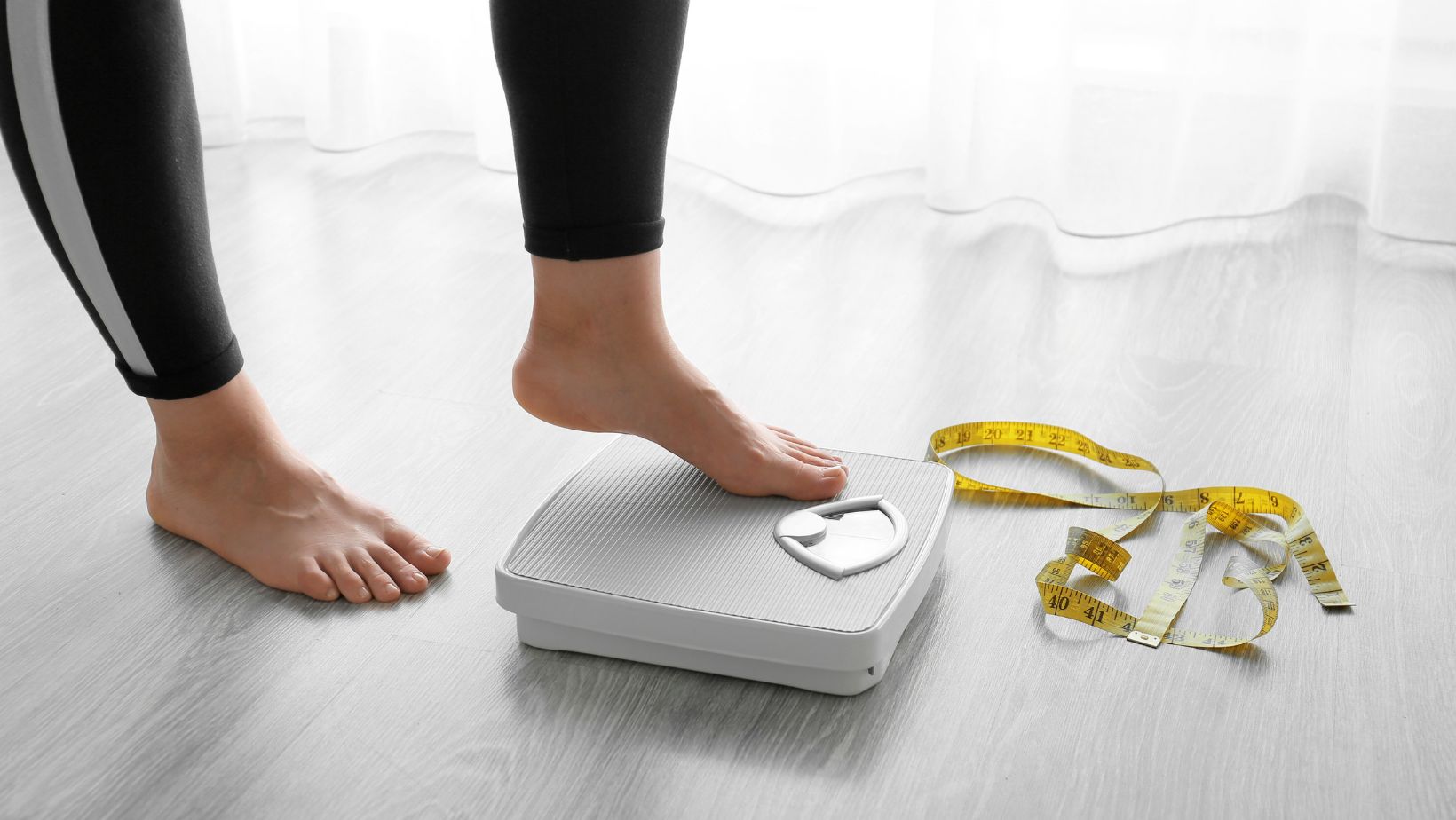 20 May

5 Common Weight Loss Blocks And How To Overcome Them

Are you aware of your weight loss blocks? Weight loss blocks are the factors that are sabotaging your ability to achieve and maintain your happy weight. In this article we'll take a look at five of the most common weight loss blocks and what you can do to overcome them.
5 COMMON WEIGHT LOSS BLOCKS
LACK OF CLARITY
You have a good idea of what healthy food looks like. You believe you're eating a fairly balanced diet. You're certainly not eating Domino's pizza five nights a week and wondering why you can't lose weight! But you're not completely clear on whether your diet is optimal for you. Are you eating enough protein? Should you be cutting out carbs completely? Is fasting a good idea? Do calories matter?
Being unclear as to the best dietary approach for you can lead to confusion and can sabotage your weight loss. You might find yourself following a diet plan for a period of time, but when your results aren't consistent you start questioning your approach and it's hard to stay motivated.
Getting clear on the optimal dietary strategy for you is key for successful weight loss. This not only means finding a nutritionally sound strategy that will enable weight loss. It also means identifying an approach that fits in with your lifestyle and is sustainable long term.
ALL OR NOTHING MENTALITY
You do well for a period of time, then something derails you. Perhaps it's a holiday, a stressful period at work, or just the weekend. Maybe the week days are a doddle for you but then Friday evening rolls around and your desire for a treat to reward yourself for a hard week's work takes over and before you know it, you're tucking into a takeaway and a bottle of wine. You've fallen off the wagon and that triggers a spiral.
If you're stuck in the all or nothing trap, staying consistent can be a challenge. You might beat yourself up for your inability to stay focussed. This often shows up when we rely on an overly restrictive approach to losing weight.
Consistency is required if you want to achieve your ideal weight and maintain it long term. And in order to stay consistent, your approach to losing weight needs to be sustainable. Identifying an approach that enables some flexibility so that you can enjoy your life and still prioritise your health and weight loss is key.
LACK OF SELF PRIORITISATION
You know that you should get around to addressing your health and wellbeing. To losing the weight you've been meaning to. But whether it's work… family life… or just life in general… you seem to prioritise everything else above yourself.
Finding the time to get organised and put in place what you need is essential if you want to successfully lose weight. Prioritise ensuring you have access to the healthy food you need and time to exercise, if that's part of your weight loss plan.
If you're consistently not prioritising yourself, it's worth taking a look at why. Perhaps it's down to your circumstances and you're juggling too many things. If so, is there a way to lighten the load? To free up a couple of hours of your time each week? If this is a consistent theme that's run throughout your life, it might be worth considering a deeper dive. Constantly prioritising other people and things above your own needs can be driven by a lack of self worth. If this is the case, consider speaking with a therapist who can work with to overcome this. You are worthy of being a priority in your life!
LACK OF ROUTINE
You eat fairly healthily, but your mealtimes are haphazard. You don't get to bed at the same time each night. Your exercise routine is a bit hit or miss from one week to the next. This, in turn, sabotages your consistency and prevents you from seeing that results you'd like.
The body thrives on routine. A consistent bedtime routine ensures that we get enough sleep every night (and enough quality sleep is very important when it comes to losing weight). Establishing a mealtime routine ensures we're in the habit of taking time to eat a proper lunch, instead of grazing on snacks and then over eating in the evening. It can mean setting aside time for your weekly shop so that you always have healthy food to hand.
Creating a healthy routine will help you establish habitual patterns of behaviour that support your health and weight management. What time will you eat meals? Will you incorporate a consistent fasting window? What's an optimal bedtime for you? When will you work out each week? You might find it helpful to write this down or even schedule it in your diary. Setting alarms in your phone can be helpful too.
AN UNDERLYING HEALTH ISSUE
You're doing all of the right things, but the weight just isn't coming off. Perhaps you feel like your body has changed and doesn't respond to your usual strategies to get your weight down. Maybe you're experiencing other symptoms that tells you that you aren't optimally healthy.
Addressing underlying health issues is vital if you want to not only achieve and maintain your desired weight, but maintain long term health and wellbeing too. Many of the clients we work with struggle with health issues that are preventing them from losing weight. Common examples include an underactive thyroid (which is often not diagnosed), PCOS, or fluctuating hormones around the menopause.
The good news is that these health challenges can be addressed, once you're aware of them. We work closely with an expert functional medicine doctor who can support with tailored treatment if required.
WORK WITH US
We are a team of qualified nutritionists who specialise in weight loss. We can help you identify and overcome the weight loss blocks that are sabotaging your ability to achieve or maintain your desired weight. Our Intelligent Weight Loss Method is a five pillar, clinically proven approach to healthy, effective and long term weight loss.
If you'd like to speak with us about how we can help you, we invite you to book in for a complimentary call with one of our team today.