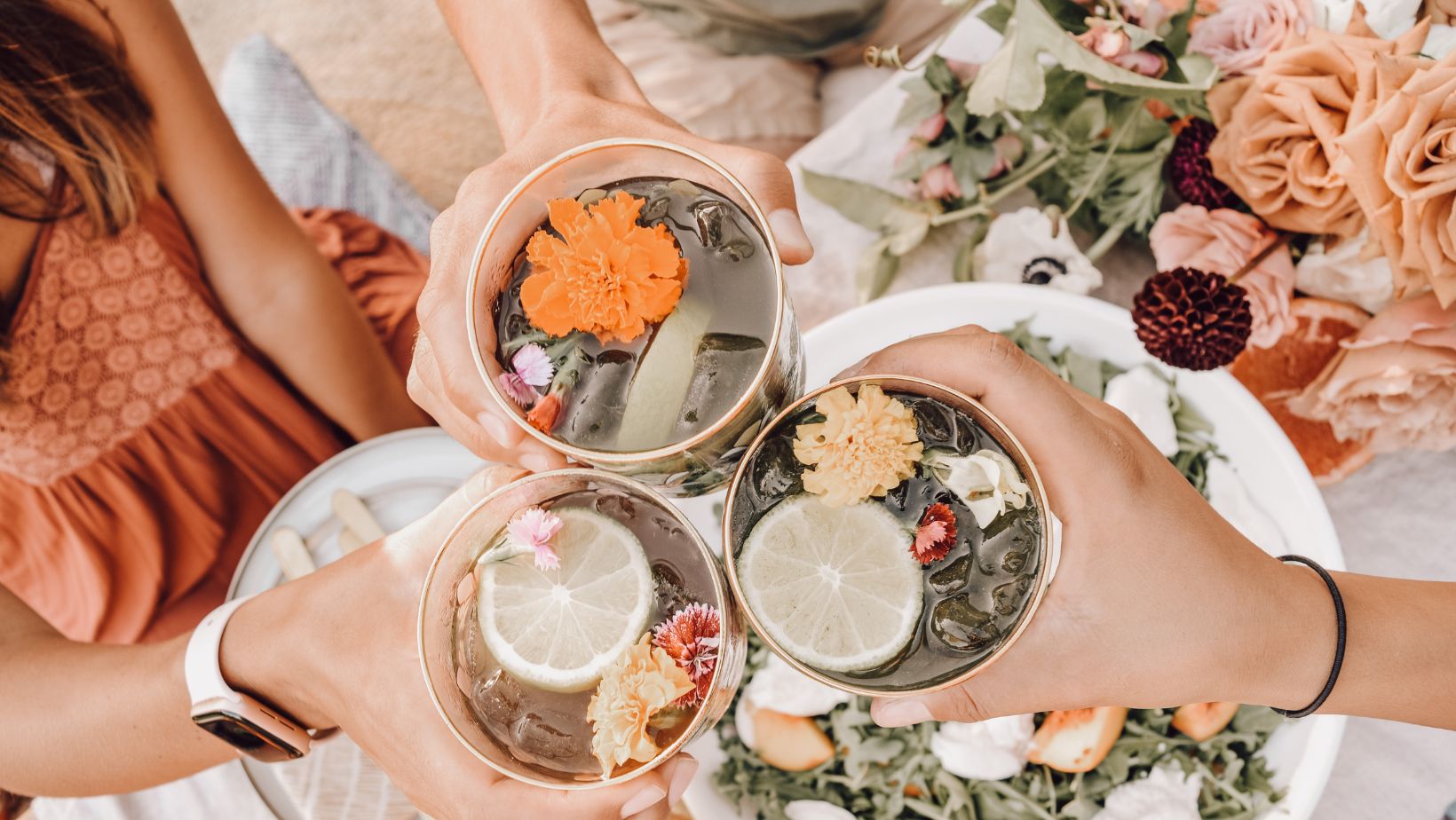 01 Feb

Are Your Friends Helping Or Hindering Your Weight Loss?

Have you ever stopped to consider how your friends could be impacting your weight loss?

Motivational speaker Jim Rohn famously said we are the average of the five people we spend the most time with. Whether we are aware of it or not, we are greatly influenced by those we spend the most time with. This extends to our weight and there's research to prove it.
SOCIAL CONTAGION AND BMI
A study published in Jama Pediatrics assessed whether exposure to communities with higher rates of obesity increased the body mass index (BMI) of individual residents.
It looked at thousands of US military families found that, when assigned to bases in communities with higher rates of obesity, residents were more likely to become overweight or obese, compared with families sent to areas where the locals were leaner.
The results were significant. For every 1% increase in the local obesity rate, the odds that a teenager would be overweight or obese went up by 4-6%. The odds that a parent would be obese went up by 5%. The closer the families were to these communities and the more time they spent living there, the more likely they were to become obese.
This is referred to as 'social contagion'. While obesity isn't contagious in the same way that a virus is, it appears that exposure to the behaviours of other people can be contagious.
YOUR WEIGHT LOSS, YOUR FRIENDS AND YOU
Are your health and weight management important to you? If so, you might wish to ask yourself how those you spend the most time with are affecting you. Whether it's your friends, family members or co-workers.
Are you surrounded by positive, supportive people who want you to succeed? Do your friends support you in your weight loss efforts?
Or are you being sabotaged by people who, knowingly or unknowingly, feel uncomfortable at your efforts to better yourself. 
SIGNS YOUR FRIENDS MIGHT NOT BE SUPPORTING YOUR WEIGHT LOSS
THEY TELL YOU THAT YOU DON'T NEED TO LOSE WEIGHT
Your decision to lose weight is a personal one. A healthy weight for your height covers a relatively wide weight range and only you know when you feel at your best. Sometimes, making the decision to lose weight can trigger those close to you. Particularly if a friend also experiences challenges around their weight. Consider telling your friend that you're grateful they think you're perfect as you are, but you'd appreciate the support in achieving your happy weight. 
If your friends express genuine concern that you've lost too much weight or are overly restricting your food intake, seek advice from your GP for a professional perspective.
THEY CRITICISE YOUR WEIGHT LOSS STRATEGY
'You shouldn't cut out carbohydrates'. 'My sister tried that diet and it didn't work'. 'Why aren't you allowed this food, it's allowed on my diet'. 
When it comes to food – everyone has an opinion. If you are happy with the weight loss plan that you're following, it's healthy and it's working for you, explain that to your friend. Just because your approach didn't work for somebody else, doesn't mean it won't work for you.
THEY PERSUADE YOU TO DRINK ALCOHOL
Alcohol slows down weight loss and can seriously compromise your willpower around food. Whilst you might be able to get away with the odd glass of dry wine here and there, spending time with friends who encourage you to drink too much, too often, won't help your weight loss. Suggest meeting for a coffee or green tea instead. 
THEY TRY AND GET YOU TO DEVIATE
Are you familiar with comments like 'just one little bite won't hurt', 'don't be boring' or 'you've been so good – you should treat yourself'. It's not easy to stay focussed when friends try to derail you. Explain to your friend why prioritising a healthy diet is important to you and that, actually, not all healthy food is boring. Consider inviting them for dinner and cook a delicious healthy recipe that proves losing weight isn't all doom and gloom.   
THEY DON'T BELIEVE IN YOU
Perhaps your friend points out how you've tried and failed to lose weight in the past. Maybe they like to remind you how you were going to start a diet in the New Year and then didn't. What has happened in the past doesn't matter, what you are doing now is what's important. Explain that you are serious about achieving your goals and that it will be easier for you if your friend is supportive and encouraging. 
HOW ARE YOU AFFECTING YOUR PEERS?
Of course, it's not a one way street. We must also ask ourselves how we are impacting those around us.
Working with our clients it's wonderful to hear stories of how their own behaviour change is positively impacting others. Here are a couple of snippets from recent Google reviews left by clients we've worked with:
"The additional bonus is that my husband has also lost a lot of weight by proxy due to eating the meals I am cooking. We are both delighted so far and I am only half way through the programme."
"There has been no pressure to work out like a demon, or eat miniscule amounts of food. The plan I am on is hugely sustainable. I have seen positive changes in my behaviour, as well as my body shape. These changes have also been inherited by my wife, who has become leaner and healthier too."
WORK WITH US
If you're aware that you could benefit from taking positive action to improve your health and wellbeing, it might motivate you to know that by doing so, you'll likely be positively influencing those around you too.
We are a team of qualified nutritionists who specialise in weight loss. We can support you in overcoming your weight challenges, achieving your goal weight and maintaining it long term. You can use this link to book in for a complimentary call today. This is an opportunity to talk through your challenges with a qualified nutritionist and decide together whether one of our Intelligent Weight Loss programmes is right for you. Or contact us to request a copy of our brochure and we will get back to you soon.