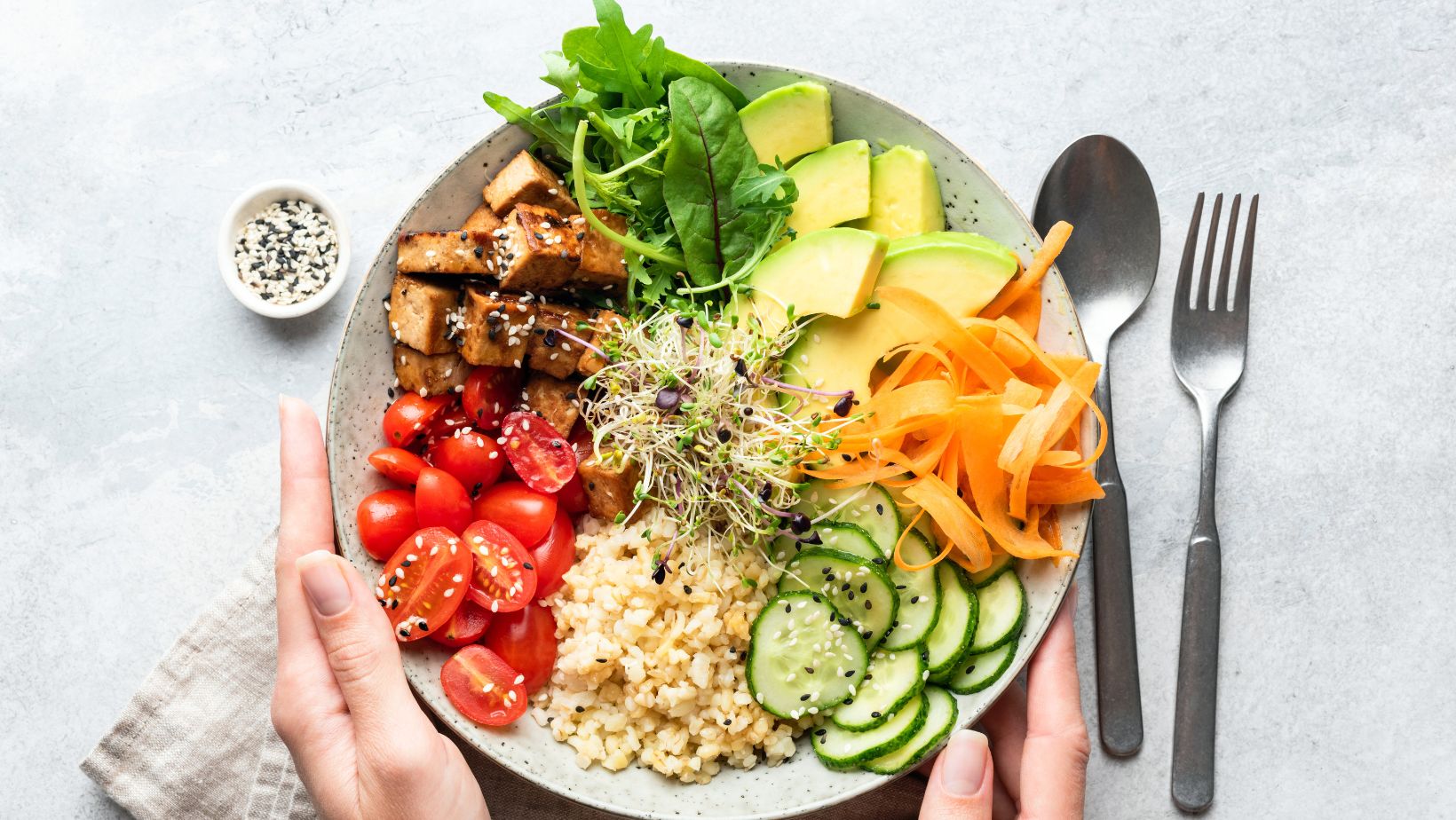 04 Feb

How To Build A Buddha Bowl

A Buddha bowl looks beautiful, tastes delicious and is packed with healthy ingredients. If you're not familiar with them, Buddha bowls are essentially an upgraded salad that can be eaten warm or cold.

At this time of year, you can include warm ingredients in your Buddha bowl such as crisped kale, paprika roasted butternut squash, steamed edamame beans and poached eggs.

Your combination options are endless. You can choose from simple ingredients that require minimal preparation such as pre-boiled eggs, tins of beans or fish, jars of pickled vegetables and ready washed leaves. Or you can be creative and spend a little more time preparing things from scratch like roasted vegetables, homemade guacamole and poached salmon.

Below is a step by step guide for building a Buddha bowl. It comprises all of the key components of a balanced meal. These guidelines were originally put together by one of our nutritionists Inna and have been added to over time by the team. Inna's Buddha bowl guide has proved a hit with many of our clients – thank you Inna!
HOW TO BUILD A BUDDHA BOWL
For the base layer:
PICK A GREEN LEAFY VEGETABLE
(A large handful) – kale (raw or crisped), rocket, watercress, spinach, lettuce.
Arrange the following (of your choosing) in segments around your bowl. Note that the list of examples is not exhaustive:
PICK YOUR VEGETABLES
Grated carrot, chopped cherry tomatoes, pickled beetroot, roasted peppers, sliced cucumber, cooked / raw broccoli, spiralised courgette, finely sliced raw cabbage or sauerkraut, sliced radish and chopped celery work well.
PICK A PROTEIN
Boiled / poached eggs, tinned or poached fish, prawns and pre roasted organic meat all work well. Tofu, tempeh and edamame beans are good vegan options.
PICK A HEALTHY FAT
1⁄2 an avocado – sliced, mashed or as guacamole, a tablespoon chopped nuts / unroasted seeds.
PICK A CARBOHYDRATE
(Optional – you can avoid if following a low carb diet)
Cooked brown rice, quinoa, beans, lentils, chick peas, roasted chunks of sweet potato.
PICK A DRESSING
Dressing recipes = two servings. Combine ingredients in a small jar and shake well to mix.
ITALIAN DRESSING
1 tablespoon balsamic vinegar, 3 tablespoon olive oil
Or
1 tablespoon good quality pesto (eg. Seggianno), 3 tablespoon olive oil
Top with basil leaves
ASIAN DRESSING
1 tablespoon tamari soy sauce, 3 tablespoon sesame oil, 1 teaspoon miso paste
Top with coriander leaves
CITRUS DRESSING
1 tablespoon of lemon, lime or yuzu juice, 3 tablespoon olive oil
(You can buy small bottles of pure Yuzu juice from Waitrose)
Top with alfalfa sprouts
Aim to use seasonal, preferably organic ingredients. To find out what ingredients are in season, visit eattheseasons.com. Our guide to the Clean Fifteen and Dirty Dozen will help you identify which foods to prioritise buying organic. If you're based in the UK, try subscribing to a weekly vegetable box to help you eat seasonally and organically. We love Riverford.