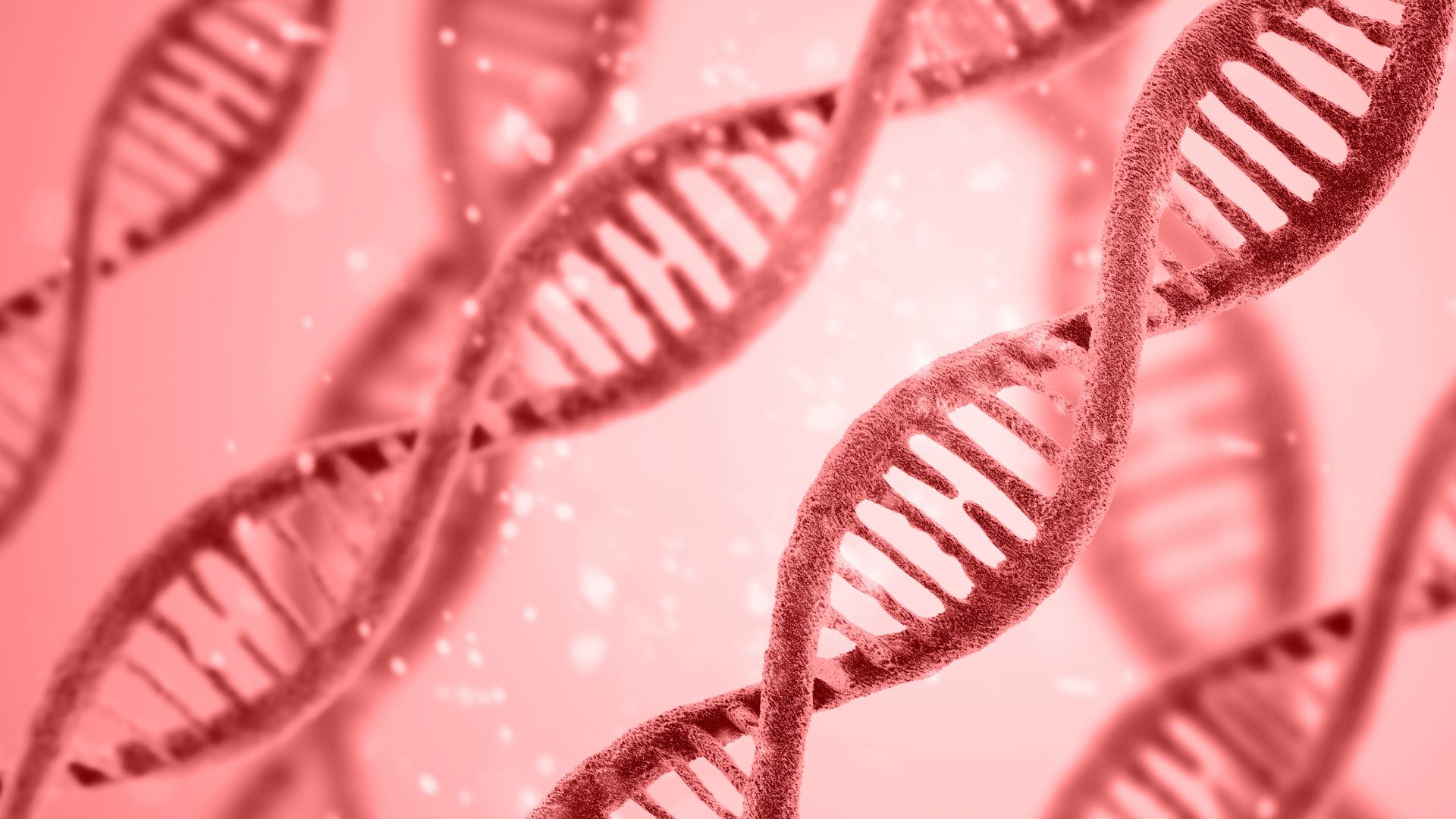 24 Oct

What Is The DNA Diet? How A Weight Loss DNA Tests Can Help You

Can your genes determine your perfect diet? If you are looking for a weight loss strategy that is truly tailored to you unique makeup, your DNA may hold the answer. The latest research into the link between our genes and our weight is providing ways to tailor weight loss protocols to each individual like never before possible.

We offer our clients a comprehensive Intelligent Weight Loss DNA Test. Our test is the most advanced DNA test for weight and metabolism. You can purchase the test via our website or contact us for more information.

Read on to find out more about how DNA diets are revolutionising weight loss and may hold the key to achieving and maintaining your ideal weight. In this article we will cover:
What is the DNA diet?
A DNA-personalised diet strategy
Your genes and your optimal macronutrient intake
Do DNA diets work?
Functional health testing
What can the DNA diet test tell us?
How does the DNA diet test work?
Is the DNA diet right for me?
Further reading
WHAT IS THE DNA DIET?
Many different genetic factors can impact your body fat percentage and contribute towards your weight struggles. Whether it's your appetite regulation, tendency to overeat or whether your body is more likely to burn or store dietary fats and carbohydrates. Understanding your unique genetic makeup can provide you with clarity on the best weight loss strategy for you. It involves taking an at home DNA test using a simple mouth swab. The results are then used by one of our nutritionists to create a bespoke health, diet and lifestyle plan specifically designed to suit your body and achieve maximum results.
Some people struggle more than others when it comes to weight loss; and a deeper dive into your DNA may hold the answers as to why. For most people, there is no one 'fat gene' causing all of their weight struggles. Rather a collection of genes typically impact your weight. But your genes do not determine your fate. Even if you do have genetic traits that predispose you to weight gain, understanding them can help you best adapt your diet and lifestyle so that you're not at the mercy of them. As the saying goes 'genes load the gun, but environment pulls the trigger'.
A DNA-PERSONALISED DIET STRATEGY
So how can understanding your genes help you determine the best diet for you? Say your friend did amazingly well on a high fat, low carb keto diet. They lost the weight and kept it off by switching a morning bowl of cereal for a cheese and bacon omelette. You, on the other hand, did not. You felt fatigued, and heavy and beyond the few pounds you lost in the first week or so, your ongoing results weren't enough to motivate you to continue. Your genes may hold the answer as to why your experience differed so much from your friends. Understanding them can shed light on the most effective dietary strategy for you.
There is also the behavioural aspect of our relationship with food and eating to consider. If your genetics cause you to gravitate towards high fat foods – and struggle to walk away once you've started eating them – you might do well to not have those trigger foods in the house. Peanut butter, nuts and cheese are classic examples.
If you're someone with genetic polymorphisms that predispose you to an increased appetite and reduced satiety signals, personalised strategies can be implemented to help reduce your hunger and ensure you feel more satisfied after eating. Regular mealtimes and time restricted eating, for example, can help regulate appetite and satiety. They can help to 'train' your body, both physically and mentally. Being active in the daytime and sleeping / resting well at night can also help. There is a strong link between poor sleep and increased ghrelin (our hunger hormone) and decreased leptin (our satiety hormone) which will likely exacerbate an existing predisposition.
There are many more examples of how your genes can empower you with the knowledge of how to best tailor your diet and lifestyle to suit your unique needs.
YOUR GENES AND YOUR OPTIMAL MACRONUTRIENT INTAKE
We know that there is no one-size-fits-all when it comes to diets. We are all unique, so how can we expect one dietary approach to be ideal for everyone?
Knowing how your body responds to certain foods, particularly macronutrients, can be invaluable. Macronutrients are the proteins, fats and carbohydrate that provide calories from the food we eat. Our genes partly determine how we use different macronutrients for fuel. Some people efficiently utilise fat for energy and are less likely to store it as body fat while others are the opposite. The same goes for carbohydrates.
Low carbohydrate diets have become increasingly popular in recent years. When done right, they are an effective approach to weight loss and health optimisation. But exactly how much should you reduce your carbohydrate intake by? Is a very low, ketogenic diet optimal for you? Or are you better suited to moderate amounts of low glycemic carbohydrates in your diet? The same goes for dietary fats. Is your body more likely to use fat for fuel, or store it? Can you include higher amounts of healthy fats in your diet, or are you better off moderating them?
The 1980s were all about low fat diets. 2000s brought us low carb. 20 years later, effective fat loss is about reducing the macronutrient that your body is most likely to convert to fat and hold onto.
Your optimal macronutrient intake is just one example of the information your genes can provide you with. The genetic information from your test results can be used in many different ways to help you manage your weight.
DO DNA DIETS WORK?
'DNA diets' are also referred to as 'precision nutrition'. They work because they are tailored to suit your unique genetic makeup. It's the difference between going into a shop and picking up a random item of clothing expecting it to fit, or getting a bespoke suit or dress tailor made for your body.
There has been some interesting research to back this up. Research carried out into weight loss results in individuals following a DNA appropriate diet includes a study of 191 obese people by the University of Trieste, where results showed that those using a DNA matched diet lost 33% more weight than those counting calories. Patients on a DNA diet also gained 16% more muscle. Of course, these results may be down to a combination of genetic information guiding advice and the individual's ability to stick to this tailored advice, that they believe will have a higher success rate. A further study to assess the efficacy of personalised nutrition found that patients had greater success with their diets after receiving this kind of tailored advice.
FUNCTIONAL HEALTH TESTING
We use a wide range of functional health tests in our clinic. Testing helps to provide us with a greater understanding of our client's state of health, underlying health imbalances and their unique nutritional needs. We have now added DNA screening to our list of testing services and we've already been pleasantly surprised with just how significant results have been when clients have taken on board the recommendations of their results.
Our Intelligent Weight Loss DNA Test is the most advanced DNA test for weight loss, assessing over 40 genes and 50 SNPs across six pathways. Each gene has been extensively researched for it plays in our health and weight management.
WHAT CAN THE DNA TEST TELL US?
Our Intelligent Weight Loss DNA Test will give you insights into:
Appetite Regulation – find out how to best manage your appetite and cravings.
Carbohydrate / sugar metabolism – understand whether you're suited to a low carb diet.
Fat Metabolism – understand whether you're suited to a lower fat diet.
Cholesterol and Bile – learn how your body digests and metabolises fats.
Mitochondria and Inflammation – understand your cellular energy production and inflammatory processes.
Nutrient Sensing – learn whether you're suited to fasting.
Don't worry, the test will not give you disease risk information you may rather not know. Rather, it focusses on the factors you can positively influence through your nutrition and lifestyle.
HOW DOES THE DNA DIET TEST WORK?
To carry out the DNA test all you need to do is take a simple mouth swab. You'll receive an at home test kit and can carry out the sample collection quickly and easily at home. Once you've taken your sample, you post it to the laboratory where experts analyse your results. You'll recieve a report on your personal genetic markers associated with health, nutrition and fitness. Based on these results you will be provided with a personalised dietary plan to implement into your daily life.
Our Intelligent Weight Loss DNA Test costs £895 and includes:
A DNA test kit (a simple mouth swab is all that's required)
A follow up consultation with one of our nutritionists to talk through your results
A personalised report and tailored recommendations, based on your results
Given that your DNA doesn't change, you won't need to repeat this test in the future.
IS THE 'DNA DIET' RIGHT FOR ME?
Our Intelligent Weight Loss DNA Test is useful for anyone who wants to optimise their diet for both health optimisation and weight management. We offer DNA testing to our clients in London and those who we consult nationally and internationally via our virtual clinic.
Are you are interested in having your DNA tested in order to create a weight loss plan truly unique to your needs? Purchase our Intelligent Weight Loss DNA Test or get in touch to find out more.
FURTHER READING
Want to know more about the DNA Diet? Check out these links to read more before you start your journey with us.