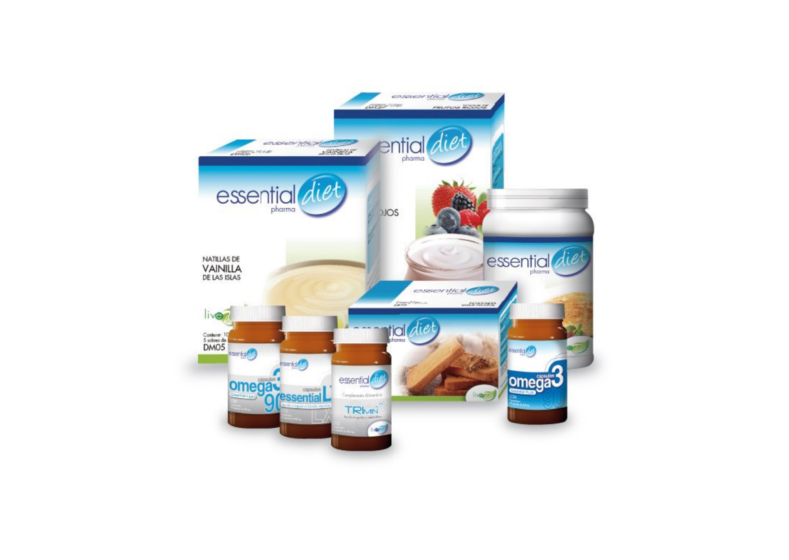 30 Apr

Essential Diet: Our Exciting New Launch

We are very excited to announce that we are launching a diet that's brand new to the UK market.

After a trial period of successful case studies, Essential Diet is now officially available!

Our clinic has offered protein-based ketogenic, diets for over a decade now. They are very popular due to safe and effective, rapid fat loss without hunger and cravings. Here's everything you need to know about Essential Diet.
HOW DOES ESSENTIAL DIET WORK?
Essential Diet is a protein based, ketogenic diet. Specially made protein foods are provided for you, designed to facilitate rapid fat loss while preserving lean muscle. You'll eat 4-6 of these products per day depending on your build. Alongside the protein foods you can eat a variety of low carb vegetables, salad, olive oil and natural dressings. We tailor the plan to your individual needs, goals, lifestyle and taste preferences.
WHAT IS A KETOGENIC DIET?
A ketogenic diet is one that reduces intake of carbohydrates in order to switch the body into a metabolic state known as ketosis. When available carbohydrates are vastly reduced the body prioritises burning fat as a primary energy source. It is a healthy and very efficient way to lose weight. To find out more, check out our post: The Lowdown on Ketogenic Diets.
WHAT WILL I EAT?
There is a wide variety of different foods in the range and there's something to suit everyone. Whether you're a sweet or savoury person, you like to cook or need grab-and-go options, there's something for you. The foods include drinks, bars, biscuits, omelettes, soups, pancakes, pastas, breads. All made from natural protein sources.
WILL I FEEL HUNGRY?
One of the great benefits of ketogenic diets is that they vastly reduce appetite. Many of our clients report that their preoccupation with food disappears and some even find themselves having to set alarms in their phones to remind them to eat! In the first couple of days, as your body gets into ketosis, you may feel a little hungry but this soon passes.
HOW MUCH WEIGHT WILL I LOSE?
Everyone is different and therefore results can vary. However clients typically lose 5kgs / one stone per month. Some people lose weight more rapidly, while some will lose it a little more slowly.
Of course, we will never compromise health and always ensure that your weight loss is safe.
WILL I REGAIN WEIGHT AS SOON AS I STOP THE DIET?
As a clinic we are committed to not only supporting you in reaching your goal weight, but in maintaining your results long term. One of the main reasons that many low calorie diets result in weight regain is due to their lack of protein. When diets don't provide optimal amounts of protein, you can lose muscle mass. As muscle in metabolically active and burns a lot of calories, when you lose muscle, you slow down your metabolic rate.
We will support you throughout your weight loss phase and into maintenance. Our Intelligent Weight Loss Method ensures you are comprehensively supported in overcoming your weight challenges, reaching your goal weight and maintaining it long term.
ARE THERE ANY SIDE EFFECTS?
Side effects are typically rare and mild when they do occur. Occasionally clients will experience mild headaches, changes in digestive function and hunger in the first couple of days. However, as soon as you enter ketosis and your body adapts, these soon subside.
There are many positive side effects. A lot of our clients notice improvements in their skin health, reduction in cellulite and reduced bloating. From a health perspective we often see improvements in blood sugar levels, reduction in blood pressure and improved liver function. Our clients often report that they sleep better and have more energy too.
I'M VEGETARIAN, CAN I DO ESSENTIAL DIET?
Yes! In fact Essential Diet works particularly well for vegetarians. It can be more challenging to consume optimal amounts of high quality protein on a vegetarian diet. On the other hand, many vegetarian meals are based on high amounts of starchy carbohydrates (think pasta, bread, rice). This is not supportive of weight loss. Essential Diet allows vegetarians to consume high quality vegetarian proteins while minimising carbohydrates and still enjoying a wide range of tasty foods.
Unfortunately, as many of the products use egg and milk proteins, the diet is not suitable for vegans.
HOW MUCH DOES IT COST?
Cost of the diet varies depending on the products you choose. A typical day consisting of the most popular products and the required supplements costs around £14.00. If you wish to minimise the amount of money you spend on products, we can happily guide you towards the most cost effective products. The cost reduces as you transition through the phases. As you reintroduce whole protein sources, your product spend will reduce accordingly.
HOW CAN I FIND OUT IF ESSENTIAL DIET IS RIGHT FOR ME?
If you'd like to find out if Essential Diet is right for you, we would love to explore that with you. Click on this link to book yourself in for a complimentary call. We can talk through your current challenges and establish whether Essential Diet is the right solution for you.