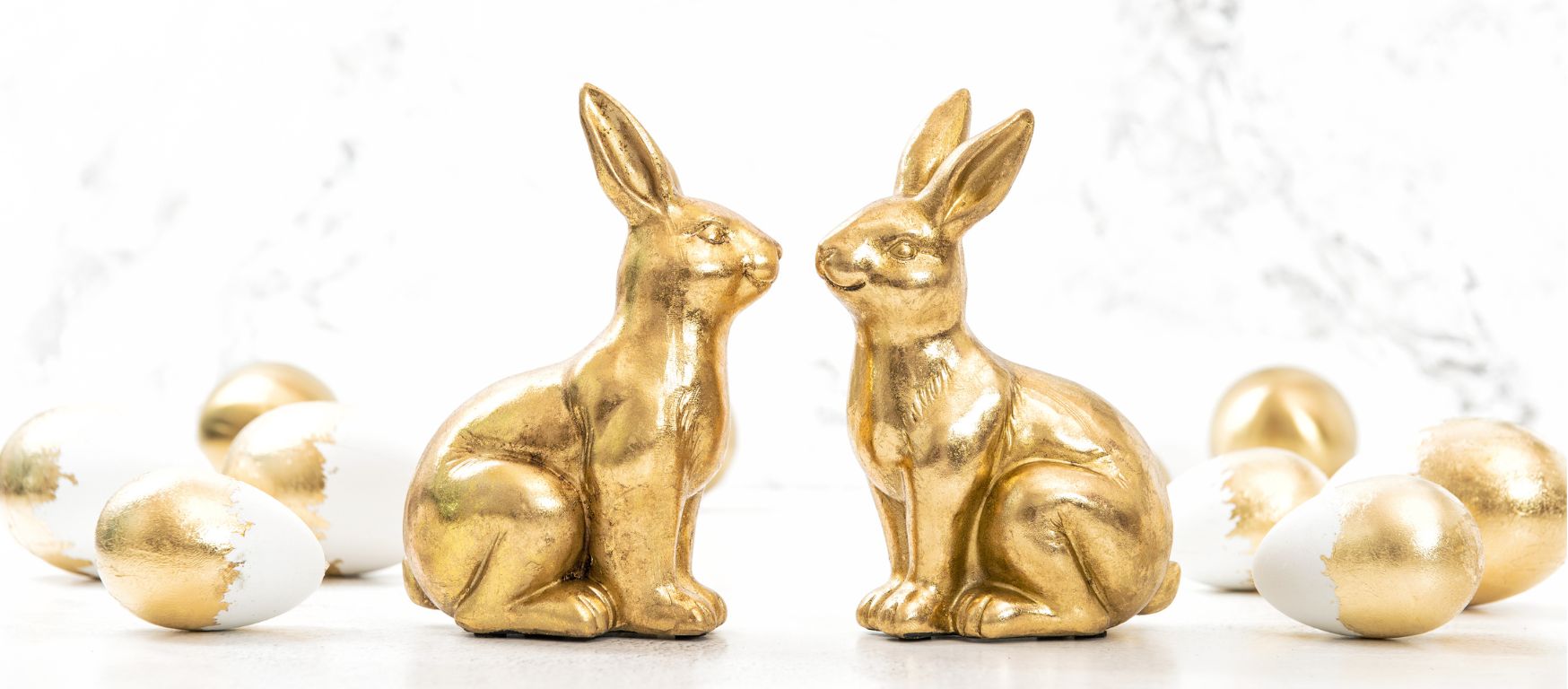 05 Mar

How Much Sugar Is In Your Easter Egg?

Have you stopped to consider just how much sugar might be lurking in your favourite Easter egg?

It seems as though you can't go anywhere at the moment without seeing Easter eggs. They're prominently displayed throughout supermarkets and advertised just about everywhere.

Unfortunately the chocolate consumption that accompanies Easter is not good news for our health. You might be surprised to learn just how much sugar goes into our favourite Easter treats.
HOW MUCH SUGAR IS IN YOUR FAVOURITE EASTER EGG?
As an example, let's start with Cadbury Mini Eggs. They are over two thirds sugar containing 69g per 100g. This means that a moderately sized 80g bag contains the equivalent of 55g (or 14 teaspoons) of sugar. That's before we get onto the 296g 'family bag' containing a whopping 204g (51 teaspoons) sugar.
To put this into perspective, it's recommended that we ideally consume less than 5% of our total energy intake as sugar. Depending on your ideal calorie intake (for weight maintenance, not weight loss), this is a maximum of roughly 25g (six teaspoons) per day. For children under four, it is recommended they avoid food with added sugar altogether.
According to the packaging, a single serving of Mini Eggs is just eight eggs (17g / four teaspoons of sugar). But in reality, how many of us stop eating after just eight little eggs? Polishing off a whole 80g bag would be easily achievable for many of us. Eating one 80g bag of Mini Eggs means consuming more than double the ideal daily upper maximum of sugar.
A similar sugar-filled story is true for many of the other most popular Easter chocolates. You'll find that most commercial chocolate products are made up of more than half sugar.
A HEALTHIER APPROACH TO EASTER
This doesn't mean that you have to avoid chocolate altogether. However it's important to draw awareness to the things that food manufacturers are not so keen for you to know about. The more mindful we are about our consumption, the less we are likely to purchase their products.
Here are a few articles that will help guide you towards making healthier choices this Easter:
If you're looking for some healthier alternatives to the usual sugar-filled chocolate eggs, here are a few we recommend.
If you want to work out how much sugar is in your Easter Egg, or anything else you're eating for that matter, here's a simple guide.
And if you're keen to enjoy Easter without gaining weight, here are five practical tips.
Just because big food companies spare no expense promoting these products, it doesn't mean you should feel obliged to buy into this culture of excess consumption. It serves to line the pockets of big businesses while doing nothing to support our health and wellbeing. And there was no mention of chocolate in the story of Jesus' resurrection in the bible, which is what Easter was about before chocolate took centre stage!