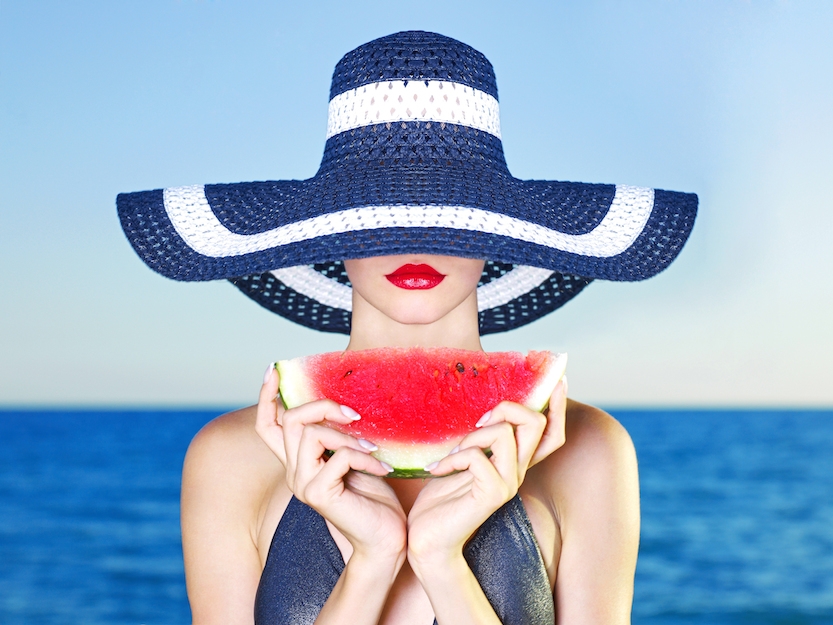 09 Jul

How to Not Gain Weight This Summer

Summer holidays are a wonderful time to take a break, spend time with loved ones and enjoy the sun. We want to help you strike a balance between enjoying your summer holiday without throwing all of your healthy habits out of the window.

Here are six practical strategies you can adopt to help you maintain your weight and stay healthy this summer…
EAT MINDFULLY
One of the best pieces of advice we can offer is to eat mindfully. Take a few seconds to think before putting food in your mouth. Ask yourself why you are eating what you are eating and recognise whether it's for the right reasons. Eating simply because food is right in front of you in abundant quantities (think BBQs, sharing plates at restaurants, buffets etc) isn't going to help you maintain a healthy weight over the summer. Eat slowly, chew your food thoroughly and when you notice you're getting full, stop.
IT'S SALAD SEASON
Light, fresh and delicious, salads make for a perfect meal in warmer weather. And they can be so much more exciting than lettuce, cucumber and tomato. Try out some more creative salads. The BBC Good Food website has some fantastic salad recipe inspiration.
EMBRACE LOCAL CUISINE
Holiday food doesn't have to be unhealthy. If you're heading abroad this summer, make the most of the healthier local specialities. Why not see if you can find a local farmers market to visit while you're there? Look out for freshly caught seafood, local fruits and vegetables, fresh herbs and traditional spices.
BEWARE OF BOOZE
The sunshine can create a care free attitude to many things – not least alcohol. It's not always easy to keep track of how much you are drinking when you're enjoying yourself but do your best to drink mindfully. Not only does it have a detrimental impact on your health, alcohol also leads to weight gain – and not just because of the sugar content. Check out my tips for healthier drinking for practical ways to reduce the negative effects of drinking alcohol. Whilst abroad, be mindful of the fact that not all countries don't use standard measures like we do in the UK, so drinks with spirits can be much stronger.
EATING OUT
Holidays often involve eating out more than usual. It can be a good idea to stick to eating at main meals as much as possible, with the odd snack or treat when you really fancy it. Dining at restaurants doesn't have to completely eliminate your control over what you eat either. Here's some advice on healthier restaurant dining.
STAY ACTIVE
It's easy to let exercise go out of the window over the summer but being out of your usual routine doesn't have to mean you stop exercising altogether. There are plenty of exercise videos available on YouTube so if you have access to wifi, consider getting up half an hour earlier to fit in a quick workout. Whilst on holiday, think about ways to incorporate activity into your trip. Perhaps you could take a cycling and walking tour of a city or region. Or how about getting up from your sun lounger and taking a swim in the pool or sea?
As a clinic we are committed to supporting our clients in losing weight, understanding their body's needs and building a healthy relationship with food. If you are struggling to manage your weight and would like to find out how we could help you, you can schedule a complimentary call or contact us for further information. We look forward to hearing from you.