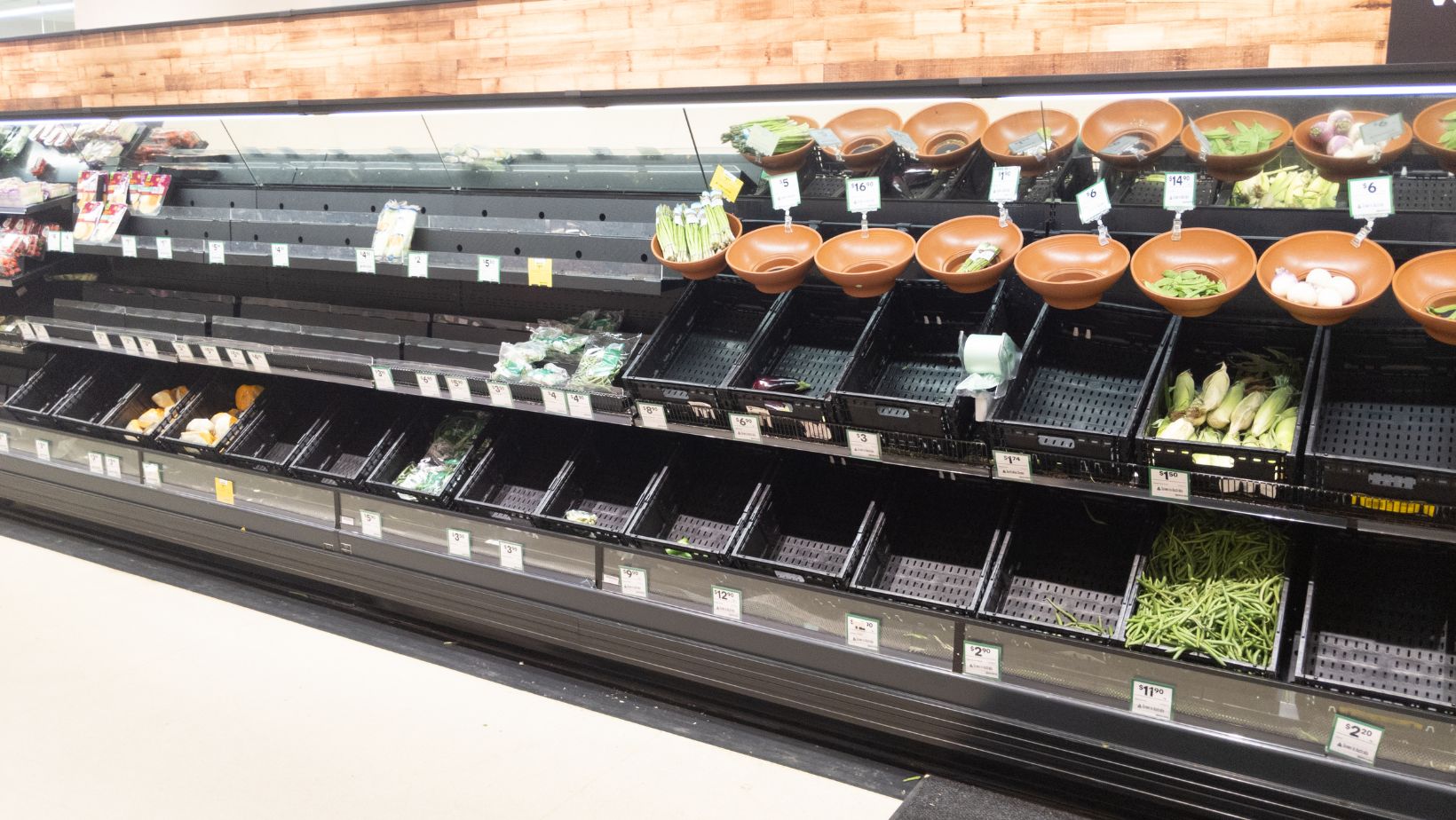 02 Mar

How To Outsmart The Vegetable Shortages

With vegetable shortages hitting supermarkets nationwide, how can you ensure you keep your kitchen, and your nutrient supply, stocked up?

Eating a wide variety of different vegetables is beneficial for your health in a number of different ways, and it supports weight loss. Don't let the shortages get the better of you. Here we'll share how to navigate the shortages to ensure you don't go without.

The first thing to note is that many of the shortages are of vegetables that aren't currently in season and grow in the UK. Tomatoes, cucumbers, lettuce and peppers are amongst the most depleted stocks and in Britain, they are all summer crops. Embracing seasonal British produce will not only help you navigate the veg shortage, it's also better for the environment. 
HOW TO OUTSMART THE VEGETABLES SHORTAGES
SHOP SEASONAL
Get down to your local farmers market or sign up for a veg box. We are fans of Riverford who deliver seasonal, organic vegetables to your door weekly.
In February and early March, look out for seasonal vegetables like beetroot, purple sprouting broccoli, Brussels sprouts, cabbage carrots, cauliflower, leeks, mushrooms, onions, parsnips, potatoes, shallots, spring greens, spring onions, squash, swede and turnips.
As well as focussing on seasonal produce, vegetable shortages mean never been a better time to embrace frozen and tinned vegetables and fruit. Here's how to navigate the tinned and frozen isles like a nutritionist…
FROZEN VEGETABLES
As a general rule, frozen fruit and vegetables are fully vine ripened and undergo minimal processing before freezing. Many frozen fruit and veg have a similar nutritional content to fresh produce. In fact, if you're not eating the freshest produce, frozen could even be a better way to go. Fresh peas were found to lose 15% of their vitamin c after seven says when stored in the fridge, compared to 60% when stored at room temperature. However, when frozen, they only lost 10% after 12 months. Spinach stored in the fridge lost 75% after seven days but after 12 months frozen, only 30% was lost. 
HOW TO EMBRACE FROZEN VEG AND FRUIT
Our favourite frozen fruit and veg brand is Picard, available from Ocado. Try their organic mushroom poelee, ratatoullie or Provencal sautee. 
Frozen diced onion is really easy to use for tomato sauces, curries and bolognese and the bonus is you don't have to peel / chop / cry yourself. 
Pea and bean mixes like this one from Waitrose are great mixed with good quality pesto. We like Seggiano. It works well as a side for fish. 
Sainsbury's frozen vegetable stew pack makes batch cooking stews and casseroles really simple.
These grilled vegetables from Waitrose make for a colourful plate of mixed vegetables. You can roast them or cook in a tomato sauce: 
Tesco sell sliced mixed peppers which work in stir fries and tomato sauces. Cook up a big batch of tomato and veg sauce with tinned tomatoes, onion, peppers, etc and then use it to poach eggs or fish fillets in. 
Make a berry smoothie using mixed frozen berries (widely available in most supermarkets), frozen avocado (available from Tesco) , frozen cauliflower (widely available in most supermarkets. It sounds weird but you really can't taste it) and Sun Warrior vegan berry protein powder. Add water and blend. This is great for breakfast or post exercise. 
TINNED VEGETABLES
Tinned fruit and vegetables tend to have a bad reputation, and not all of this is without good reason. Some tinned foods undergo a lot of processing to lengthen their shelf lives, such as blanching and the addition of salt, syrup or additives. These processes can also compromise essential nutrients, particularly water soluble nutrients like vitamin C. In addition, some cans are lined with bisphenol-A (BPA), an obesogenic chemical associated with an increased risk of cancer, so opt for BPA-free tins wherever possible. There are instances that tinned are best, however. The heating process used in preserving tinned tomatoes makes the powerful antioxidant lycopene more bioavailable. And at times, few things beat the convenience of grabbing a tin from the cupboard. 
HOW TO EMBRACE TINNED VEG AND FRUIT
Choose brands like Suma and Biona which are BPA free. Both brands are available on Ethical Superstore.
Waitrose sell a tinned Ratatoullie which contains a variety of different vegetables in one tin.
Tinned sweetcorn works well in a winter salad or salsa. Choose one tinned in water.
Try Suma organic chopped tomatoes with basil for tinned tomatoes with a tasty twist.
While most fruit is tinned in syrup, not all is. Try Waitrose canned granny smiths apples.