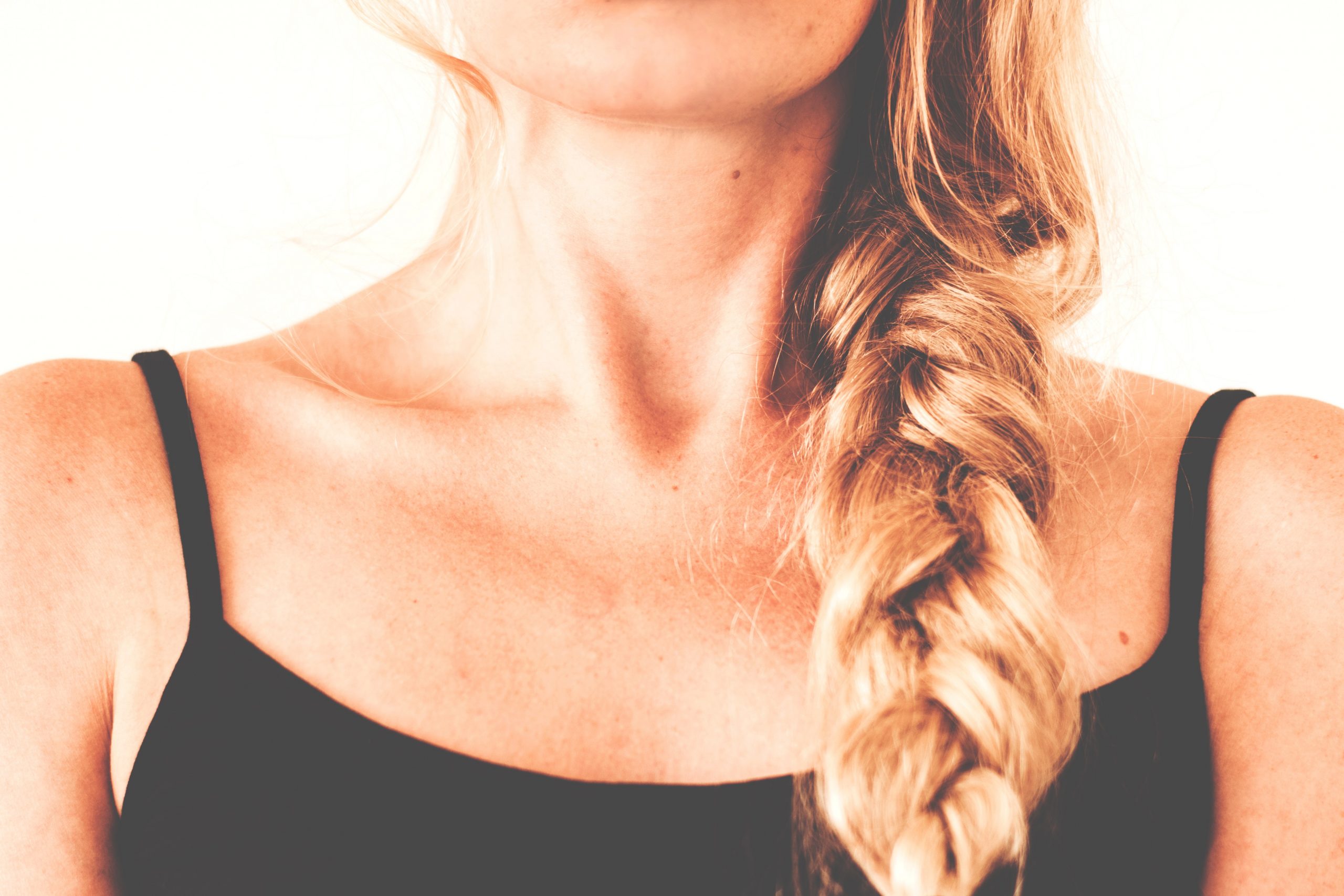 15 Oct

Is An Underactive Thyroid The Reason You Can't Lose Weight?

An underactive thyroid, or hypothyroidism, can negatively impact your weight, making it easier to gain and harder to lose. As a team of nutritionists who specialise in weight loss, hypothyroidism is a common reason as to why clients come to us having struggled to lose weight in the past.

Hypothyroidism affects up to one in eight women. According to Thyroid UK, 60% of sufferers are unaware their thyroid isn't functioning optimally. So could an underactive thyroid the reason you're struggling with your weight? And how can you successfully manage your condition and lose weight?

If you have an underactive thyroid and would like to find out how we can help you successfully lose weight, we invite you to book in a complimentary call or contact us.
WHAT IS YOUR THYROID?
The thyroid is a butterfly shaped gland that sits at the base of the neck. It produces two hormones that are secreted into the blood: thyroxine (T4) and triiodothyronine (T3). Amongst their functions, these hormones help regulate the body's metabolism.
HOW DOES YOUR THYROID FUNCTION AFFECT YOUR WEIGHT?
When the thyroid is under functioning, not enough thyroid hormones are produced and this has a knock on effect on your metabolism.
WHAT ARE THE SYMPTOMS OF AN UNDERACTIVE THYROID?
Symptoms of an underactive thyroid can include:
Weight gain
Tiredness
Feeling the cold
Brain fog
Low mood / depression
Hair loss
Dry skin
However, you don't need to have all of these symptoms to be suffering from hypothyroidism. For some of my clients, the only symptom they've experienced is gaining weight very easily and struggling to lose it.
HOW CAN YOU FIND OUT IF YOUR THYROID IS UNDERACTIVE?
A comprehensive blood test will confirm whether or not your thyroid function is compromised. The first thing to do if you believe you have an underactive thyroid is to see your GP, however it's important to note the limitations of standard NHS thyroid testing carried out by most GPs. Typically the NHS will only test your TSH level. Unfortunately, this really doesn't provide a complete picture of what's going on. I've worked with many clients who have been told their thyroid is normal, with TSH levels within the 'normal' range, only for things to be far from optimal when more comprehensive tests are run. We offer an Advanced Thyroid Screen available as a simple, at home finger prick test via our online shop.
WHAT ARE THE DIFFERENT MARKERS ON A THYROID BLOOD TEST?
Thyroid Stimulating Hormone (TSH)
Triiodothyronine (T3)
Total Thyroxine (Total T4)
Free Thyroxine (Free T4)
Thyroid peroxidase antibody
Antithyroglobulin antibody
WHY ISN'T STANDARD TSH TESTING ENOUGH?
Most experts in the field of thyroid health now agree that TSH alone doesn't give a clear picture of what's going on for two reasons:
1. Reference ranges. Most standard laboratory reference ranges for TSH range from 0.27 – 4.2 mU/L. However, many leading experts now agree that healthy TSH levels should ideally be under 1.5.
2. Your TSH can be in the 'normal' range while other thyroid markers are not. Take thyroid antibodies for example. If these are elevated it indicates that your body's immune system is attacking your thyroid. Sometimes we can detect these fairly early on, before your thyroid has got to the stage where it's seriously struggling and your TSH is abnormally high.
WHAT TO DO IF YOU HAVE AN UNDERACTIVE THYROID
If your test results indicate that your thyroid is functioning suboptimally, the first thing to do is see your doctor. It is important that you are fully assessed by a medical practitioner. You can either visit your NHS GP, or we can refer you to a private doctor who specialises in hypothyroidism.
If your thyroid is functioning suboptimally, it's important to understand where things are going wrong. Sometimes an underactive thyroid can be the result of an autoimmune condition called hashimotots, where the body's immune system is attacking the thyroid gland. Other times, there can be inadequate levels of active thyroid hormones produced for other reasons. Getting a clear understanding of what's compromising your thyroid function means you can work with a practitioner to develop a comprehensive approach to optimising your thyroid health.
We highly recommend working with an experienced functional medicine practitioner. Our team of qualified nutritionists are trained in functional medicine. This approach enables us to look at the root cause of your hypothyroidism. We can provide you with a clear understanding of what's going on with your thyroid and how to comprehensively manage your condition to enable weight loss.
CAN I LOSE WEIGHT IF I HAVE AN UNDERACTIVE THYROID?
Yes. The good news is, you can. We work with many women who have suboptimal thyroid functions of varying degree to help successfully lose weight and maintain it. Dependent on the state of your thyroid health we can adapt your nutrition plan accordingly and we work closely with a functional medicine doctor who can support with medical treatment where necessary.
If you are looking to lose weight and feel like you could benefit from expert help, please do get in touch. We offer a complimentary 25 minute weight loss strategy call with one of our weight loss nutritionists who will take the time to listen to your challenges and help you identify the right weight loss solution for you.