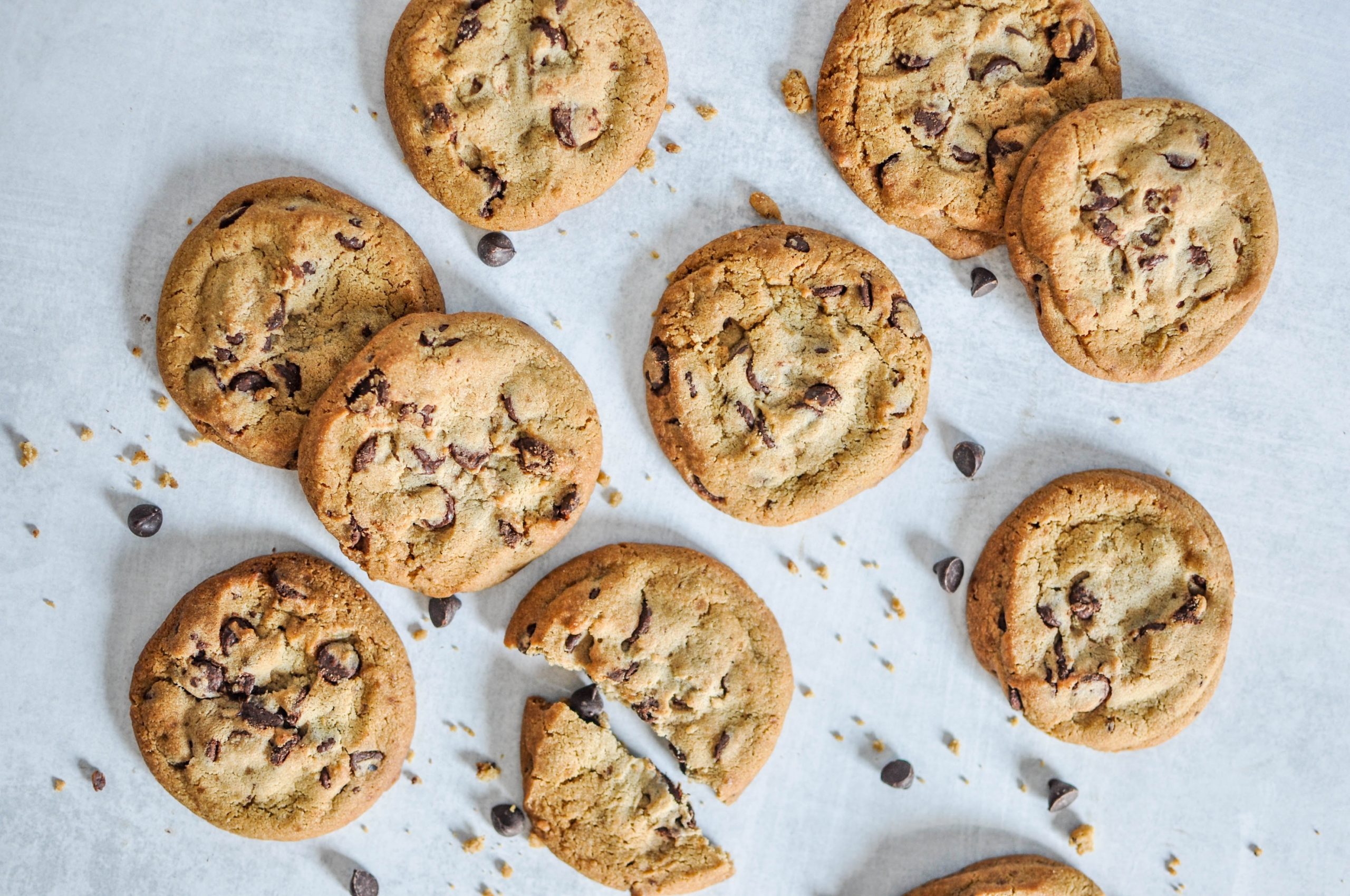 03 May

Paleo Chocolate Chip Cookie Recipe

Baking your way through lockdown? Banana bread has had it's moment of glory, now it's time for cookies. This paleo chocolate chip cookie recipe could not be easier. It makes a delicious batch of cookies perfect for vegans, those on a grain or dairy free diet, or anyone who simply loves cookies but wants a healthier alternative to the highly processed shop bought options.

This recipe makes a good sized batch (what can I say, I like cookies). It's relatively low on the sugar front – the only source being honey – but you can try substituting the honey with xylitol which will further reduce the amount of sugar in the recipe. Xylitol is my sweetener of choice when it comes to baking as it's natural, sugar free and doesn't have a detectable aftertaste like stevia.

Read more: 5 Healthy Baking Swaps
PALEO CHOCOLATE CHIP COOKIE RECIPE
INGREDIENTS
• 2 cup measures ground almond
• Pinch of salt
• 1/4 teaspoon baking powder
• 1/2 teaspoon cinnamon
• 6 tablespoons melted coconut oil
• 3 tablespoons honey (or you can swap for xylitol)
• 2 teaspoons vanilla (I like Taylor & Colledge ground pure vanilla bean)
• 1 teaspoon water (only if needed in order for the mixture to combine)
• 1 small (35-50g) bar dark chocolate, chopped (Green & Black's 70% Cocoa is widely available)
METHOD
Preheat the oven to 170 degrees. In a bowl, combine the ground almonds, salt, baking powder, vanilla and cinnamon. Stir in the coconut oil and honey or xylitol.
Mix well. Add in a tiny splash of water to bring everything together if required. Chop up your chocolate into chunks and stir into the mixture.
Between your palms, roll balls of the cookie dough and then flatten into shape onto a well oiled baking tray.
Bake for 10-11 minutes – until the edges are golden. Once removed from the oven, allow them sit in the tray for 5-10 minutes – I know, it's hard to not dive in straight away but this is important as it allows the cookies to set and not break when you lift them from the tray.