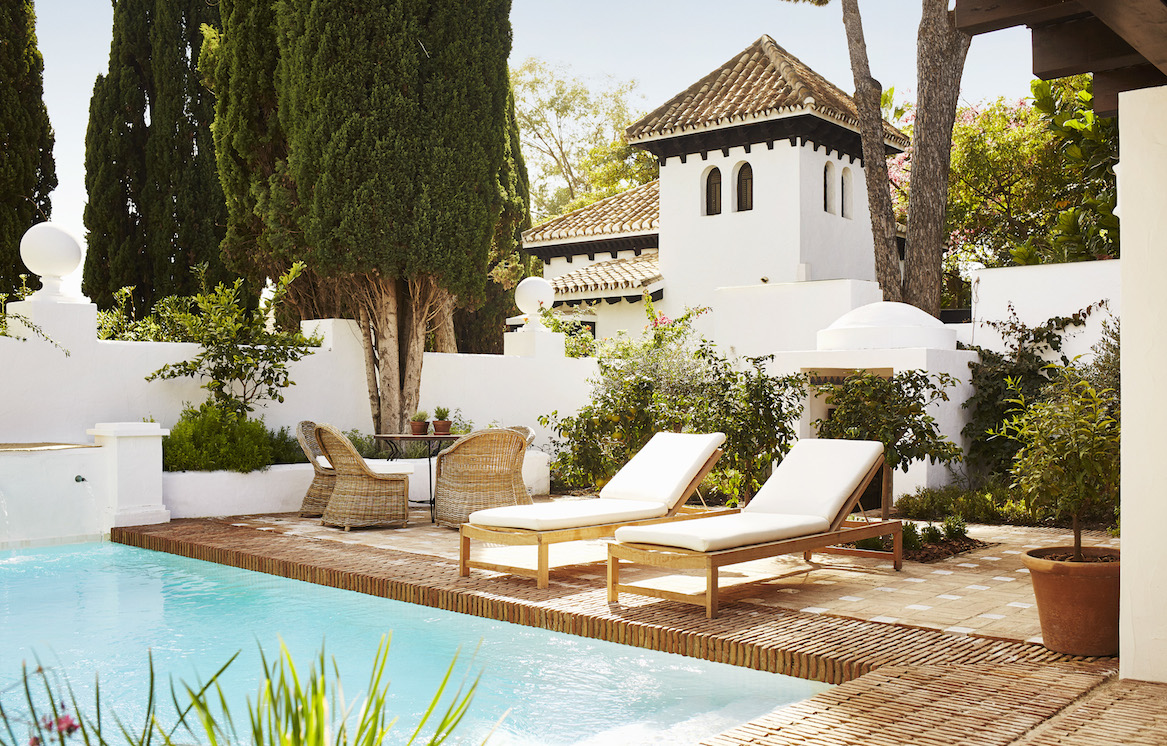 27 Dec

Review: Marbella Club's 'Food For Beauty' Retreat

Once known as the playground of the rich and famous, in more recent years Marbella has become associated with visits from Essex's reality TV stars (and their declarations of 'no carbs before Marbs'). From Champagne fuelled yacht parties to pitchers of sickly sweet sangria at beach clubs, while Marbella's visitors are diverse, they've generally visited for the party. But times are changing and while alcohol-fuelled holidays may still be popular, demand for wellness holidays has risen exponentially in recent years. In response to the demand, one of Marbella's most luxurious resorts, the Marbella Club, have been carefully crafting their new wellness offering, due to launch in 2020.

I was invited by Marbella Club to be one of the first to experience their inaugural 'Food for Beauty' retreat, exploring the connection between inner health and outer beauty. A concept I am particularly passionate about. Here's what you can expect to experience at Marbella Club's new wellness retreat:
THE FOOD & DRINKS
Naturopathic nutritionists work closely with Chef Andrés to tailor your menu to your individual needs. The food is, of course, sourced locally wherever possible and changes according to what's available seasonally. We enjoyed a beautiful variety of colourful dishes combining vibrant produce with freshly caught fish. André has also created three unique infused waters: step aside cucumber and mint, the exciting, flavourful combinations on offer included:
Cucumber, green apple, thyme sprigs and lemon peel.
Mango, lime, juniper berries and basil leaves.
Pineapple, strawberry, ginger, mint leaves and star anise.
And the food that got us the most excited? Cake – for breakfast no less. Gluten, dairy and added sugar free, while being nutrient dense and rich in fibre, naturally.
THE TREATMENTS
Marbella Club have teamed up with natural skincare brand Votary to offer facials that will leave your skin glowing for days afterwards. Votary products are based on natural ingredients, proving that you don't always need harsh, synthetic chemicals for skincare to be effective. In addition to the facials we were treated to massages (genuinely one of the best I have ever had) and full body seaweed wraps. Marbella Club's therapists are on a different level.
THE ACTIVITIES
Health and wellness activities on offer at the club feature tibetan bowl rituals, aerial yoga and reformer pilates along with a comprehensively equipped gym. Outdoor activities make the most of the beautiful surroundings. Take a guided hike in the nearby woodland and get your exercise while also benefiting from connecting with nature. Or hop on a bike and cycle along the waterfront towards historic Marbella old town for a spot of sightseeing. The wide range of activities on offer means there's something to appeal to visitors of all ages.
THE BALANCE
While there are many destinations focussed exclusively on their health offerings, there are benefits of a wellness programme existing within a traditional holiday environment. The inclusive ethos of Marbella Club means that you don't have to extract yourself from your family or friends if you want to experience a different type of holiday to your loved ones. It's worth noting here that Marbella Club has a fantastic Kid's Club offering a range of fun activities for children. There is also the option to come along for an indulgent weekend with friends and then stay on afterwards to restore and rejuvenate.
THE STAFF
A review of Marbella Club would be incomplete without mention of the talented team of staff. It's clear to see the connection they share with one another and their mutual passion for taking care of their guests and delivering an exceptional service. I've no doubt that this lovely team will ensure that visitors are keen to come back time and time again.
THE PERFECT HEALTHY LONG WEEKEND
I visited for three nights in November when the weather in Marbella was 18 degrees and the skies were blue. Significantly more pleasant than the weather we left behind in the UK! Just a short fight from London, it's the perfect destination for a healthy escape in darker months. Visit for a weekend and you'll feel as though you have been there a week, relaxed and with a sense of inner peace.
BOOK IT
Marbella is easily accessible from London with a multitude of different flight options from all of the main airports.
Rates start from €390 / www.marbellaclub.com
Looking to lose weight in a healthy, sustainable way that's tailored to your unique needs? Find out more about our Intelligent Weight Loss method here.