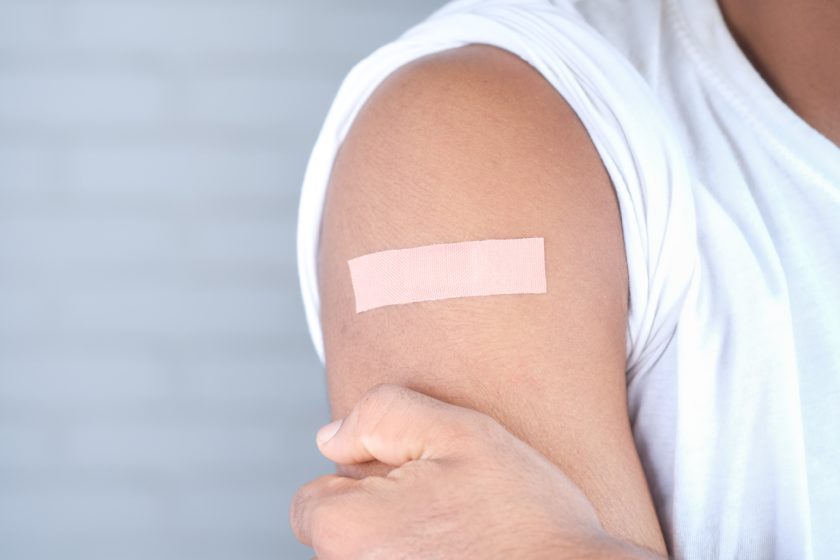 25 Jun

Does The Weight Loss Injection Work?

The UK press recently announced that high street chemists have been given approval to sell Wegovy, the controversial weight loss injection. This follows reports in February 2022 of the 'game-changing weight loss injection' to be offered on the NHS. It seems too good to be true. Could a simple injection be all you need to get your weight challenges under control?

Our clinic has been inundated with calls from people asking if we offer "diet injections" or the "skinny jab". No doubt as a result of extensive media coverage. Newspapers and magazines have reported that celebrities like Elon Musk and Kim Kardashian have lost weight using Ozempic, the same drug as Wegovy.

As a nutritionist specialising in weight loss, I feel strongly that more needs to be done to support people in losing weight. However, I do not believe the solution to weight loss lies in an injection. Here's what you need to know about the weight loss jabs everyone's talking about.
WHAT IS THE WEIGHT LOSS INJECTION?
Let's start by looking at what's actually in the syringe. Both Wegovy and Ozempic are brand names for the drug Semaglutide. The difference between Wegovy and Ozempic is the dose. Wegovy is available up to 2.4mg whereas Ozempic is available up to 1mg.
Semaglutide is a medication originally used to treat type 2 diabetes. It belongs to a class of drugs called GLP-1 receptor agonists. These drugs work by mimicking the effects of a hormone called glucagon-like peptide-1 (GLP-1) in the body.
HOW DO WEIGHT LOSS INJECTIONS WORK?
Semaglutide works by increasing the release of insulin from the pancreas and reducing the amount of glucose produced by the liver. This helps to lower blood sugar levels in people with type 2 diabetes.
When it comes to losing weight, GLP-1 agonists can promote weight loss in a number of ways. One of the main ways is by reducing appetite. These drugs act on receptors in the brain that control hunger and satiety. This leads to an increased feeling of fullness and reduced appetite.
GLP-1 agonists also slow down the emptying of the stomach. This can help people feel fuller for longer after eating and reduce the urge to eat again soon after a meal.
Finally, GLP-1 agonists have been shown to boost the metabolism and increase energy expenditure.
There are currently five GLP-1 receptor agonists currently available in the UK according to NICE.
MY CONCERNS
I have two primary concerns about this weight loss injection, both of which I'll go on to discuss in more detail:
Firstly, an injection alone does nothing to get to the root cause of why people have gained weight. Not tackling the root cause is highly likely to result in weight regain.
Secondly, the list of potential side effects are quite worrying.
WEIGHT LOSS INJECTION SIDE EFFECTS
Not only do weight loss injections do little to ensure long term weight loss, they also come with some concerning side effects.
Common side effects listed on the Wegovy's website include: nausea, diarrhea, vomiting, constipation, stomach pain, headache, tiredness (fatigue), upset stomach, dizziness, feeling bloated, belching, gas, stomach flu, heartburn.
So far, unpleasant, but not life threatening. However, we then come on to the more serious concerns. I have lifted the following text directly from Wegovy's website:
Wegovy™ may cause serious side effects, including: Possible thyroid tumours, including cancer. Tell your healthcare provider if you get a lump or swelling in your neck, hoarseness, trouble swallowing, or shortness of breath. These may be symptoms of thyroid cancer. In studies with rodents, Wegovy™ and medicines that work like Wegovy™ caused thyroid tumors, including thyroid cancer. It is not known if Wegovy™ will cause thyroid tumours or a type of thyroid cancer called medullary thyroid carcinoma in people.
My simple interpretation: rodents who were given these medications got cancer. You might too but we don't actually know for sure. A full list of side effects can be found here.
BORIS JOHNSON AND THE WEIGHT LOSS INJECTION
Former Prime Minister Boris Johnson spoke of having to come off the weight loss injection because of side effects. Writing in his Daily Mail column he shared his experiences using the jab. He wrote that despite initial positive results ('For weeks I jabbed my stomach, and for weeks it worked') he was forced to stop taking the medication. He wrote: 'I must have been losing four or five pounds a week — maybe more — when all at once it started to go wrong. I don't know why, exactly. Maybe it was something to do with constantly flying around the world, and changing time zones, but I started to dread the injections, because they were making me feel ill.'
WILL YOU PUT THE WEIGHT BACK ON?
If you're willing to risk those sorts of side effects, you'd be hoping for a long term solution. Sadly though, the chances are you will regain weight after using these jabs. Especially if you don't tackle the underlying issues that caused your weight gain in the first place.
GLP1 agonists like Ozempic, Wegovy and Saxenda have only having been made widely available for weight loss relatively recently. Despite this, there are already numerous reports of people regaining weight after coming off the drugs. Novo Nordisk are the makers of Wegovy and Ozempic. The company's senior vice president of global drug discovery, Karin Conde-Knape, has said that people have to keep taking their drug to keep the weight off. CNBC reported that Conde-Knape said some individuals may actually gain more weight after stopping these drugs than they initially lost.
Individuals such as TikTok creator Remi Bader have spoken openly about their weight regain after using Ozempic. Remi claims that she "gained double the weight back" and shared that coming off the drug made her binge eating "so much worse".
WHAT ARE THE DIFFERENT WEIGHT LOSS INJECTIONS?
We have looked at the two most discussed weight loss injections, Wegovy and Ozempic, both of which contain the GLP-1 agonist Semaglutide. But what other weight loss injections are there?
Saxenda (liraglutide) is another GLP-1 medication and is FDA-approved for weight loss. Like Semaglutide, it works by reducing appetite and increasing feelings of fullness.
Contrave (naltrexone HCl and bupropion HCl) injections combine two medications that work to reduce appetite and cravings for food. Naltrexone was initially developed to treat addiction to opioids.
Qsymia (phentermine and topiramate) injections are also a combination of two medications. They work to reduce appetite and increase feelings of fullness. Phentermine is a stimulant and was withdrawn from the market in the UK in 2000. Qsymia can cause serious side effects including birth defects and suicidal thoughts and actions.
Belviq (lorcaserin) worked by affecting the serotonin receptors in the brain, which could reduce appetite and facilitate weight loss. In February 2020, the FDA requested that the manufacturer of lorcaserin withdraw the drug from the US market because a clinical trial showed an increased occurrence of cancer.
INSIDE PHARMA
Years ago I worked as a sales rep for the pharmaceutical company GlaxoSmithKline, promoting an asthma medication to doctors. What I know from this experience is that doctors are typically just given the top-line results / highlights of a drug's benefit from pharmaceutical representatives. Often they aren't aware of all of the potential side effects – of which there are many with weight loss injections. With GP appointment times being so short, GPs often don't have the time to go through the full list of potential side effects with patients, even if they are aware of them.
It's worth highlighting here that prescription drugs are the third leading cause of death after heart disease and cancer in the United States and Europe.
SO SHOULD YOU GET A WEIGHT LOSS INJECTION?
If you care about your body and want to lose weight safely and in a way that supports your wider health, think twice before getting a weight loss injection. These injections come with risks. Weight loss medications in general do not have a good safety record. One research paper found that 25 anti-obesity medications were withdrawn between 1964 and 2009 due to safety concerns.
I am not a medical doctor. I'm therefore not able to give medical advice or recommend that anyone does or does not take a medication. What I can say is this – if a close relative or friend expressed to me that they were considering weight loss injections, I would strongly discourage them from doing so.
Making changes to your diet and lifestyle can help you lose weight in a safe and sustainable way, with long-term results and no risks from drugs or surgeries. Working with a dedicated nutritionist means that you can benefit from tailored health, diet and lifestyle guidance along with supportive accountability.
WHAT ARE THE ALTERNATIVES?
If you're looking for something to support your weight loss, you may wish to consider supplements. Of course, optimising your diet and lifestyle and exercising regularly comes first. However, certain quality supplements can support your efforts. Green tea extract and capsaicin supplements have been shown to speed up the metabolic rate. Glucomannan is a fibre supplement that swells in the stomach and can reduce appetite. CLA is a well researched dietary fat that works in various ways to support fat loss. You may wish to explore these naturally occurring compounds as an alternative to a fat burning injection.
WE CAN HELP YOU LOSE WEIGHT SAFELY AND EFFECTIVELY

If you're looking to lose weight, there really is no substitute for a holistic approach to weight loss. We can help you overcome your weight challenges, reach your ideal weight and maintain it long term. Book yourself in for a complimentary 25 mintue call or contact us and a member of our team will be in touch soon. We can talk through your challenges and explore whether one of our Intelligent Weight Loss programmes is right for you.