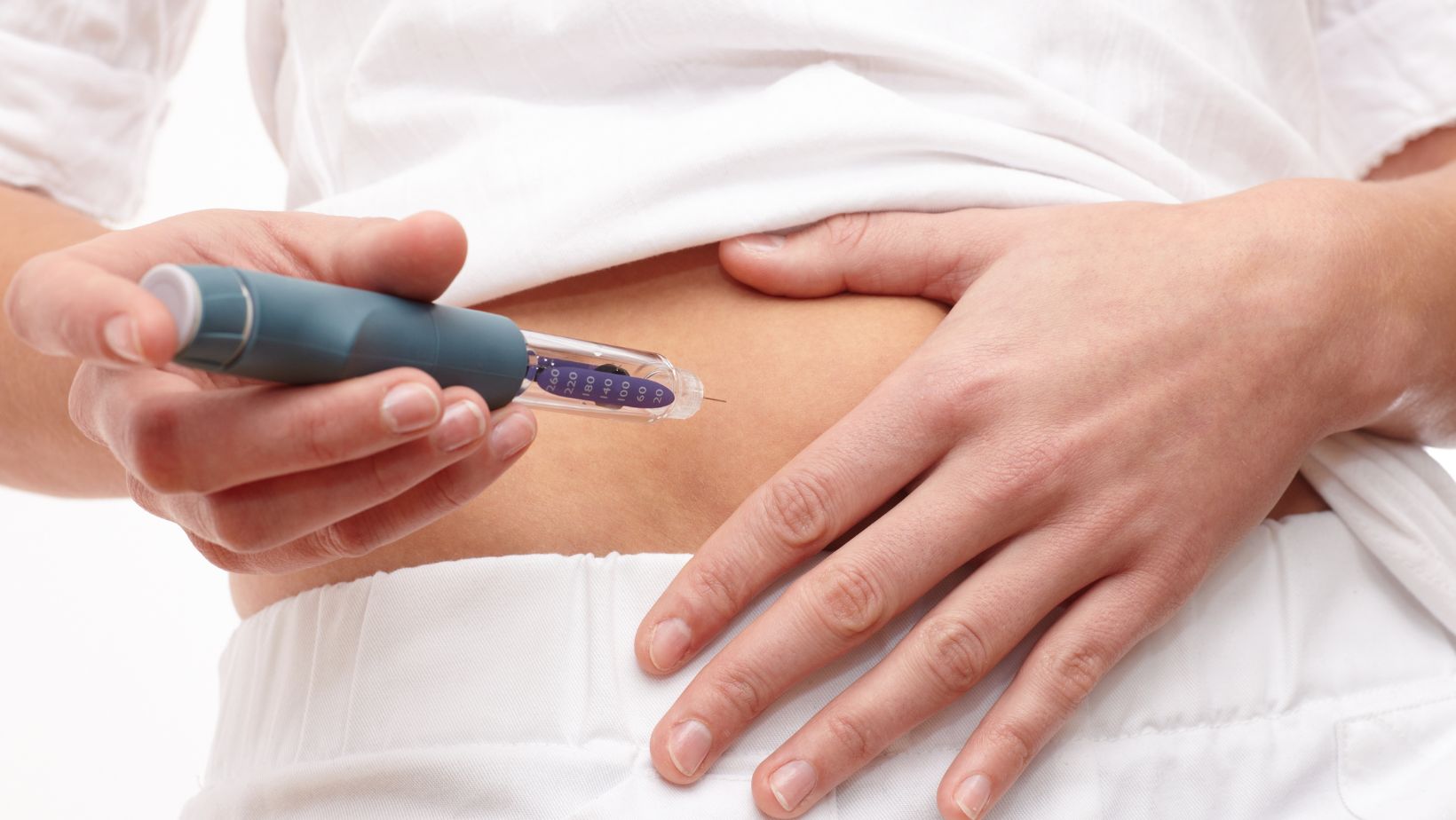 17 Apr

Are Weight Loss Injections Safe?

Weight loss injections are a hot topic of conversation right now. With claims of rapid weight loss with minimal effort and no need for exercise or changing your diet, these injections have captured the attention of many individuals struggling with their weight. However, as with any popular trend, it's important to take a closer look at the science behind these medications. Are they truly an effective, safe, and sustainable weight loss treatment? Here, we explore whether weight loss injections are safe.
ARE WEIGHT LOSS INJECTIONS SAFE?
As with any medication, it's important to remember that these injections carry risks. Prescription drugs are the third leading cause of death after heart disease and cancer in the United States and Europe.
The safety of weight loss injections will depend on a number of factors. These include the specific medication, the dosage, your unique health status and proper administration and monitoring by a healthcare professional.
The bottom line? Weight loss injections are not guaranteed to be safe. If you decide to take them, it's important to know the risks you're taking. So what are the potential side effects?
WHAT ARE THE SIDE EFFECTS OF WEIGHT LOSS JABS?
The most common side effects people experience are varying types of gastrointestinal distress. Below we'll take a closer look at the most common issues listed for each of these medications.
The most common side effects of the Ozempic weight loss injection are:
Nausea
Diarrhea
Stomach (abdominal) pain
Vomiting
Constipation
Common side effects of the Saxenda weight loss injection include:
Heartburn
Nausea or vomiting
Diarrhoea
Constipation
Increased heart rate
Increased risk of gallstones
Hypoglycaemia (low blood sugar)
Lightheadedness
Feeling of intense hunger
Feeling sick and shaky
The most common side effects of the Wegovy weight loss injection are:
Nausea
Vomiting
Diarrhoea
Constipation
Fatigue
Headaches
Feeling lightheaded
Excess wind (flatulence)
Development of gallstones
Gastroesophageal reflux
Injection site reactions
Hair loss and hypoglycemia in patients with type 2 diabetes
Wegovy and Saxenda's manufacturers also state that in rare cases, there can be serious side effects of their weight loss injections, such as pancreatitis or anaphylaxis.
If you're speaking to your doctor about weight loss injections, make sure they discuss the potential side effects with you in detail. You can also find side effects listed on the manufacturers website and on onlinedoctor.boots.com.
It is virtually impossible to predict whether you're likely to experience side effects or not. Only you can make the decision as to whether it's worth taking the risk.
On the other hand, a personalised weight loss plan from a qualified nutritionist comes only with positive side effects. You'll not only lose weight. You'll likely also experience better energy, a clearer head, improved digestion and better health long term.
DO WEIGHT LOSS INJECTIONS CAUSE HAIR LOSS?
People have reported losing their hair after taking weight loss jabs. Hair loss isn't listed as a side effect of taking the most popular weight loss injection, semaglutide. However, in clinical trials 3% of people reported hair loss.
Another diabetes injection used for weight loss, Tirzepatide, sold under the brand name Mounjaro, has also 6% of patients taking a higher dose reported alopecia.
The longer these medications are used for, the more we become aware of their potential side effects and just how many people they're likely to affect.
WHAT ARE THE DIFFERENCES BETWEEN THE MAIN WEIGHT LOSS INJECTIONS?
Ozempic and Wegovy both contain the drug Semaglutide, which is a synthetic version of a hormone called GLP-1. These are the two jabs being widely discussed in the press at present.
The difference between the two is the dosage amounts. Ozempic is available in doses of 0.25mg, 0.5mg, and 1mg, while Wegovy is available in higher doses. As well as doses of 0.25mg, 0.5mg, 1mg, Wegovy goes up to 1.7mg and 2.4mg (the maximum dose). The recommended starting dose for both medications is typically the lowest available dose, with the dosage gradually increased over time. However, you should always follow your doctors guidance around dosing.
Ozempic was approved by the FDA in 2017 for use in adults with type 2 diabetes, and later for use in adults without diabetes for weight loss. Wegovy, on the other hand, was only recently approved by the FDA in June 2021 specifically for weight loss in adults who are overweight or obese.
Both medications are given by injection, but they have different injection devices. Ozempic is administered once a week. Wegovy is administered once a week for the first month and then once every four weeks thereafter. 
Both medications can cause similar side effects as mentioned above. The severity and frequency of side effects can vary between individuals and may depend on the dosage.
WHAT RESEARCH HAS BEEN DONE INTO WEIGHT LOSS INJECTIONS?
There have been several types of weight loss injections that have been researched. Here's a brief overview of the most popular ones:
Wegovy and Ozempic (Semaglutide) – This injectable medication is a GLP-1 agonist and has been found to be effective in clinical trials for weight loss. It is currently undergoing review by the FDA for approval for weight loss.
Saxenda (Liraglutide) – This is another GLP-1 drug, which regulates appetite and digestion. It has been approved by the FDA for use in adults with a BMI of 30 or greater or for those with a BMI of 27 or greater who also have at least one weight-related health condition, such as high blood pressure, type 2 diabetes, or high cholesterol.
Human chorionic gonadotropin (HCG) – This hormone is sometimes used in combination with a very low-calorie diet to promote weight loss. However, there is little evidence to support its effectiveness, and the FDA has not approved it yet for weight loss purposes.
B12 injections – While not specifically designed for weight loss, some people use vitamin B12 injections to boost their energy levels and metabolism, which can indirectly aid in weight loss efforts.
WHAT IS THE SAFEST WEIGHT LOSS JAB?
No weight loss injection is risk-free. It's difficult to determine the safest weight loss injection as each medication carries its own set of potential risks. The safety of each medication can depend on individual health factors and proper administration. These injections are not a long-term solution for weight loss. The likelihood is that weight may be regained once injections are discontinued if healthy lifestyle habits are not maintained. For this reason, weight loss injections are typically recommended as a last resort option. 
WHAT IS THE SAFEST WEIGHT LOSS METHOD?
A weight loss injection is likely not your safest option. In our opinion, the safest and most effective weight loss method is a balanced diet that has been tailored to your unique needs, goals and lifestyle. Optimising your nutrition will not only help you lose weight. It will aid and support your wider health, wellbeing, energy levels, sleep quality and much more.
It's also important to address the factors that led to your weight gain in the first place. Common reasons why clients who come to see us have struggled in the past include lack of clarity as to the best 'diet' for them, an underlying health issue, lack of self prioritisation or a dysfunctional relationship with food and eating (including non-hunger or emotional eating).
We work with our clients to ensure they overcome their weight challenges and establish healthy habits as part achieve their lifestyle so that they can achieve their goal weight and maintain it long term. This is what's required for safe, effective and long term weight loss. No jab can do that for you.
HOW CAN YOU SAFELY LOSE WEIGHT WITHOUT AN INJECTION?
The key to successful, long term weight loss is overcoming the challenges that led you to weight gain in the first place. Our Intelligent Weight Loss Method is designed to help you overcome your weight challenges and achieve your desired weight in a healthy and sustainable way.
Our programmes include ongoing support and accountability through regular check-ins with your dedicated nutritionist. We take a comprehensive and personalised approach to weight loss that focuses on sustainable lifestyle changes and individualised recommendations for optimal success. That, in our opinion, is the safest way to lose weight without an injection.
If you are interested in learning more or would like to book a complimentary call to discuss your weight loss challenges and goals, please contact us.