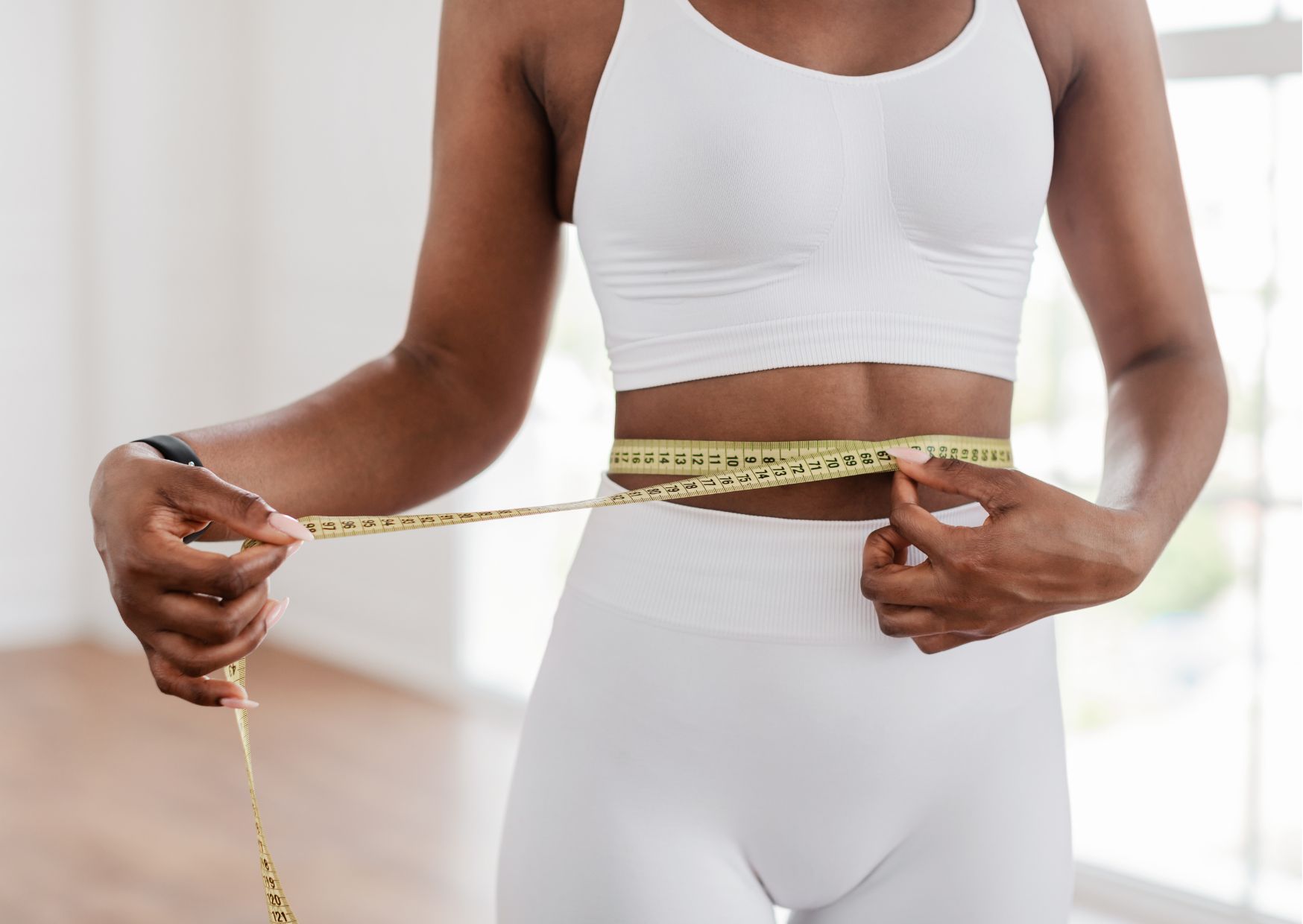 13 Feb

Tracking Weight Loss: How to Take Body Measurements

Knowing how to take body measurements correctly is important when you're losing weight. Many of us jump on the scale in order to track our progress. However, your weight alone (and even your BMI) doesn't always tell the whole story.

Any good fat loss programme will incorporate optimal levels of protein which, especially when combined with exercise, can result in an increase in muscle mass. Given that muscle is denser and weighs heavier than fat, when we step on the scale we may be surprised that although our body is changing in a way that brings you closer to reaching your goals, that number on the scale may not decrease as quickly as you might expect.

Learning how to take body measurements to track your weight loss is just as important as stepping on a scale.

As a nutritionist-led weight loss clinic, we can support you in overcoming your weight challenges, reaching your goal weight and maintaining it long term. Book a complimentary call today to speak to one of our expert team and find out how we can help you.
HOW TO TAKE BODY MEASUREMENTS FOR WEIGHT LOSS
Below are five key areas to measure. Of course, where you choose to measure is completely up to you. If one of the areas outlined isn't a concern for you, feel free to leave it out. Read on to find out where and how to take body measurements when tracking weight loss.
BUST / CHEST
Keep the tape measure in line with the nipple and take the measurement at the side of the ribcage, underneath the arm.
WAIST
Keep the tape measure in line with the tummy button, ensure it's level all the way around. Again, taking the measure at the side of your body is often easiest. (It's worth remembering that the waist can be the least reliable measurement due to bloating. Often women's measurements will not be accurate around the time of their period.)
HIPS
It would be more accurate to call this the 'bum measurement'! This measures the widest point. Ensure that the tape measure is level both side of your hips.
THIGH
Take this measure towards the top of the leg at the widest point at. Make sure you measure the same leg each time as your legs can be slightly different in size.
ARM
From the tip of the elbow, measure 15cm up the arm. Take the measurement at this point. As with your thighs, make sure you measure the same leg each time.
Can your genes determine your perfect diet? Read more about the DNA Diet.
WORK WITH US
We are a team of qualified nutritionists who specialise in weight loss. The way we support our clients in losing weight extends far beyond handing out generic diet plans. Achieving and maintaining your ideal weight requires more than that. If you're ready to overcome your weight challenges, achieve your goal weight and maintain it long term, we can help. You can use this link to book in for a complimentary call. This is an opportunity to talk through your challenges with a member of our team and decide together whether one of our Intelligent Weight Loss programmes is right for you. Or contact us to request a copy of our brochure and we will get back to you soon.