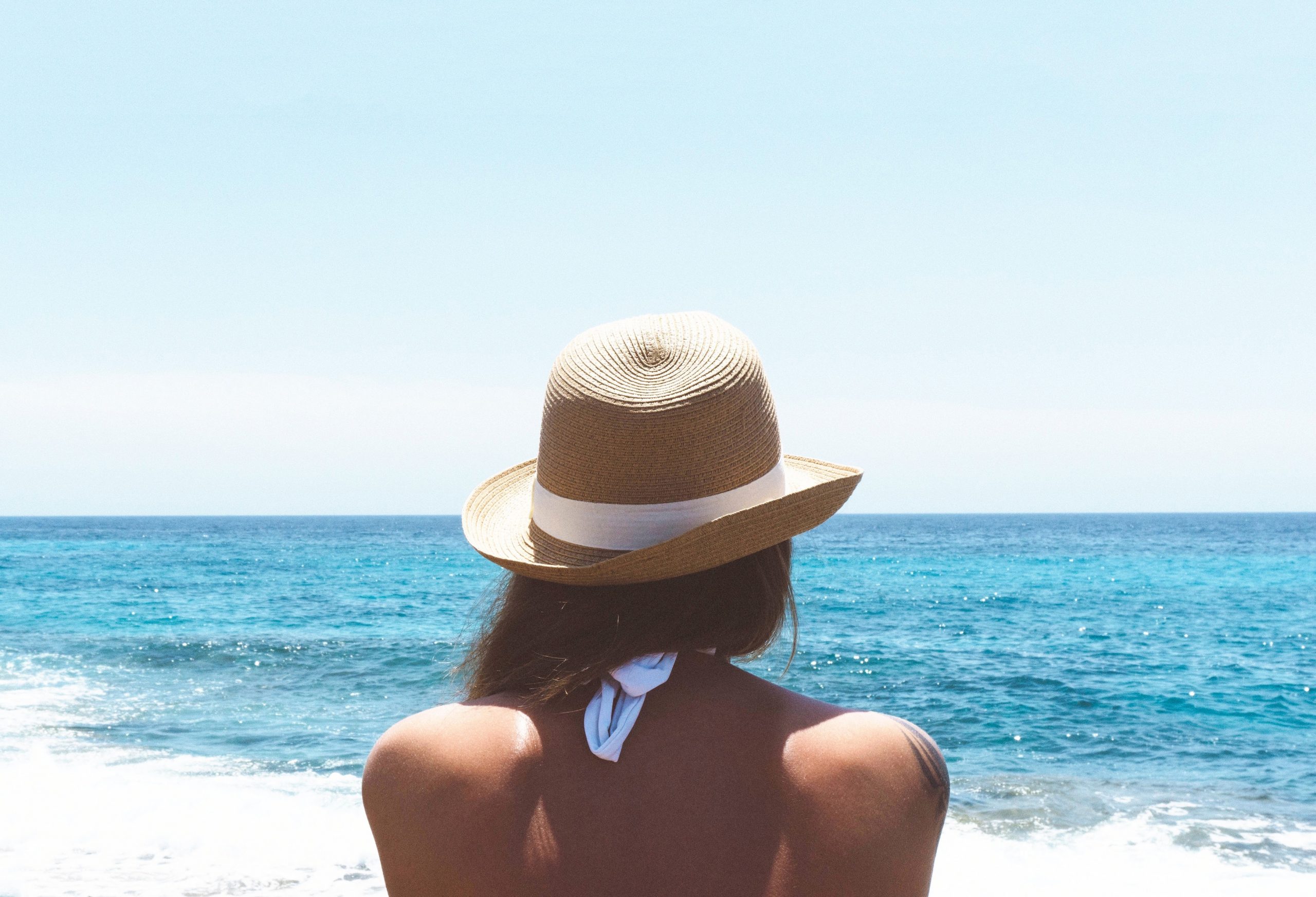 26 Apr

Vitamin D: Everything You Need To Know

Vitamin D deficiency is such a widespread problem that it's recommended we all take a supplement during autumn and winter months. At our clinic, regularly test our client's nutrient levels and we commonly see low levels. So why is vitamin D important? How can you tell if your levels are low? And what's the best way to get enough?

Here's everything you need to know about vitamin D.
WHY IS VITAMIN D IMPORTANT?
Vitamin D is vital for good health. It regulates calcium and therefore is essential for strong and healthy bones and teeth. It's necessary for healthy functioning immune and cardiovascular systems and for healthy cognitive function to name just a few.
WHAT IS THE BEST WAY TO GET VITAMIN D?
The majority of our Vitamin D is produced by our skin when it's exposed to sunlight so it's recommended that we get outside daily exposing our skin to the sun in order to promote production. It is also worth eating foods that provide the vitamin too, despite food contributing less to our intake. For many of us though, sunshine and vitamin D rich foods may still not be enough to maintain optimal blood levels. Due to our increasingly indoor lifestyles (particularly so right now) and unpredictable UK weather, this puts many of us at risk from deficiency. Therefore, it's wise to take a supplement.
WHAT HAPPENS IF WE DON'T GET ENOUGH?
For a long time we have been aware of the impact of severe Vitamin D deficiency which manifests as rickets. A disease of the 19th Century, rickets was virtually eradicated half a century ago, however, there has been a re-emergence of the disease in recent years.  Aside from rickets, evidence links deficiency to a wide range of different health concerns. These include autoimmune diseases, cancer, cardiovascular disease, depression, dementia, infectious diseases, musculoskeletal decline, and more.
Read more: Vitamin D Supplements Could Prevent Millions Of Colds
WHAT ARE THE SYMPTOMS OF LOW VITAMIN D?
There are many common health symptoms associated with deficiency. These include:
Suffering with frequent coughs and colds
Tiredness / fatigue
Low mood / depression
Lower back pain, muscle weakness and / or throbbing bone pain.
However it's common to have suboptimal levels of the vitamin and experience no symptoms at all.
Low vitamin D is such a big problem that even prior to lockdown, the government now recommends that everyone should take a supplement during autumn and winter, with at risk groups supplementing all year round.
VITAMIN D AND COVID 19
During the pandemic, you may have heard about links between vitamin D deficiency and Covid-19 complications in the news. According to research, patients who had sufficient levels of vitamin D were 51% less likely to experience complications that resulted in death from coronavirus.
Scientists at Boston University's school of medicine found that vitamin D was linked to higher levels of immune cells in the blood and lower inflammatory markers. This resulted in fewer 'cytokine storms', a potentially deadly overreaction of the immune system sparked by coronavirus.
Blood samples were taken from 235 patients hospitalised with Covid-19 and it was found that in patients older than 40, those who had sufficient levels of vitamin D were more than 51% less likely to die than patients who were deficiency.
HOW CAN I FIND OUT MY VITAMIN D LEVEL?
We can organise a test for you via our central London partner laboratory, TDL, who offer a simple drop in service. If you'd like to organise this, please contact us. Your GP may be willing to refer you for a test, or using a simple at home test kit, which might be a better option at the moment. You can purchase an affordable at home test kit online for just over £30. It's a simple finger prick blood test – you post your sample to their lab and receive your results via email.
HOW DOES SKIN COLOUR AFFECT LEVELS?
The darker a person's skin type, the lower their ability to synthesise Vitamin D. People whose skin type have adapted to prevent excess synthesis in their native, sunny environment are particularly prone to deficiency when living in a sun-deprived country such as the UK. My client list comprises a diverse ethnic background. My South Asian clients with darker skin are commonly deficient. Muslim women who cover themselves for religious reasons are also often found to be Vitamin D deficient.  That said, I have also seen plenty of Caucasian clients with low, or borderline levels of the vitamin. Most of us spend a significant proportion of our time indoors meaning that regardless of skin type, anyone can be affected.
DOES WEARING SPF AFFECT OUR SKIN'S VITAMIN D PRODUCTION?
While we should be wearing SPF to protect ourselves from skin cancer and ageing, by blocking out the sun's rays we are also blocking our skin's ability to produce the vitamin. Exposure to UVB rays provides more than 90% of our vitamin D production but research has shown that wearing a sunscreen with an SPF as low as eight reduces the skin's production by an incredible 95%. This is not to say you should stop wearing SPF.
WHICH FOODS ARE HIGH IN VITAMIN D?
Unfortunately, there are few good quality, natural food sources. Oily fish, such as wild salmon, sardines and mackerel and eggs, provide the vitamin. Otherwise, most other food sources come in the form of highly processed fortified foods such as margarines and breakfast cereals, which we don't recommend regularly including in the diet.
WHAT ARE THE DIFFERENT TYPES OF VITAMIN D? AND WHICH TYPE SHOULD WE SUPPLEMENT?
Supplements are available in two forms: vitamin D2 (ergocalciferol) and vitamin D3 (cholecalciferol). Most experts agree that D3 is the preferred form. Humans synthesise vitamin D3 in response to sunlight and therefore it is the most natural form to supplement. Vitamin D3 is more bioavailable and significantly more effective at increasing blood levels than vitamin D2.
HOW MUCH SHOULD I TAKE?
400 IU is the minimum recommended during autumn and winter months, however many of us could benefit from dosing at a higher level. Many health care providers have increased their recommendations for supplementation to at least 1000 IU.
If you have low levels, you'll need a loading dose to correct this. To correct deficiency, NICE advise aiming to consume around 300,000 IU over a period of six weeks, which can be supplemented as:
50,000 IU once a week for 6 weeks (300,000 IU in total)
20,000 IU twice a week for 7 weeks (280,000 IU in total)
or 4000 IU daily for 10 weeks (280,000 IU in total)
We recommend Love Life Supplements Vitamin D3 with K2 Vital. Based on the above we advise two capsules per day (6000IU total) for eight weeks then we retest.
WHICH IS THE BEST VITAMIN D SUPPLEMENT?
We recommend Love Life Supplements Vitamin D3 with K2 Vital for three reasons. Firstly, it's important to supplement D alongside K2 as K2 is required for optimal absorption. Secondly, this supplement combines D3 and K2 with MCT oil as healthy fats also support the absorption of fat soluble vitamins like D and K. Finally, this high quality brand goes to extensive lengths to avoid the binders and fillers often found in lower quality supplements. We know from clinical experience that this supplement effectively increases blood levels of vitamin D.
HOW TO OPTIMISE YOUR VITAMIN D LEVEL
Ideally, get a test and establish your current vitamin D level. This can be arranged for you using a simple blood test.
Get daily sun exposure. Exposure to daylight is important for many aspects of health. If applying sunscreen to the face, expose your arms (but of course – at a level that doesn't cause redness or burning).
Eat organic eggs and wild oily fish. They provide vitamin D as well as protein and a number of other essential nutrients.
Take a quality supplement at a dose to suit your needs.