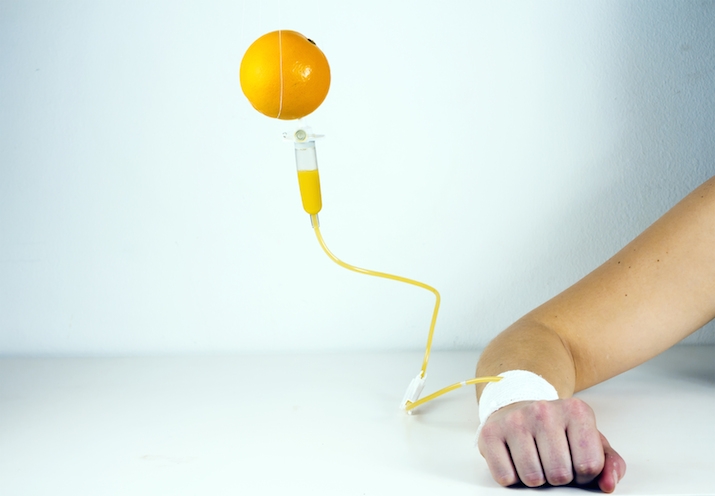 19 Aug

Should You Get a Vitamin Drip?

Vitamin drips have seen a surge in popularity in the last year or so, mainly due to celebrity fans such as Rihanna and Simon Cowell extolling their virtues on social media. But what's the truth behind the hype? Are they a safe and effective way of boosting your nutrition and energy levels? Or are they a dangerous fad, best avoided at all costs? Here's what you need to know…
WHAT ARE THE BENEFITS OF VITAMIN DRIPS?
Proponents of vitamin drips claim to experience increased energy levels, better concentration and enhanced exercise performance. If they aren't eating optimally, getting enough sleep and generally and taking care of themselves, it can be viewed as a quick fix to help them feel better.
WHAT ARE THE DOWNFALLS OF VITAMIN DRIPS?
1. They can be expensive (around £225 per drip)
2. Unless you have a specific medical problem that requires IV nutrition, regularly taking a good quality oral vitamin and mineral supplement (as well as a eating a nutrient dense diet, of course) is likely to provide the same benefits.
3. They can be dangerous if not carried out correctly. This blog post by Dr David Eccleston on the Consulting Room website highlights just one dangerous consequence. There is also a chance of contracting septicemia (a serious condition caused when a bacterial infection enters the blood stream) if not carried out in a sterile environment.
IS THERE A RISK OF HAVING TOO MANY OF THEM?
Definitely. As with anything (even water) there is the potential to toxic levels of certain vitamins and minerals. Again, this highlights the need for vitamin drips to be carried out by a qualified and responsible medical practitioner.
DO THEY ONLY WORK IF YOU NEED THEM? (EG. YOU HAVE A DEFICIENCY?)
Vitamin drips or injections can be very effective for addressing known nutrient deficiencies but this should always be done under the guidance of a medical practitioner who is qualified to do so. Some people who do not suffer with nutrient deficiencies do claim to feel the benefits mentioned above but there is little evidence as to the benefits of vitamin drip use in healthy individuals.
Read more: Drip Fad: Are IV vitamin drips fab or fad?
ARE THEY A WASTE OF MONEY FOR PEOPLE WHO DON'T NEED THEM?
Probably. While many people could benefit from a higher intake of vitamins and minerals, they would do better improving their diet and taking a good quality multivitamin, or specific nutrients recommended for their individual needs.