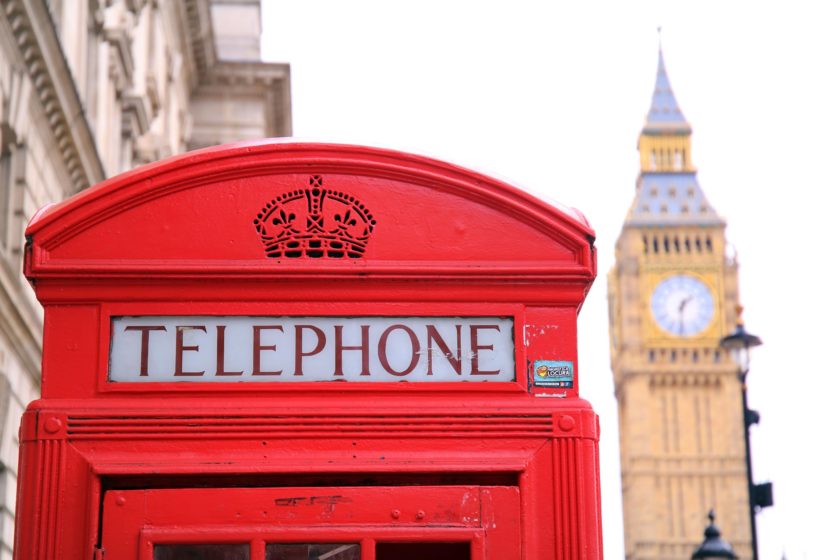 07 Mar

Weight Loss in London: Overcoming City Challenges

Why is losing weight in London so hard?! There are a number of reasons that losing weight in a city is uniquely challenging, which is why working with a nutritionist that gets it is the best option to get the results you want. Our team of qualified, experienced nutritionists understand the challenges of losing weight in London. Our clients are usually busy people. They're often juggling work and family life while also trying to enjoy a social life. A diary full of commitments and a social lifestyle can often add an extra layer of complexity when it comes to making healthy choices. But with years of experience successfully helping Londoners lose weight, we're perfectly positioned to help you. We understand the pressures of city life and know it's possible to lose weight while still ensuring you have the energy and flexibility to do all the things you need to do. When it comes to weight loss in London, here are some of the main challenges we help our clients navigate…
WEIGHT LOSS IN LONDON: THE CHALLENGES
WORKING 9 TO 5
(…Or 6 or 7 or 8.) Working long hours in London can play havoc with your attempts to eat healthily. We often work with people who are frequently in an office all day and run out to grab a meal between meetings when they are really hungry, or even order to their desks to maximise work time. This means that Pret and Deliveroo are common go-tos. Whatsmore, orders are often being placed by workers who are at their hungriest and therefore prone to making unhealthy choices. We help clients to find healthy and convenient options that work for them. This doesn't mean having to precook all meals from scratch, but knowing what to order and when to eat. One study found that pre-ordering lunch could help when it comes to making healthier choices. And meal prepping is never a bad idea.
Read Kim's guide to what to order on the high street for the Mail Online.
SOCIAL SCENE
Having a busy social life can also make weight loss in London challenging. There is always somewhere to be and something to do. A meal out, work drinks or a show with pre-drinks, rather than a visit to the gym. We work with our clients to address the unique challenges in their schedules, whether that is learning how to make healthier choices in restaurants or how to minimise the impact of alcohol on weight loss and health.
STRESS AND THE CITY
City life can be stressful, and stress and weight are often closely linked. Stress can lead to eating more or making unhealthy choices, with raised cortisol levels leading to cravings, often for sweet or salty foods . Raised cortisol levels also make you more likely to store fat around your middle, which can be more challenging to lose. You can read our guide to losing visceral 'belly' fat for more information on this. When it comes to the link between stress and weight loss, the personalised coaching aspect of our work is key. We work with clients to identify what's driving their stress and find practical ways to overcome or better manage it.
FAMILY LIFE STRIFE
We work with many parents in London trying to lose weight. Many of them, particularly mums, have a tendency to prioritise the needs of their children over their own. This can lead to them making unhealthy choices for themselves as they grab a bite in between prepping healthy food for everyone else. Or finishing off a plate of fish fingers without even noticing. We support our clients who are facing extra challenges with weight loss in London because of their family situation and help them to reprioritise their own needs to ensure they are taking care of themselves. Taking care of their own nutrition, fitness and self care ensures they achieve and maintain their weight goals. Postpartum weight loss can present individual challenges, many of which are exacerbated if you're living a busy city life, so we are here to help.
SNACK CITY
London life often involves a lot of travelling between meetings, social events or appointments on buses, tubes and trains. If your meals aren't well balanced and well timed, this can mean heading into a journey hungry, and a derailing of the weight loss London mission. Cue grabbing unhealthy snacks on route and compromising your weight loss progress. We work with our clients to address their snacking habits, whether that is constant fridge-hugging while working from home or frequenting the tube station kiosk to feed their crisp addiction. Rather than quick-fix crash diets, our personalised programmes always mean making meaningful lifestyle changes that are completely bespoke. (And if you do have a long wait between lunch and dinner that requires a snack in between, we'll help you find healthier ones.)
HOW CAN WE HELP YOU LOSE WEIGHT IN LONDON?
Our weight loss clinic is in the heart of central London on Harley Street. We can help you overcome your weight challenges, reach your happy weight and maintain it long term. Book yourself in for a complimentary 25 mintue call or contact us and a member of our team will be in touch soon. We can talk through your challenges and explore whether one of our Intelligent Weight Loss programmes is right for you.