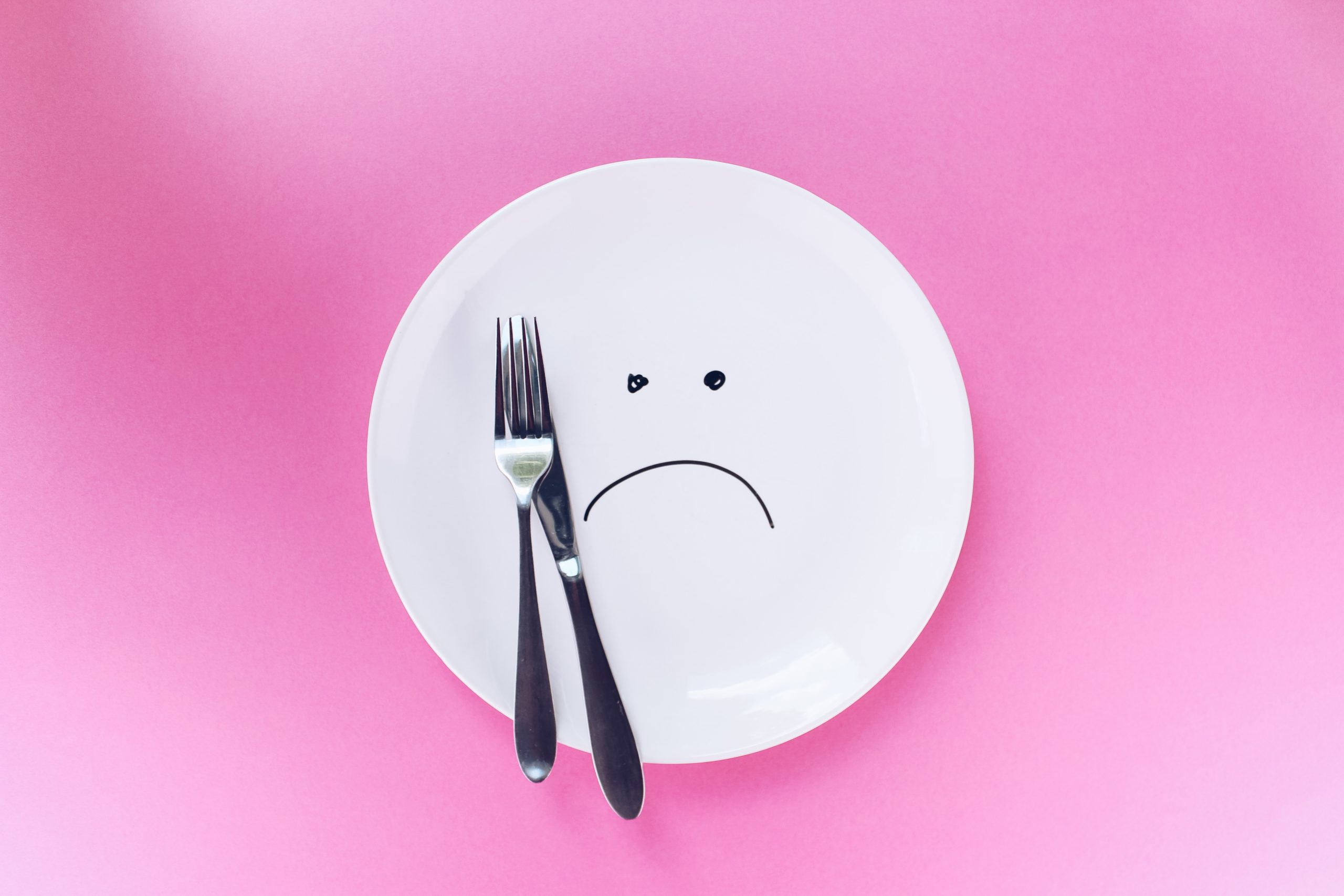 01 Apr

5 Reasons You Haven't Lost Weight (Even When You've Eaten Healthily)

You've been committed to your nutrition, sticking to a healthy eating plan, but for some reason that number on the scales just isn't dropping. So why are you not losing weight? There can be a number of reasons that you're not reaching your weight loss goals, and we have encountered (and overcome) them all. Here are five reasons why you haven't lost weight even though you've been eating healthily.
REASONS YOU HAVEN'T LOST WEIGHT
YOU'RE RETAINING WATER
This is a common issue for women around the time of their period. Note what time of the month it is, it's not uncommon to go up by a couple of pounds just before you are due on. Don't panic, this is completely normal and you should find your weight continues to drop once this time of the month has passed.
YOU'RE GAINING MUSCLE
A good weight loss programme should include optimal amounts of protein to ensure that it's fat you're losing, not muscle. You may find you're eating more protein than you did previously and even without exercising, this can result in your muscle mass increasing. This is a good thing! Muscle burns calories so the more muscle you have, the more calories your body will be burning even when you're resting. Measure yourself with a tape measure and keep an eye on how well your clothes fit to monitor your fat loss.
YOU'RE NOT GOING TO THE LOO
A change in diet can sometimes lead to us becoming a bit more blocked up than usual. Lack of bowel movement can lead to a lack of scale movement! Ideally you should be going daily – if you're not, try upping your veg intake and ensure you're drinking plenty of water. If this doesn't help, a good quality magnesium supplement can act as a non-irritating laxative.
YOUR DIET ISN'T RIGHT FOR YOU
Different diets suit different people. Just because a diet worked for your friend it doesn't mean it will necessarily suit you too. If you've really stuck to one nutrition approach for at least a month and you haven't seen results don't be afraid to try something different. A qualified nutrition expert can help you find a plan that works for you.
YOU MAY HAVE AN UNDERLYING HEALTH ISSUE
Underactive thyroid is commonly left undiagnosed and at our clinic, we often see people who have struggled to lose weight because of it. Tiredness, sensitivity to cold, constipation and low moods are all common symptoms. If you think an underactive thyroid could be preventing you from losing weight, ask your doctor to test you.
For more information about how an underactive thyroid could be impacting your weight loss, read this post, or contact us to find out more.
GET IN TOUCH ABOUT YOUR WEIGHT
We are a team of qualified nutritionists who specialise in weight loss. We can support you in overcoming your weight challenges, achieving your goal weight and maintaining it long term. You can use this link to book in for a complimentary call today. This is an opportunity to talk through your challenges with a qualified nutritionist and decide together whether one of our Intelligent Weight Loss programmes is right for you. Or contact us to request a copy of our brochure and we will get back to you soon.