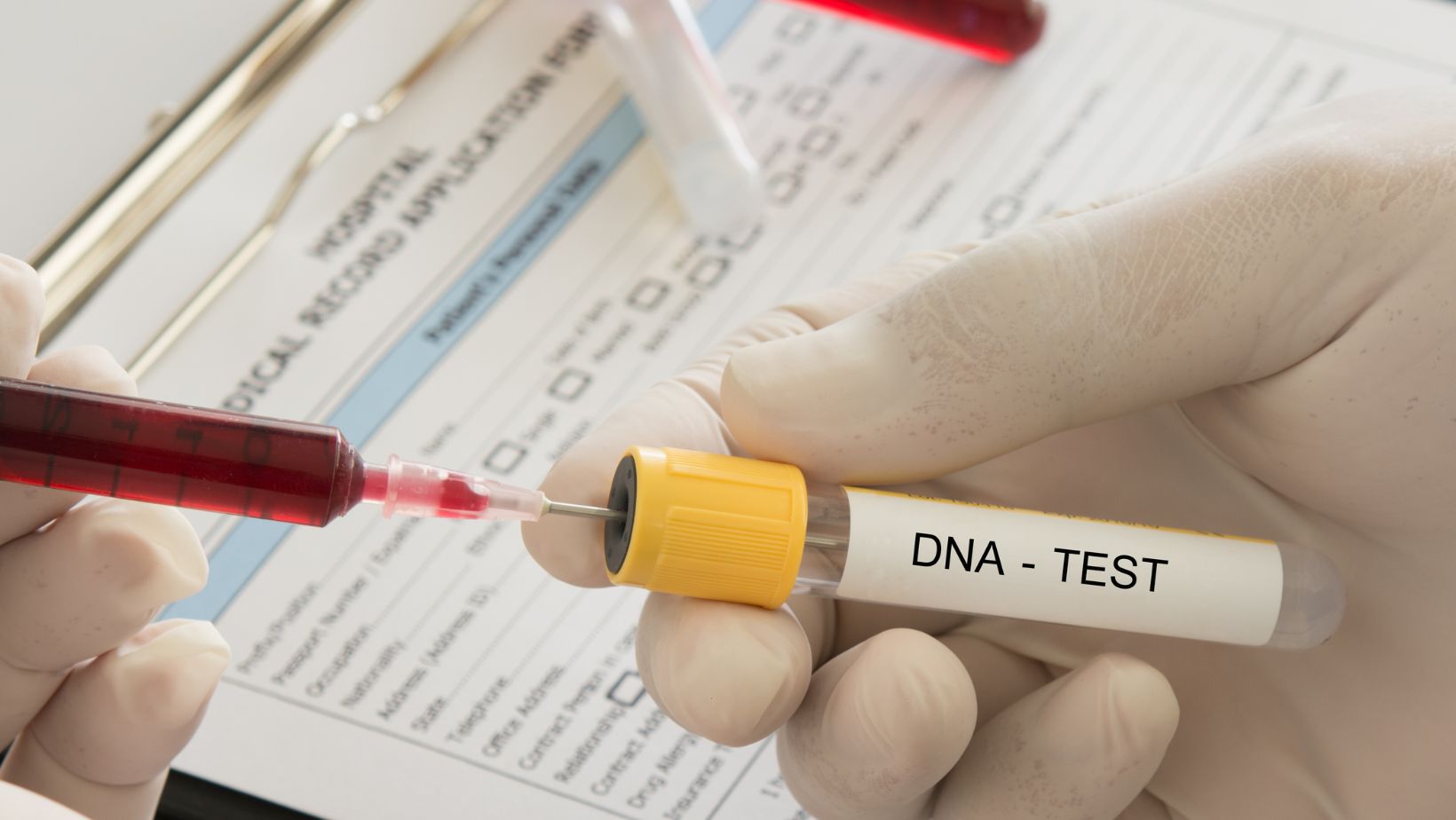 06 Apr

Are DNA Diet Tests Accurate? And Will Getting One Help You Lose Weight?

Using DNA tests to create a personalised diet are growing in popularity, but are they accurate? And should you get one?

We are a team of qualified nutritionists who specialise in weight loss. Here, we discuss whether or not DNA diet tests are accurate. We'll also look at whether you should consider one for successful long term weight loss.
ARE DNA TESTS ACCURATE?
Thanks to advances in science and gene mapping, we now have a good understanding of how genes impact our weight. Understanding your unique genetic makeup can provide invaluable insights that can guide your approach to losing weight. However, not all DNA tests are created equal. So what should you look out for when choosing a DNA test?
The extent to which DNA tests provide an accurate insight into the factors that affect your weight depends on the test itself. Many widely available tests assess so few genes that they only provide a small part of the picture. A comprehensive DNA test looking at a wide range of genes that affect our metabolism and eating behaviour is required in order to be accurate.
It's also important to ensure that the genes tested have been adequately researched. The field of nutrigenomics is a relatively new and evolving science. Therefore we are always learning more about the impact different genes have on our health, nutrition and weight. Are you considering a DNA diet test and are keen to pick one that's accurate? If so, it's important to ensure the test you do assesses thoroughly researched and well understood genes.
RESEARCH AND STUDIES INTO DNA DIETS
More and more of us are struggling with our weight. Therefore it's no surprise that much research has focussed on exploring DNA testing for nutrition and weight loss. Studies have concluded that 'a solid body of evidence demonstrates that genetic testing for personalised nutrition is a powerful tool to guide dietary recommendations to improve health and performance, and to elicit positive behaviour change.'
Continuous research is being carried out into the various genes that impact our weight. There is not just one single 'fat gene' that determines your likelihood of weight gain. Rather, a number of different genes impact our weight in different ways. The good news is that your genes do not determine your fate. As the saying goes 'genes load the gun but environment pulls the trigger'. If you do have genetic traits that predispose you to weight gain, understanding them can help you take guided action to compensate for those genes and quieten their expression.
If you're curious to learn more about the specific genes that affect our weight, how they work and what to do if you have a polymorphism on those genes, read our article: Have You Got The Fat Gene?
FINDING THE RIGHT TEST
When looking for a DNA test, there are a couple of important factors to consider. Firstly, ensure that you're choosing a comprehensive test that looks at a wide range of genes associated with your weight. Secondly, ensure that there is a strong body of research to give clinical validation to each of those genes. This means to say we want a good understanding of how those genes impact weight and that actions that need to be taken as a result. Finally, it's important that you have support in translating the DNA test findings into a real life action plan.
Our Intelligent Weight Loss DNA Test is the most comprehensive weight loss DNA test available. It tests over 40 genes and 50 SNPs across six biological pathways. It gives an in-depth insight into factors such as appetite regulation, carbohydrate/sugar metabolism, fat metabolism, cholesterol and bile digestion, nutrient sensing and cellular energy production. Each of the genes tested has been extensively studied to ensure we have a good understanding of how they work and what to do if you have a polymorphism on that gene.
It's important to note that this test will not provide you with information directly related to disease risk. It's focus is to empower you with knowledge of your unique genetic makeup so that you can adapt your nutrition and lifestyle habits accordingly.
CAN YOU GET A DNA TEST ONLINE?
The good news is that our Intelligent Weight Loss DNA Test is available to purchase online. It's a simple test and can be carried out at home. We are not just a testing company. We are a nutritionist led clinic that specialises in weight loss. Our team will oversee the entire testing process and are here to support you if you run into any challenges.
Carrying out the test couldn't be simpler. After purchase, the test kit will be posted to you. Once you receive the kit, you will be able to carry out the sample collection from home. The sample is a simple, painless mouth swab. Once you have taken your sample, just post the kit back to our partner lab in the envelope provided in your kit. Your sample will be analysed and your personalised genetic report will be created.
HOW ARE THE DNA TEST RESULTS USED?
Rest assured that your data will not be shared with any third party. Your sample is only used to create your genetic report. It's not even associated with your name when tested at the laboratory.
Once we have your results, they will be used to create a bespoke weight loss plan for you. Your test includes a consultation with a qualified nutritionist who can explain your results and provide guidance on the practical strategies you can implement to support your weight loss and promote healthy ageing.
The good news is that, unlike other most other functional health tests, you'll only ever have to do this genetic test once as your genes stay the same through your life.
WORKING WITH AN EXPERT
When carrying out a DNA test for weight loss, it's important that your results are translated into a practical diet and lifestyle plan. This is will ensure that you can use your results to enable successful, long term weight loss. Many people who purchase DNA tests online are offered no practical support to accompany them. A qualified, experienced nutritionist will translate your report into actionable recommendations. You'll be provided with clear guidance on the simple steps you can take to optimise your health, diet and lifestyle and achieve lasting weight loss.
Even if your DNA diet test is 100% accurate, your results are as good as useless if you don't have the tools to turn your new found knowledge into daily action.
THE MOST ACCURATE DNA TEST
Our team specialise in helping our clients identify and overcome their unique challenges around weight management. We believe that this is what ensures long term success.
Our clinic have run hundreds of functional health tests over the last decade to help our clients get to the root of their weight challenges. Understanding your genetics is one of the ways we can help you do this. DNA testing enables us to create truly tailored weight loss plans that give you the best chance of success.
Keen to find out more? You can book a complimentary call with one of our team to find out if DNA testing is the right weight loss strategy for you.
Ready to go ahead and book that test? You can order online here and a member of our team will be in touch soon.