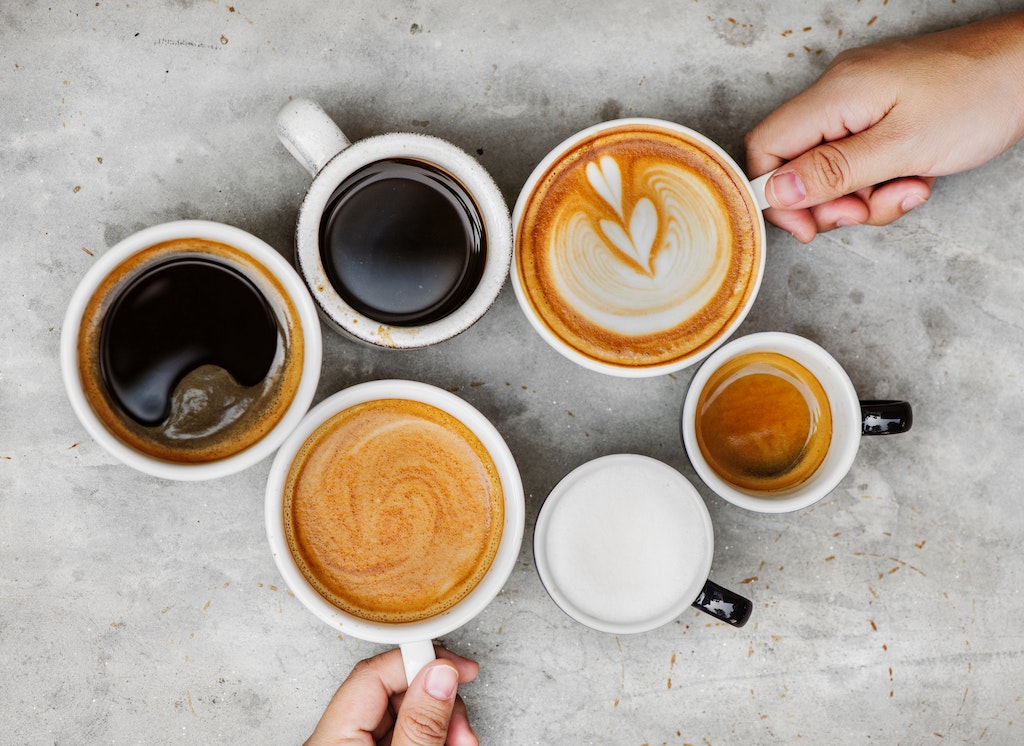 23 Jul

Is Coffee Good For Weight Loss?

Coffee is one of the most popular beverages worldwide and many of us start our day with a cup. It's known for it's energy boosting effects, however, coffee has other health benefits, such as lowering the risk of type 2 diabetes and depression. Additionally, some evidence suggests that consuming coffee may help people lose weight. The way in which we should be drinking our coffee is a hot topic for debate and has been making headlines again recently around how best to work it into your weight loss routine. Here's our guide to coffee and weight loss.
IS COFFEE HEALTHY?
Coffee contains a number of nutrients, including vitamin B2, vitamin B3, magnesium, potassium, and antioxidants. Though these beneficial compounds are present in relatively low amounts, they shouldn't be discounted. Here are some additional science-backed health benefits of drinking coffee:
Lowering the risk of type 2 diabetes
Lowering the risk of depression
Reducing body fat and supporting weight management
Slowing the progress of Alzheimer's disease
Supporting longevity
EVIDENCE SUPPORTING THE BENEFITS OF COFFEE
Several studies have demonstrated that moderate coffee consumption could be associated with a lower risk of dementia and cognitive decline. According to some research, coffee could alter fat storage and support gut health, both of which may be beneficial for weight management. One study found that four cups of coffee a day could reduce body fat by about 4% . Another study found that people who consumed coffee were more likely to be physically active. Some studies have found that drinking coffee could be associated with a lower risk of depression.
HOW COFFEE SUPPORTS WEIGHT LOSS
Coffee can support weight loss in several ways. First, coffee can boost metabolism and increase fat burning. Second, caffeinated coffee can suppress appetite, which can lead to a reduction in calorie intake. Third, coffee can increase energy levels, which can lead to increased physical activity. However, it's important to note that adding sugar or cream to your coffee can negate these benefits.
5 WAYS TO MAKE YOUR COFFEE HEALTHIER
How you drink your coffee can significantly impact it's health benefits and whether it will help or hinder your weight loss. Here are five ways to make your coffee healthier…
GO ORGANIC
Organic coffee ensures you're avoiding pesticide exposure. Not only better for your own health, but also for the health of the environment. Exhale's organic, antioxidant rich coffee is a popular choice amongst the health community. Grabbing a coffee on the go? All Pret coffee is organic.
DRINK DAIRY FREE
Ditch the milk and take it black. Or, if you are partial to a cappuccino, choose unsweetened nut or coconut milk. New to milk alternatives? Check out our guide to the best dairy free milks to find out which milk alternative makes the best cappuccino.
SWAP YOUR TOPPING
Partial to a chocolatey topping? Then ditch the cocoa and choose a healthier version. Despite their similar names, there's a big difference between cocoa and cacao. Cocoa powder is usually highly processed, devoid of nutrients and contains plenty of added sugar. Cacao on the other hand is a pure form of chocolate which is very close to it's natural state. It contains no added sugar, provides a number of health benefits and is a good source of iron.
DITCH THE SUGAR
We've all heard quite enough about how bad sugar is for us. If you're still hooked on a sweet coffee fix, try a healthier sweetener. Stevia and xylitol are more natural sweeteners. They're now widely available at supermarkets and Starbucks provides stevia in sachets alongside the standard sugar options.
MODERATE AND HYDRATE
Coffee, as with many things, is fine in moderation but not good when consumed in excess. Stick to a maximum of two or three coffees per day (one or two espressos) and opt for high quality, organic coffee. Too much can lead to dehydration so make sure you have a glass of water before and after your coffee.
GET MORE FROM US
This article was originally shared to our database of subscribers. You can sign up to Kim's newsletter here for free and receive weekly health, wellbeing and weight loss updates direct to your inbox.
If you'd like personalised health, nutrition and lifestyle advice from a qualified expert, we can help. We are a team of qualified nutritionists who specialise in weight loss. Schedule a complimentary 25-minute call with us and find out how we can support you on your journey to lose weight and improve your health.