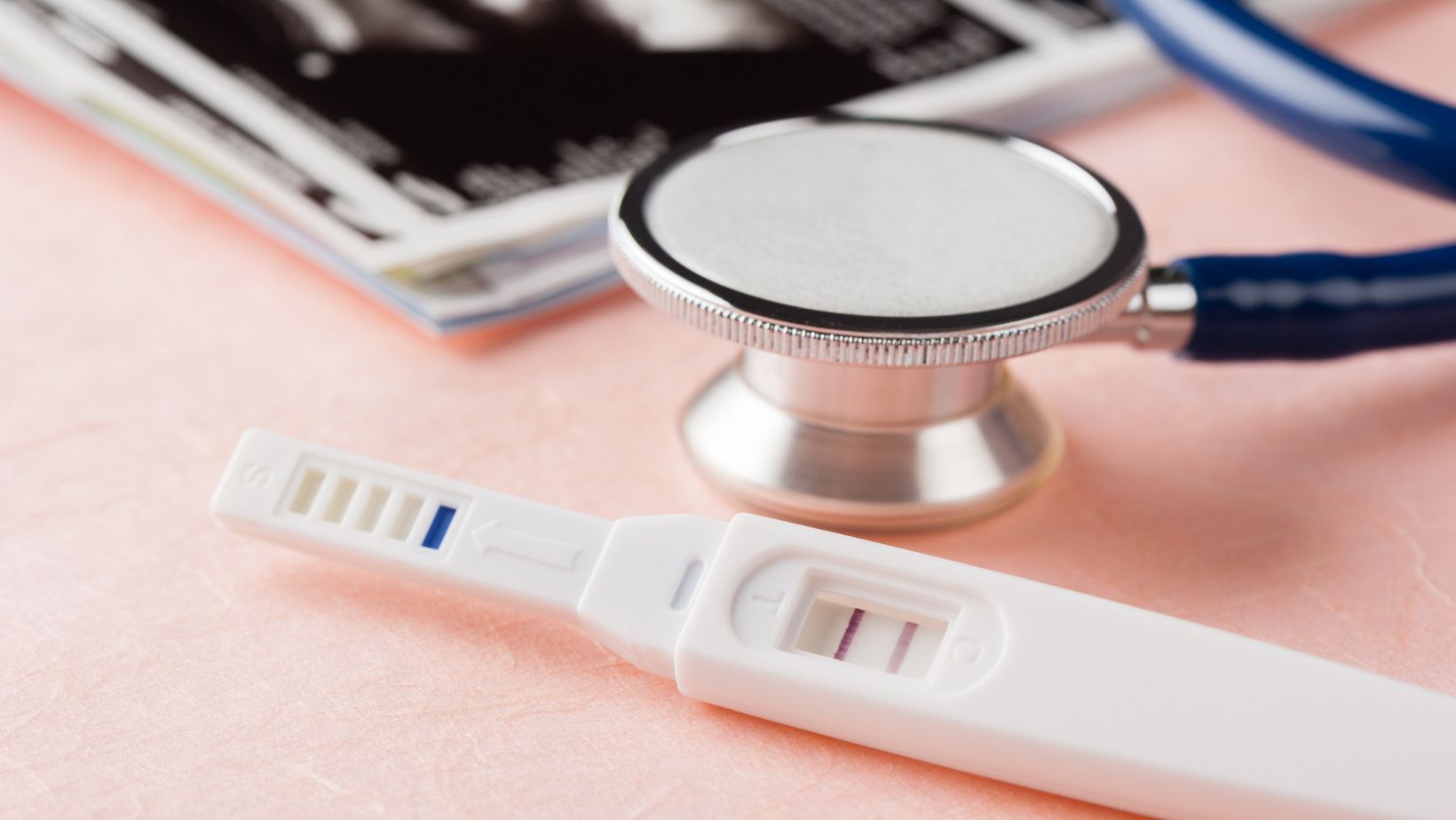 07 Apr

How To Avoid IVF Weight Gain

Weight gain is an unfortunate side effect for many women undergoing IVF. So why does this occur? And what can you do to avoid or minimise weight gain while having IVF? If you're coming to this after going through the process, how can you lose weight after you've had IVF?

We are a team of nutritionists who specialise in weight loss. We have consulted many clients at different stages of IVF treatment. Here, we'll talk you through the ins and outs of weight management around your fertility treatment. If you'd like to find out how we can support you in managing your weight around your fertility treatment, book in for a complimentary call.
DOES IVF MAKE YOU GAIN WEIGHT?
In short: yes. Many women experience weight gain while they are going through IVF, and it can be hard to lose it once it's on. But why does it happen? There are a number of reasons as to why you might notice weight gain during IVF treatment. The most common contributing factors include:
HORMONE TREATMENT
During an IVF cycle, women are given medications to stimulate the ovaries to produce multiple eggs. These medications cause hormonal changes that can lead to fluid retention and weight gain.
STRESS AND EMOTIONAL EATING
IVF can be a stressful and emotional process. It's not uncommon to turn to food for comfort. Stress can also cause the body to release cortisol, a hormone that can promote weight gain, particularly around the middle.
LIFESTYLE CHANGES
Many women undergoing IVF are advised to reduce their physical activity or avoid certain exercises. Not only does this lead to a decrease in calorie burn, it also means less feel-good endorphins. If you aren't feeling the buzz from a workout, you may find yourself reaching for food to boost your mood.
HOW DO IVF HORMONES AFFECT WEIGHT?
IVF hormones can cause weight gain in a number of different ways. Hormones such as progesterone can increase appetite, leading to overeating and weight gain. Hormonal changes can also alter the body's metabolism, leading to weight gain. For example, insulin resistance can develop, which can lead to an increase in fat storage. Some studies suggest that the hormones used during IVF can cause an increase in fat accumulation, particularly in the abdominal area. Hormonal changes can also lead to an increase in fluid retention, which can cause temporary weight gain.
Weight gain during IVF is not inevitable, and there are steps you can take to minimise the risk.
HOW CAN I AVOID GAINING WEIGHT DURING IVF?
While weight gain is a possible side effect there are proactive steps you can take to minimise your risk of gaining weight during treatment.
Maintain a healthy diet. Eating a healthy, balanced diet can help you manage your weight during IVF. Avoid processed foods and base your diet on whole, nutrient dense and ideally organic food. Here's our guide detailing how to structure a balanced meal. Creating balanced, satisfying meals can help minimise the likelihood of turning to sugary or starchy snacks as a result of blood sugar dips. Keeping a food diary on an app like MyFitnessPal can increase your awareness of habits that may not be supporting you.
Stay active. Regular exercise not only helps regulate blood sugar levels, it can also help you manage stress during the IVF process. However, it is important to follow your IVF clinic's advice regarding which types of exercise are recommended during IVF.
Stay hydrated. Drinking plenty of water can help excrete excess fluids from your body. If you're filtering your water, it's a good idea to add electrolytes back in which are vital for hydration.
Manage stress. IVF can be a stressful process, and stress can lead to emotional eating and weight gain. Practice stress management techniques such as meditation, yoga, or deep breathing. Getting into the habit of just 10-15 minutes first thing in the morning can make a noticeable difference to stress levels.
Avoid caffeine and alcohol. Both caffeine and alcohol can compromise fertility. They also stimulate the release of the stress hormone cortisol which is linked to weight gain around the middle. Minimise or ideally avoid consuming both during your IVF treatment
Get enough sleep. Sleep deprivation can lead to weight gain as it negatively impacts the hormones that regulate our appetite and satiety. Ensure you are getting enough good quality sleep. Aim for eight to nine hours every night.
Consult an expert. We can provide you with personalised guidance on how to manage your weight during the IVF process. Working with your IVF clinic, we can monitor your weight throughout the process and ensure that your weight gain is minimised throughout your treatment and, hopefully, pregnancy too. We can also provide protocols that will support hormone detoxification once it's safe to do so. Book a complimentary call with one of our team today to find out more about how we can help you manage your weight throughout your IVF treatment and beyond.
HOW CAN I REDUCE BLOATING DURING IVF?
Bloating and water retention are common and unpleasant side effect of IVF. While being bloated and retaining water aren't the same as gaining body fat, they can contribute to the feeling of having gained weight. There are a number of steps you can take to reduce the severity of your bloating and water retention.
Avoid processed foods: Refined carbohydrates, sugars and processed salt can cause bloating and water retention. Avoid ultra processed foods as much as possible. Here's our guide to spotting and avoiding ultra processed foods.
Avoid overeating. Eat moderately sized meals so that overconsumption doesn't exacerbate bloating. Chew your food thoroughly and eat slowly to allow your brain time to register that your stomach is getting full.
Gentle exercise such as walking, yoga, or swimming can help stimulate your digestive system and reduce bloating.
Wear comfortable clothing and avoid tight or restrictive clothing.
Consult IVF clinic if your bloating is severe or accompanied by other symptoms such as abdominal pain or nausea. They may recommend additional investigations or treatment if necessary.
WORK WITH US
If you'd like professional support with managing your weight during IVF treatment, or losing weight after treatment, we can help. We are a team of nutritionists who specialise in weight loss. You can use this link to book in for a complimentary call with one of our nutritionists today. This is an opportunity to talk through your challenges with a qualified, experienced professional. Together you can decide whether one of our Intelligent Weight Loss programmes is right for you. Or contact us to request a copy of our brochure. A member of our team will get back to you soon.