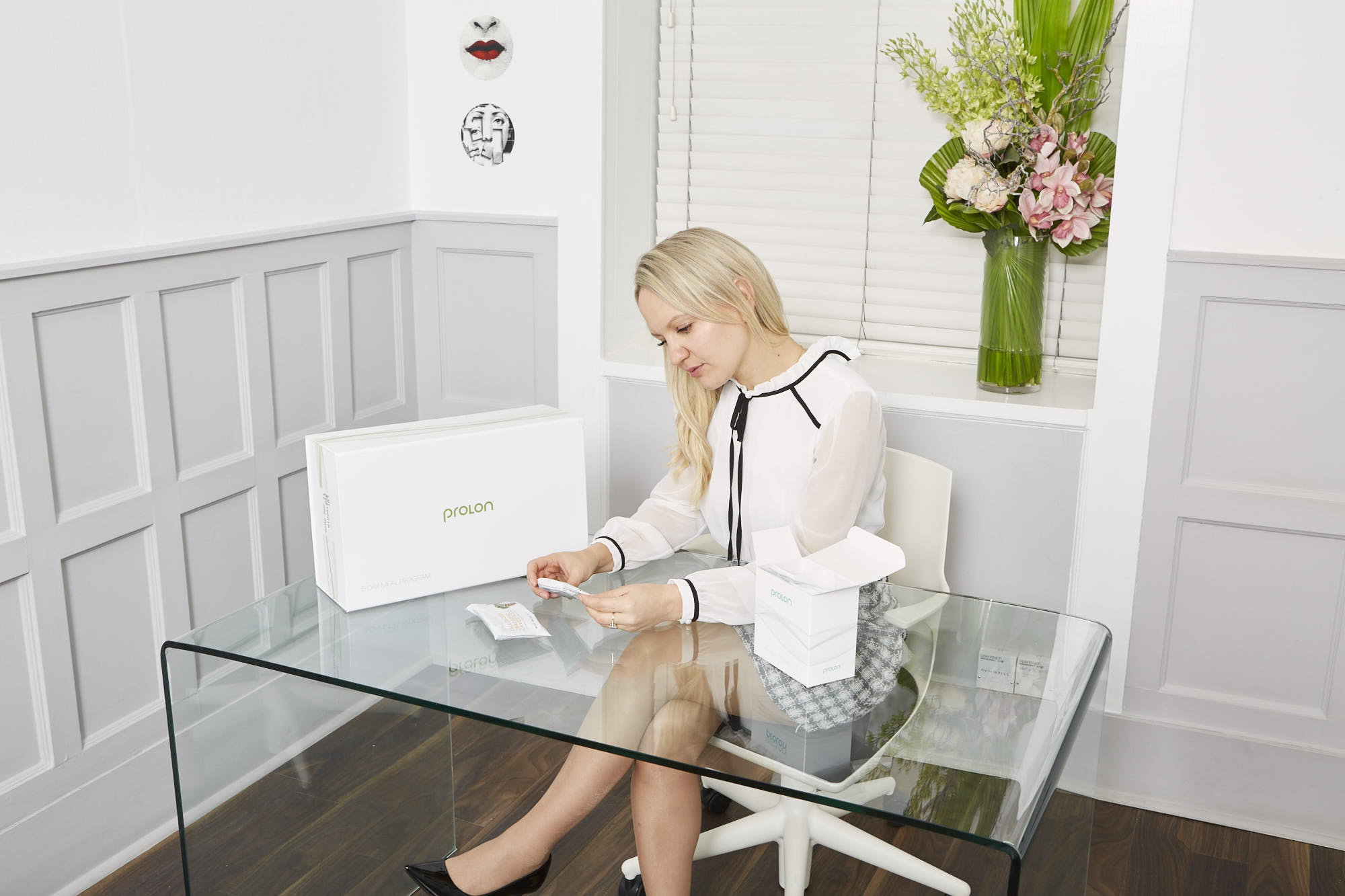 19 Oct

ProLon: Frequently Asked Questions

ProLon is the world's first fast mimicking diet (FMD). It's the result of decades of research and is a dietary approach we frequently recommend to our clients. Here, we've put together a few frequently asked questions to explain more about what it is and how it works. We frequently work with clients on ProLon  for weight loss programmes, and working with a nutritionist to professionally support your weight loss journey can have dramatically improved results. You can set up a free consultation call with me today if you would like to find out more.
WHAT IS PROLON?

ProLon is a five day fast programme that activates the body's abilities to protect, repair and rejuvenate itself. It enables you to benefit from the benefits of prolonged fasting, without having to stop eating altogether. Developed by leading researchers at the University of Southern California, it is the result of extensive research spanning two decades. Kim Pearson is key opinion leader for ProLon and worked closely with the US scientific team on the UK launch.
WHAT CAN PROLON DO FOR ME?

The fast mimicking diet induces regenerative and rejuvenating changes, positively affecting a wide range of markers that contribute to ageing, such as inflammation, visceral (abdominal) fat and fasting glucose (blood sugar). It acts as a true cellular detoxification and of course, will promote weight loss.
HOW MUCH WEIGHT WILL I LOSE?

This varies for everyone and depends on factors such as your age, your gender and how much body fat you have to start with. In a clinical study the average weight loss was 5.7lbs and 1.6 inches off their waist circumference, over three ProLon cycles (one a month for 3 months). Many people we have worked with have lost around 5lbs over one ProLon cycle. However, it's important to remember that a certain amount of the weight loss will be water weight. Eating smaller amounts of food also means there's less in your digestive system. Not all weight loss you see on the scale will be fat loss. Taking measurements before and after your ProLon cycle can help you identify how effective ProLon is at helping you lose body fat. Here is a guide to how and where to measure.
Read Lisa Armstrong's review of ProLon in The Telegraph here: The 800-calorie fast that promises to shift the pounds in 5 days
HOW OFTEN DO YOU DO PROLON?

The fast is designed to be done three times over three months to start with, ideally with 25 days in-between. As a maintenance it should be carried out three times a year for a typical healthy person. However, you should always follow the advice of your doctor or nutritionist.
WHAT WILL I EAT?

You receive a box filled with five smaller boxes of food – one for each day. It couldn't be more straightforward to do. The fast consists of nut bars, soups, olives, kale crackers, herbal teas and supplements with a schedule detailing what to eat when.
Read more about the benefits of fasting here.
HOW MUCH IS PROLON?

The FMD costs £199 per five day cycle or £189 per cycle if you subscribe. You can use this link and enter our discount code KP10 to get 10% off your order.
WHAT ARE PEOPLE SAYING ABOUT PROLON?

We have received so much positive feedback from clients who have experienced the benefits of doing the FMD. Commonly reported benefits include fat loss and reduced bloating to improved mindfulness around food. You can read reviews from our clients and members of the press here.
HOW DO I GET STARTED?

There are two ways to do the FMD.
If you would like to do the fast by yourself and feel that you don't need additional advice or support, you can purchase ProLon directly from the company website. You can enter our discount code: KP10 to get 10% off your order.

If you're looking to take a more comprehensive approach to imprvoing your nutrition and health, we recommend joining one of our programmes. Your dedicated practitioner can understand your goals and ensure you continue seeing results once you transition back to regular food. We invite you to book in a complimentary call with Kim to learn more about how we can help you. Each of our programmes include an comprehensive initial assessment, a bespoke health plan and ongoing support to ensure you achieve your goals.