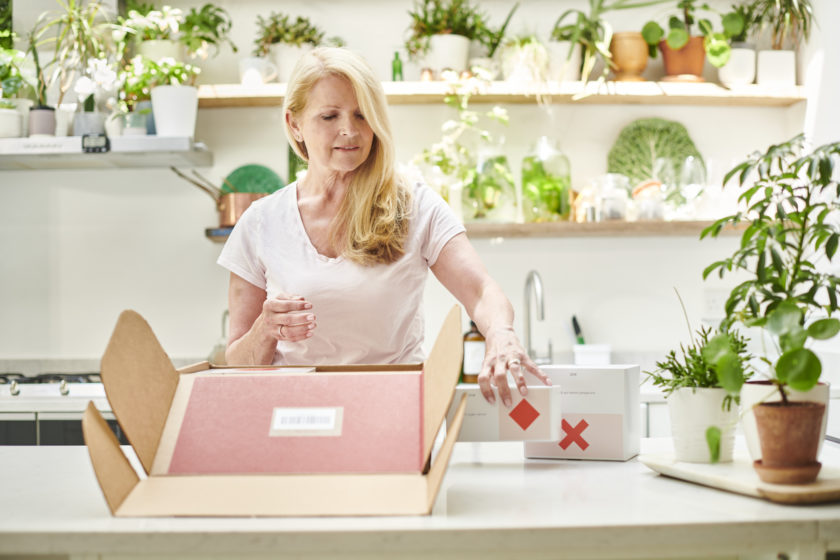 28 Jul

Zoe For Weight Loss: What Is Zoe And How Can It Help You Lose Weight

Zoe is a science-backed, personalised nutrition programme, but will it support your weight loss efforts? In this article we'll take a look at what Zoe is, how to do it and whether it could help you to lose weight.
WHAT IS ZOE?
Zoe is a personalised nutrition programme designed to give you insight into how food affects your body. We are unique individuals and therefore foods affect us all in different ways. For example, some people are more sensitive to carbohydrates and more likely to gain weight if they eat them regularly, while others tolerate them better. The same goes for dietary fats. The Zoe programme includes a series of tests that will give you a deeper understanding of your unique biology and the foods that best suit you. The app will support you with the practical side of putting these recommendations into place.
HOW ZOE CAN SUPPORT MY WEIGHT LOSS?
Knowing how your body responds to different foods can help you tailor your diet to suit you. Once you receive the results of your tests, you'll understand exactly how sensitive to carbohydrates and fats you are. The Zoe app takes your results and scores different foods as to how beneficial they are for you personally. A wide range of foods and recipes are given a score out of 100. The higher the score, the more highly recommended they are for you. You can log your food intake in the Zoe app with the aim of achieving an overall daily score of 60+.
WHAT TESTS ARE INVOLVED?
The Zoe programme involves carrying out a number of tests. They will assess your gut microbiome and your response to carbohydrates and dietary fats. The tests are relatively straightforward and you can do them at home. They include:
A stool test to understand your gut health. Your microbiome has a significant impact on your wider health.
A blood test to assess your body's response to fats.
A continuous glucose monitor (if you agree to participate in the clinical study). This gives real-time feedback of how foods you're eating are impacting your blood sugar levels.
You'll be provided with some specially designed muffins to eat prior to carrying out the blood tests.
HOW MUCH WEIGHT WILL I LOSE DOING ZOE?
Study results show that people following the Zoe programme for 12 weeks experienced an average weight loss of 9lbs (4kgs). Other benefits included increased energy (82% of participants noticed improvements) and lack of hunger.
WHAT WILL I EAT?
Once you have your test results back, you can refer to the Zoe app for meal inspiration. A wide range of different recipes are included and scored as to how beneficial they are for you. Whatever your dietary requirements, you'll find options to suit you. You can also use the app to search for your favourite foods and gain a deeper understanding of the foods that suit you best, as well as those to moderate.
HOW WILL ZOE HELP ME UNDERSTAND NUTRITION BETTER?
Another beneficial feature of Zoe is the nutrition education it provides. Alongside educating yourself as to how your body responds to different foods, you'll also develop a wider understanding of nutrition in general. The Zoe app provides a number of interactive and engaging lessons designed to develop your understanding of how food affects people in general. One key focus is helping you to understand how to eat to regulate your blood sugar levels. This is an important consideration when eating for weight loss as well as long term weight maintenance, health and wellbeing. Zoe also have a science and nutrition podcast hosted by scientist and Zoe CEO Jonathan Wolf.
HOW MUCH DOES ZOE COST?
The initial tests cost £259.99. There is an ongoing fee for access to the app. The cost depends on which membership option you select. It starts at £11 per week.
HOW DO I GET STARTED?
If you'd like to do Zoe, you can find more information and purchase the programme on the Zoe website.