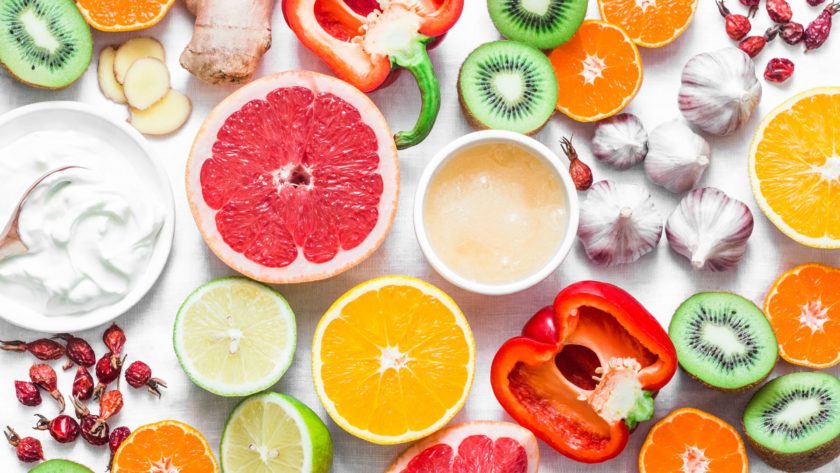 13 Nov

10 Ways To Naturally Support Your Immunity

If you're looking for ways to naturally support your immunity this winter, we've got you covered.

There is much talk of Covid and flu vaccines at this time of year. What there is much less talk of, is the fact that we were born with immune systems that fight off infection and if we take care of them, they do a pretty good job.

During the pandemic it was frustrating to see so little emphasis being put on encouraging people to take steps that would naturally support their immunity. Regardless of a vaccine, this was surely a no brainer?

Let's take a look at vitamin D as just one example…
IMMUNITY AND VITAMIN D


Optimal levels are vital for healthy immune function. Research shows that people with low vitamin D are more susceptible to common infections like colds and other upper respiratory tract infections. One study found that 80% of patients hospitalised with Covid had vitamin D deficiency. 80%! Deficiency is very very common. It's rare that a week goes by where we don't see at least one client with blood test results showing low levels. The SACN (the government's nutrition advisory committee) recommends we all supplement vitamin D from October to March. (If you're not already supplementing, we recommend BetterYou's DLux vitamin D sprays).
WHY AREN'T WE TALKING ABOUT IT?


There was very little media coverage encouraging people to supplement vitamin D throughout the pandemic. Practically none at all. As with most natural approaches to supporting health, side effects are extremely rare and the benefits are far reaching. To continue with our vitamin D example, optimal levels are essential for bone, tooth and muscle health. It also plays a key role in regulating inflammation.
At this point you might be wondering why we weren't encouraged to supplement vitamin D through the pandemic. It's cheap and it's widely available. It's safe – it's a substance vital to our health that our bodies produce naturally. Supplementation has been around for decades and we have a very good understanding of how it works in the body. It's effective. We know that low levels suppress the immune system but supplements effectively optimise levels to allow our immune systems to function optimally.
Without going off on a tangent about the power of the pharmaceutical industry and the corruption within our healthcare system, let's just say there are no big profits to be made from vitamin D. (If you're interested in hearing more on that subject you can follow our friend and colleague Aseem Malhotra on Facebook, Twitter or Instagram).
YOUR HEALTH IS IN YOUR HANDS


Being truly healthy requires taking responsibility for your health. If you want good immunity, the answer lies in taking care of your immune system. So how can you do that? In addition to optimising your vitamin D status, below are eight proven, natural ways to support your immune system health. Most of them have benefits for your wider health, beyond supporting your immunity, too.
10 WAYS TO NATURALLY SUPPORT YOUR IMMUNITY


Eat a balanced diet with a wide variety of coloured vegetables, high quality proteins, healthy fats and plenty of water. Beyond vitamin D (and vitamin C which we most commonly associate with immunity) there are a number of important nutrients required for optimal immune function.


If you feel your diet might be lacking, consider a high quality multivitamin. We always take a 'food first' approach to acquiring nutrients, but sometimes it's just not possible to get optimal levels of all nutrients from food alone. Nutri Advanced make a range of high quality multis.


Supplement, you guessed it, vitamin D. You can read more on the importance of vitamin D here. Low levels can significantly compromise your body's ability to defend itself against infection. It's worth checking your levels regularly and adapting your supplementation accordingly. To correct deficiency take 4000IU daily for 10 weeks (280,000 IU in total). Your doctor might recommend a higher dose such as 50,000 IU once a week or 20,000 IU twice a week for a set period of time. These are high doses designed to correct deficiency. Once your levels are optimal you can work out your maintenance dose. 1000IU per day is suitable for most people but if your levels do start to decline again, you may require a higher maintenance dose.


If you smoke, do your best to quit. Smoking is known to compromise immune function.


Minimise your alcohol intake. Alcohol is also an immune suppressant. The less you drink, the better. If you're feeling under the weather, avoid alcohol completely and give your body the opportunity to heal.


Carry our regular, moderate exercise. Too little isn't good but neither is too much. If you can exercise outdoors and get fresh air and daylight at the same time, even better.


Aim for a minimum of eight hours of sleep a night. Studies show that people who don't get enough quality sleep are more likely to become unwell after being exposed to a virus. Try to keep a regular sleep schedule, waking up and going to bed around the same time each day. Our body clock, or circadian rhythm, regulates feelings of sleepiness and wakefulness, so having a consistent sleep schedule maintains a balanced circadian rhythm so that we can enter deeper, more restful sleep. You can use a device such as a WHOOP strap or Oura ring to track your sleep and help keep you in good sleep habits.


Do what you can to manage stress. This is easier said than done, but try to find some healthy strategies that work well for you and your lifestyle, whether that be exercise, meditation, a particular hobby, or talking to a trusted friend. Another tip is to practice regular, conscious breathing throughout the day and when feelings of stress arise. It doesn't have to be long, even a few breaths can help. There are lots of apps and YouTube videos that can guide you.


Maintain a healthy weight. Being overweight can increase vulnerability to infectious diseases. This is understood to be due to chronic low-grade inflammation, hyperglycemia, hyperinsulinemia, and hyperleptinemia, which lead to weakening of both the innate and adaptive immune responses. If you need help with overcoming your weight challenges, reaching your goal weight and maintaining it long term, we can help. Contact us to find out more.


Wash your hands throughout the day. This is one tip you probably did hear about through the pandemic! Wash them when coming in from outdoors, before and after preparing and eating food, after using the toilet and after coughing or blowing your nose. Antibacterial hand washes and hand sanitisers are unnecessary for most people. Faith in Nature make cost effective natural hand washes and soaps.
 
Never forget that your body is an incredible thing and if you take good care of it, it will take good care of you.