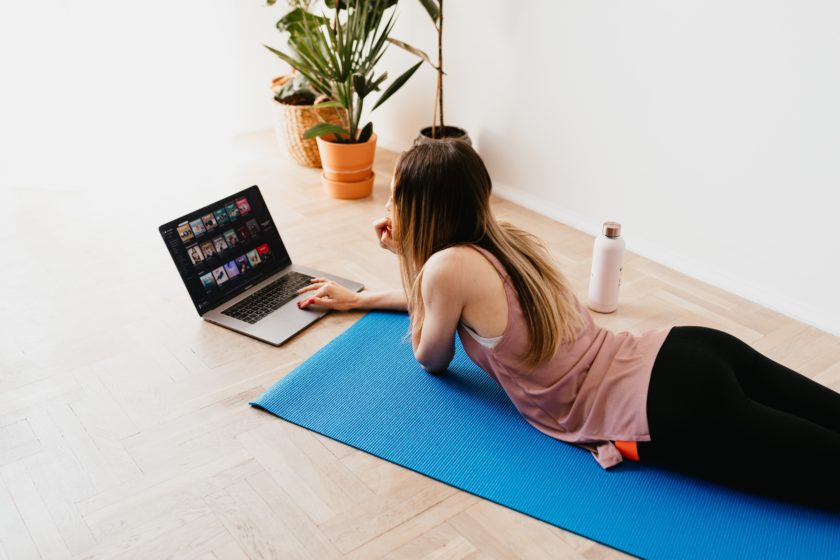 08 Sep

The ADD Diet: How To Lose Weight When You Have ADHD

If you have ADHD and are looking to lose weight, we've got a number of practical tips to help you. In this guide, we will talk you through establishing a clear plan, including the dietary approach, day-to-day meals, and a weekly treat meal. We'll talk about balancing blood sugar, which is crucial for achieving and maintaining a healthy weight, and creating accountability for staying on track, and exercise to help with weight loss. Routine is also key for those dealing with ADHD and struggling with weight loss, and it can be helpful to identify meal times and set alarms to remind oneself to eat at those times. Keep reading for our full guide to the ADD diet.

We are a team of nutritionist specialising in weight loss. We support a number of clients with ADHD / ADD in losing weight. Here are a few insights we have gained that will help you stay on track to reach your weight loss goal.
ADHD & WEIGHT LOSS
If you have ADHD and want to lose weight, there are practical tips to help you. Before starting your weight loss journey, it is important to establish a clear plan, including the dietary approach you will follow, what your day-to-day meals will look like, and whether you will allow yourself a weekly treat meal. Balancing blood sugar is important for achieving and maintaining a healthy weight, so structure your meals around a source of protein, a moderate serving of healthy fats, and plenty of vegetables and/or salad. Creating accountability is helpful for staying on track and reaching your goal. Exercise can help you lose weight indirectly by making you feel good and reinforcing your commitment to your nutrition plan. In the following sections we'll break down some strategies for weight loss if you're dealing with ADD.
HOW TO LOSE WEIGHT WITH ADHD
Losing weight and maintaining a weight you're happy at can be a struggle even for neurotypical people. Throwing ADHD into the mix can add in additional challenges. But fear not – it is possible.
We have a number of clients who have ADHD / ADD and have worked with us to successfully lose weight, achieve their happy weight and maintain it long term. If you'd like to find out how we could help you, please do get in touch.
ESTABLISH A PLAN
As the saying goes; fail to plan, plan to fail. Before you start your weight loss journey it's important to have a clear plan in place. What sort of dietary approach are you going to follow? What will your day to day meals look like? Will you drink any alcohol or cut it out altogether? Will you allow yourself a weekly treat meal? Ensure you have a clear plan laid out. It can be helpful to write it down and keep it somewhere handy to refer back to.
It's also worth making a plan ahead of events like holidays and Christmas. In addition to providing our clients with a clear dietary plan, we also support them in making plans for life events. At times like this it can often be more realistic to aim to maintain your weight rather than aim for weight loss. Consider how you can strike the balance between enjoying yourself, but not letting all of your healthy habits go out of the window. Brainstorm and put together a list of guidelines for yourself. Your list might include ensuring you eat vegetables at all meals, setting a limit as to how many treats you're going to have and aiming for two litres of water every day. Think of what will best support you and keep your list handy so that you can refer back to it when you need.
A DIET FOR SUSTAINED ENERGY
Balancing blood sugar is not only important for achieving and maintaining a healthy weight, it also helps to ensure sustained energy levels. Aim to structure your meals around a source of protein, a moderate serving of healthy fats and plenty of vegetables and / or salad. Avoid basing meals around starchy carbohydrate foods like bread, pasta, rice and potatoes which don't support weight loss or sustained energy. Here is a guide to the glycemic index with practical tips on how to stabilise your blood sugar levels.
BE PREPARED
The more you can get into the habit of planning your meals in advance, the easier you'll find sticking to a healthy diet. It can take some discipline to get into the habit initially, but it's worth persevering.
Keep a stock of healthy tinned and frozen foods for those times when you find yourself with an empty fridge. Here is a recipe for a low sugar berry smoothie that you can throw together from frozen and store cupboard ingredients. It's surprisingly satisfying and great as an emergency option. (Side note, this recipe includes avocado. If you notice an avocado starting to get overly soft simply halve it, peel it and freeze it for late use in your smoothie).
Batch cooking is a great way to ensure you have healthy meals prepared in advance. Consider setting aside one half day a week to plan and prep meals in advance. Getting someone to batch cook with you (or even for you) can be hugely helpful. Here's a guide to meal prepping.
ROUTINE IS KEY
If you're trying to lose weight with ADHD, routine is key. It can be helpful to identify what time you're going to eat main meals (and snacks if they're part of your plan). Setting an alarm in your phone to remind you to eat at your set times can be helpful.
Time restricted eating can support weight loss. This involves eating all of your food within a set window of time each day. It's important to identify the eating window that best works for you and stick to the same time each day. For example, if you plan to eat all of your food within an eight hour window you might have your breakfast at 10am every day and ensure your last meal is finished by 6pm. Setting a cut off time for eating can also stop mindless grazing during the evening. Using a fasting timer app like Fastic can help time your fasts and give you a heads up when your eating window is coming to an end. Seeing your fasting days stack up will give you that little hit of dopamine to help you stay motivated.
DIAL UP THE DOPAMINE
Finding ways to stimulate dopamine healthily can help you to stay motivated. Here are a couple of ideas:
Track your weight loss results on a chart and update it weekly.
Create a checklists of healthy habits. Print it out, stick it to the fridge and check them off each day.
Use a habit tracker app that count your days sticking to a heathy habit like meditation or avoiding alcohol.
Break down your weight loss into smaller goals and reward yourself regularly. For example, if you have 20kgs to lose, you might choose to treat yourself every time you lose 5kgs. Choose a non food reward like a massage, a magazine or a fun day out.
PRIORITISE SLEEP
Getting enough quality sleep will help your attempts to lose weight hugely. However, people with ADHD are more likely to struggle with sleep. They can experience shorter sleep time due to problems falling asleep and staying asleep. More information on the link between ADHD and sleep can be found on the Sleep Foundation's website.
So how does lack of sleep impact your weight loss efforts? When you haven't slept enough, levels of the hunger hormone ghrelin are increased so you're likely to feel hungrier than normal which can lead to to overeating. Sleep also regulates how much leptin the body produces. Leptin is known as the 'satiety hormone' that lets us know when we've had enough to eat and sends signals to the brain that we're full. Lack of sleep reduces levels of leptin meaning that our 'stop eating' messages don't get through. In short, not getting enough sleep will leave you feeling hungrier than normal and less satisfied by the food you do eat.
Establishing a regular bedtime and wake time, avoiding screens and winding down before bed can all help prepare you for a better night sleep. There is a lot you can do to help yourself sleep better. I wrote a guide to sleep for the Evening Standard which includes a number of practical steps you can take to help get better sleep.
CREATE ACCOUNTABILITY
Creating accountability is especially helpful for helping you stay on track and reach your goal. Life events like Christmas, holidays or busy periods at work have the potential to throw us off track. Having someone to be accountable to can help to maximise the chances of staying on track.
Accountability has a profound impact on supporting weight loss. So much so it is one of the five pillars of our Intelligent Weight Loss Method. It's helpful for neurotypical people and even more so for those looking to lose weight with ADHD / ADD. Accountability is not about telling you off if things haven't gone to plan. Far from it. It's about having someone to check in with you, ask how you're getting on and help guide you back to balance when necessary.
If you aren't working with a nutritionist or weight loss coach, consider how else you could create accountability. Is there a friend or family member who you could organise to have regular accountability calls with? Or someone you could message with a weight update once a week?
EXERCISE
Exercise has huge benefits for our physical health as well as our mental health. For those with ADHD the benefits of exercise can be profound. It is understood that exercise tempers ADHD by increasing the neurotransmitters dopamine and noradrenaline, both of which play key roles in regulating the attention system. Regular physical activity is understood to raise the baseline levels of dopamine and norepinephrine by promoting the growth of new receptors in certain brain areas.
Exercise is often associated with weight loss, however it's direct impact on helping your lose weight from a calorie burning perspective is not as clear cut as you may think. (More on that in this article). Indirectly though, exercise can help us lose weight through making us feel good. When we get that rush of endorphins it can boost our mood making us less likely to seek out pleasure from food. It can also provide that sense of having achieved something positive, reinforcing our commitment to our nutrition plan.
Find an exercise you enjoy and you're much more likely to stick to it. If you enjoy the gym, that's great, but if not there are many other ways to get active. Classes can be fun and mentally engaging as well as physically. If you live in a city, Class Pass is a great way to try different types of workouts and benefit from the variety. If you can get a friend to join you, even better.
DEALING WITH RESTLESSNESS
If you are susceptible to restlessness it can be tempting to head to the kitchen for a rummage in the cupboards. But instead of reaching for snacks, identify other, healthier ways to address restlessness. Getting out for a walk is not only a great way to harness your energy, it also physically removes you from the kitchen. Listen to a podcast or audiobook while you walk if you need mental as well as physical stimulation. If you can get out for a walk in nature, even better. If walking doesn't work for you, identify another healthy go-to activity. It could be something creative like colouring or knitting.
HICCUPS HAPPEN
If you do deviate from your plan, the most important thing is to not beat yourself up. It happens. Life can get in the way. But don't let your deviation prevent you from achieving your goal. Brush yourself off, re read your plan and remind yourself of why you're doing this.
WE CAN HELP
Working with a nutritionist can be hugely beneficial for those looking to lose weight with ADHD / ADD. Having someone to provide you with a diet and lifestyle plan you're confident is right for you. Creating accountability to keep you on track. Providing the practical tools to ensure healthy habits stick. And supporting you in overcoming any challenges along the way.
We can help you overcome your weight challenges, reach your happy weight and maintain it long term. Book yourself in for a complimentary 25 mintue call or contact us and a member of our team will be in touch soon. We can talk through your challenges and explore whether one of our Intelligent Weight Loss programmes is right for you.