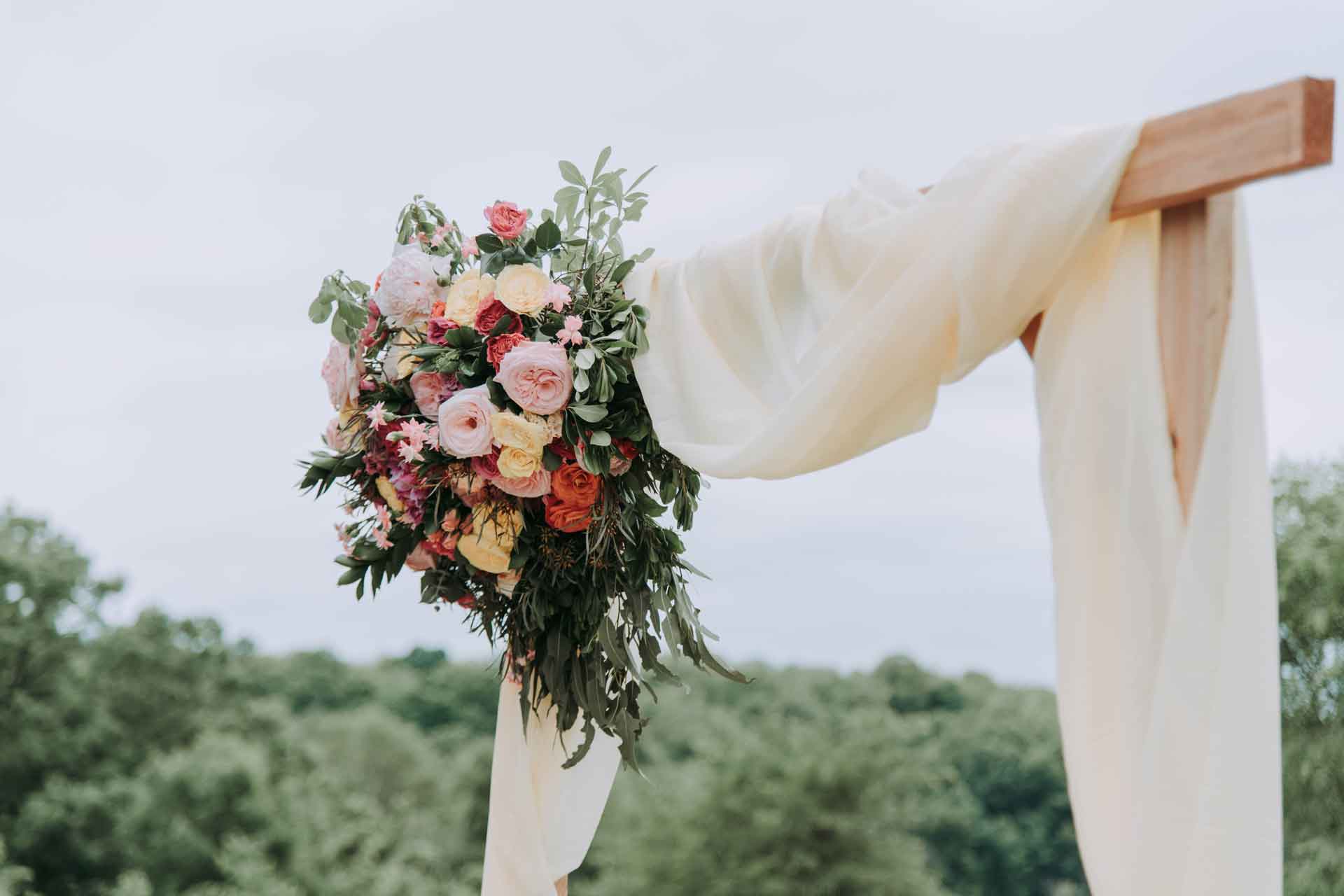 26 Jun

What's The Best Wedding Weight Loss Plan?

If you're searching the internet asking yourself 'how do I lose weight before my wedding?', you've come to the right place. We are a team of qualified nutritionists who specialise in weight loss. We have worked with many brides and grooms to support them in achieving their happy weight for their big day.

In this article we'll share with you the advice we give our wedding weight loss clients. That said, nothing compares to a personalised plan tailored to your unique circumstances. You can contact us if you'd like to learn more about how working with a qualified, experienced nutritionist can help you achieve your goals.
WEDDING WEIGHT LOSS: AN INTRODUCTION
Your wedding is a wonderful celebration of love with your nearest and dearest. That said, it can be stressful, complicated, and require months of preparation. It is a day that you will remember for the rest of your life so it's natural that you'll want to look and feel your best.
Weight loss is often at the forefront of the minds of many brides and grooms to be. However, it is essential to approach weight loss in a healthy and safe way to avoid causing your body even more stress. Crash diets and extreme exercise routines may produce quick results, but they can be harmful to your health and wellbeing. Taking a healthy and sustainable approach can get you the results you desire and also support your health and facilitate long-term results. It will ensure that you not only look, but feel your best for your wedding.
HEALTHY WAYS TO LOSE WEIGHT BEFORE YOUR BIG DAY
Some important rules to live by when it comes to healthy weight loss are to structure your meals around protein, healthy fats and plenty of vegetables / salad. Here's our guide on how to structure balanced meals for weight loss. Focus on whole foods, drink plenty of water, and work regular exercise into your routine.
Making healthy choices is essential when trying to lose weight before the wedding. This means cutting out ultra-processed foods and focusing on whole, nutrient-dense foods. Aim to minimise your alcohol and sugar intake, which can negatively impact weight loss, health and sleep. It's also essential to stay hydrated.
Making realistic changes that you can stick to, rather than drastic changes that will make your life miserable, is always preferable. 
FINDING A DIET THAT'S RIGHT FOR YOU
There is always a new diet making headlines for its fast results, but which one is right for you? You've no doubt read about the keto diet, paleo, high protein diets or the Mediterranean diet. The truth is that we are all different, so we can't expect one dietary approach to suit us all. Successful weight loss is about finding an approach that not only delivers on weight loss, but also feels sustainable.
If in doubt, focus on a whole food diet that minimises ultra processed food. Eat three main meals a day, leaving four to five hours between meals and try to avoid snacking. If you do have to go for extended periods of time between meals, ensure you choose healthy, low sugar snacks. Many people find tracking their food intake on an app like MyFitnessPal can help them stay on track.
Not sure where to start? Working with a qualified, experienced nutritionist means you'll be provided with a dietary approach suited to you. This will give you the best possible chance of achieving your weight loss goals prior to your wedding and beyond. This might need to be refined and adapted over time as you transition from pre-wedding weight loss to a post wedding maintenance plan.
THE CHALLENGES OF PRE-WEDDING WEIGHT LOSS
Pre-wedding weight loss can bring with it a unique set of challenges. With so much on your mind and so much to get done, nutrition and exercise can end up being the things you keep putting off. Set aside some time for your wedding health and wellness goals. This might involve scheduling time in your diary for meal prepping and allocating set times each week for exercise. You may also wish to schedule time for self care to help you manage stress. Getting a clear plan from a qualified expert means you have one less thing to think about. No more mulling over whether your plan is right for you and whether it's working. Your nutritionist can do the thinking for you, support you with implementing your plan on a practical level, and keep you focussed on your goal.
It's essential to set realistic goals. The earlier you can get started, the better. That said, with so much on their plates, we often receive enquiries from brides and grooms who have left things until the last minute. Excessively rapid weight loss can be detrimental to your health and we must never compromise health for the sake of weight loss. That said, doing things the healthy way doesn't mean weight loss has to be slow. Our clients lose on average 3.8kgs in their first month with us. 1kg a week is a realistic amount to aim for but it's not uncommon for this to vary a little from one week to the next. If your weight loss is slower one week, don't get disheartened. The key is to get clear on what's achievable, identify a sound weight loss strategy and create accountability to ensure you stay on track.
While the odd week of slower weight loss isn't uncommon, consistently not seeing results despite maintaining a calorie deficit can signal weight loss resistance. We often see clients who struggle to lose weight because of an undiagnosed health issue, elevated adrenal stress or hormonal imbalances. If you think this could be you, we can help. Get in touch with us to find out more about how.
WORKING WITH A NUTRITIONIST FOR WEDDING WEIGHT LOSS
We are used to working with brides and grooms on tailored weight loss plans that will help them achieve their goals, whether they have six months, or six weeks to go until their big day. Working with a qualified nutritionist is a smart way to achieve your weight loss goals before your big day. We can help you identify the right dietary strategy for your body and your lifestyle. We will ensure you achieve your goals in a healthy, safe and sustainable way way. Additionally, we provide support, motivation and accountability, which can be vital for staying consistent with your plan. We have worked with countless brides and grooms-to-be in the countdown to their weddings. Many have been so happy with the results that they've continued working with us beyond their big days to continue their weight loss journeys.
WEDDING WEIGHT LOSS REVIEWS
Here are reviews from just two of our clients, Tom and Breffney, who we helped lose weight for their big days:
"I wanted to lose weight for my wedding. I met Kim 45 days before the big day and could see first results within only 2 weeks. The diet was easy to manage and I didn't have to spend a lot of time preparing the meals. Kim, my nutritionist, has helped me to adjust the diet to my lifestyle and needs – her knowledge and advice were invaluable. The end results were amazing – 14kg loss and I have learnt how to maintain healthy lifestyle. I would definitely recommend this programme and again big 'thank you' to Kim! " – Tom Cwik
"I used Kim Pearson in preparation for my wedding and it was an incredible service. I got the results I had hoped for within 3 months by working with the expert team (Ania is amazing!). Ultimately it has given me the education and tools I needed to manage my weight long term. My only regret is not doing it sooner. I can't recommend highly enough." – Breffney Brass
WEIGHT LOSS INJECTION FOR WEDDING WEIGHT LOSS
With all of it's recent media coverage, you might have been tempted to turn to the weight loss injection. Before you take such drastic measures, make sure you read our article on how safe the weight loss injection is. You might be surprised when you learn about the possible side-effects and how effective it actually is in the long-term. Making sustainable diet and lifestyle choices will be worth it for your long-term health and happiness.
UNDERSTANDING THE BENEFITS OF FASTING
There's also been a lot of talk about intermittent fasting and time restricted eating as popular approaches to weight loss. Most people can benefit from time restricted eating which involves eating within a specific window of time, typically eight to 12 hours a day, and then fasting for the remaining. This has many potential benefits, including reducing inflammation and boosting metabolism. While it can be useful when trying to lose weight before a wedding, it's not for everyone. Some people find that skipping breakfast only leads to over eating later in the day. Again, it's about finding what works for you. Read our guide to fasting here. 
EXERCISES THAT HELP YOU LOSE WEIGHT BEFORE YOUR WEDDING
Cardiovascular exercises, such as running and cycling, are great for burning calories, while lifting weights can help build muscle mass, which can increase muscle tone and metabolism. Yoga and pilates can increase flexibility and aid relaxation, reducing stress, and helping you stay on track toward your weight loss goals. The key with exercise is finding something that you enjoy and can commit to on an ongoing basis. If you don't like going to the gym, find a class or do an at home YouTube workout instead. Many of our clients rate Caroline Girvan's YouTube channel. There are lots of exercise videos of just 20-30 minutes each. You don't have to spend hours at the gym to get results. If you haven't exercised in a while, choose a beginners workout and ease yourself in gradually.
GET IN TOUCH
Ultimately, achieving your happy weight in the short and long term requires working out the right strategy for you. This goes beyond finding an effective dietary approach. Our five pillar Intelligent Weight Loss Method combines health, diet and lifestyle optimisation with mindset coaching and supportive accountability. We're here and ready to help you feel your best for your big day.
Schedule your complimentary weight loss consultation today or contact us to request a copy of our brochure. We look forward to working with you.